ANALYTICS AND REPORTING SOFTWARE
Drive your business with insights, not instincts.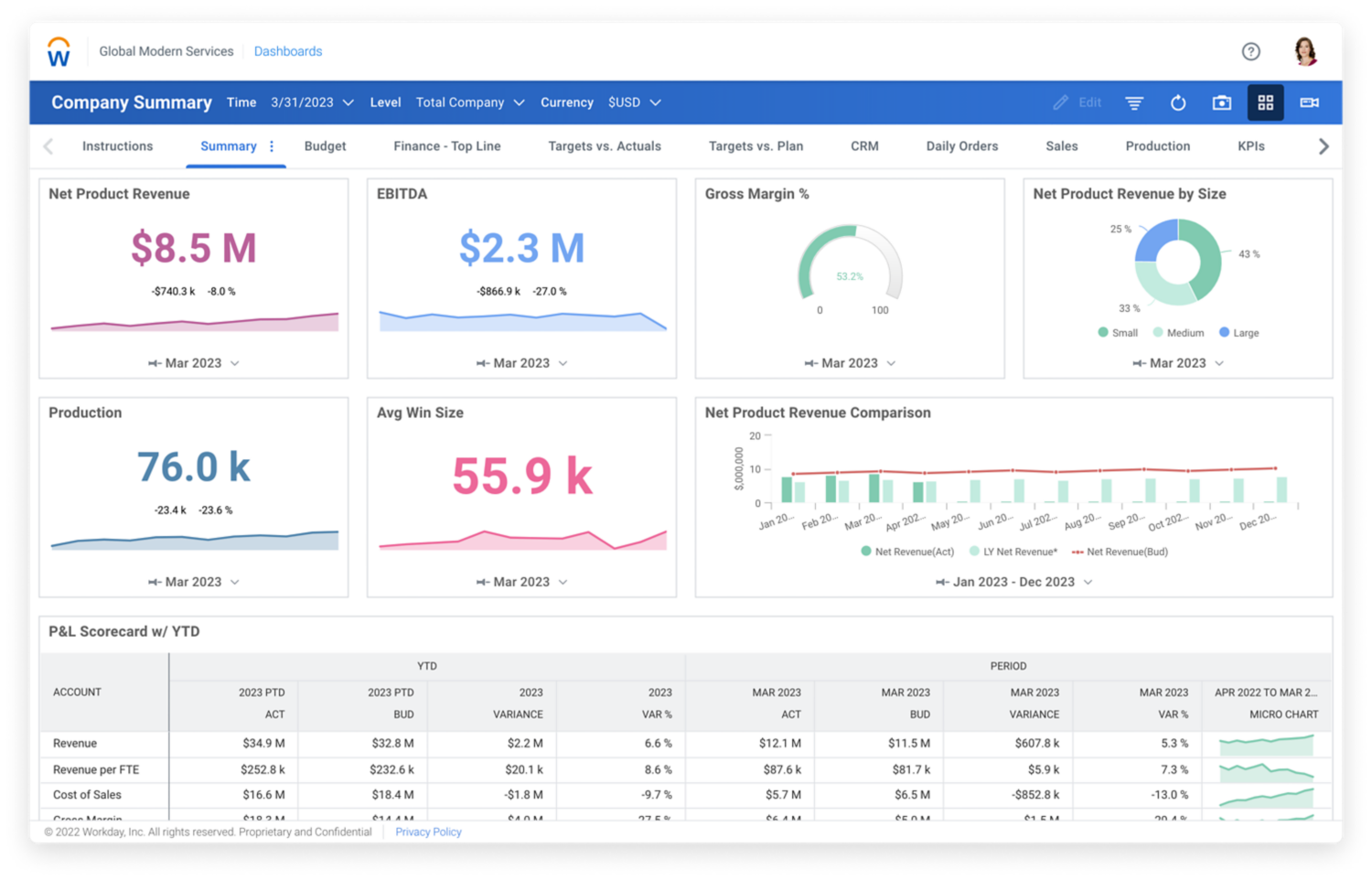 Stay ahead of the curve.
Workday Adaptive Planning brings you real-time financial analytics and reporting to help you and your organization make better decisions, faster.
KEY CAPABILITIES
Drag-and-drop report builder

Microsoft® Office add-in

Interactive visualizations

Ad hoc analysis
All of your data. All in one place.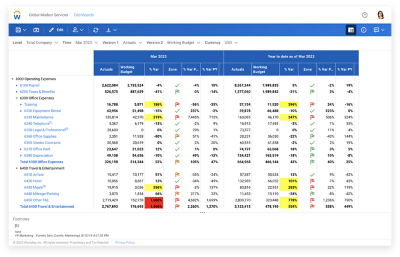 Make data-driven decisions.
Give cross-functional teams easy access to ad hoc and formatted reporting on scenarios, actuals, metrics, and more. So they can better understand what's driving the business.
Easily drill down into details.
Whether it's data in a report or a formula in a calculation, you can get the level of detail you want—even down to the transaction details.
Put an end to copy and paste.
Take your time back and improve data accuracy by moving external and board reporting to the cloud.
Focus discussion on the results.
Robust financial analytics and dashboards make it easy to display and share business results with stakeholders. Spend less time building reports and more time discussing the way forward.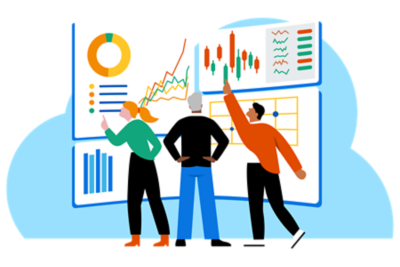 Take your analytics to the next level.
Easily slice and dice data from your ERP, CRM, HCM, and more, so you can see the "why" behind the "what" and gain a deeper understanding of business performance.
Drag-and-drop report builder.
Easily create sophisticated reports using our drag-and-drop interface. No need for scripting or IT support.
Interactive visualizations.
See numbers and charts side by side, as well as variances in a waterfall chart. And when you update the data, the visualization reflects your changes instantly.
Microsoft® Office add-in.
Seamlessly connect to Microsoft® Excel, Word, and PowerPoint with OfficeConnect, to create highly formatted reports. And drill into summary data on your reports to see details in real time.
Creating ad hoc financial reports is a snap. Slice and dice your data across dimensions or hierarchies, and share the insights with ease.

"Knowing that the analysts on my team are entering their forecasts, that we can refresh everything and automatically re-run global assumptions and allocation forecasts and that I can look at the updated forecast immediately is key."
Enterprise planning resources just for you.
Try Workday Adaptive Planning.
See how continuous planning works.