Powering the industries that power our world.
Workday solutions can help every industry overcome its unique challenges, while also boosting productivity and decision-making through AI and machine learning (ML).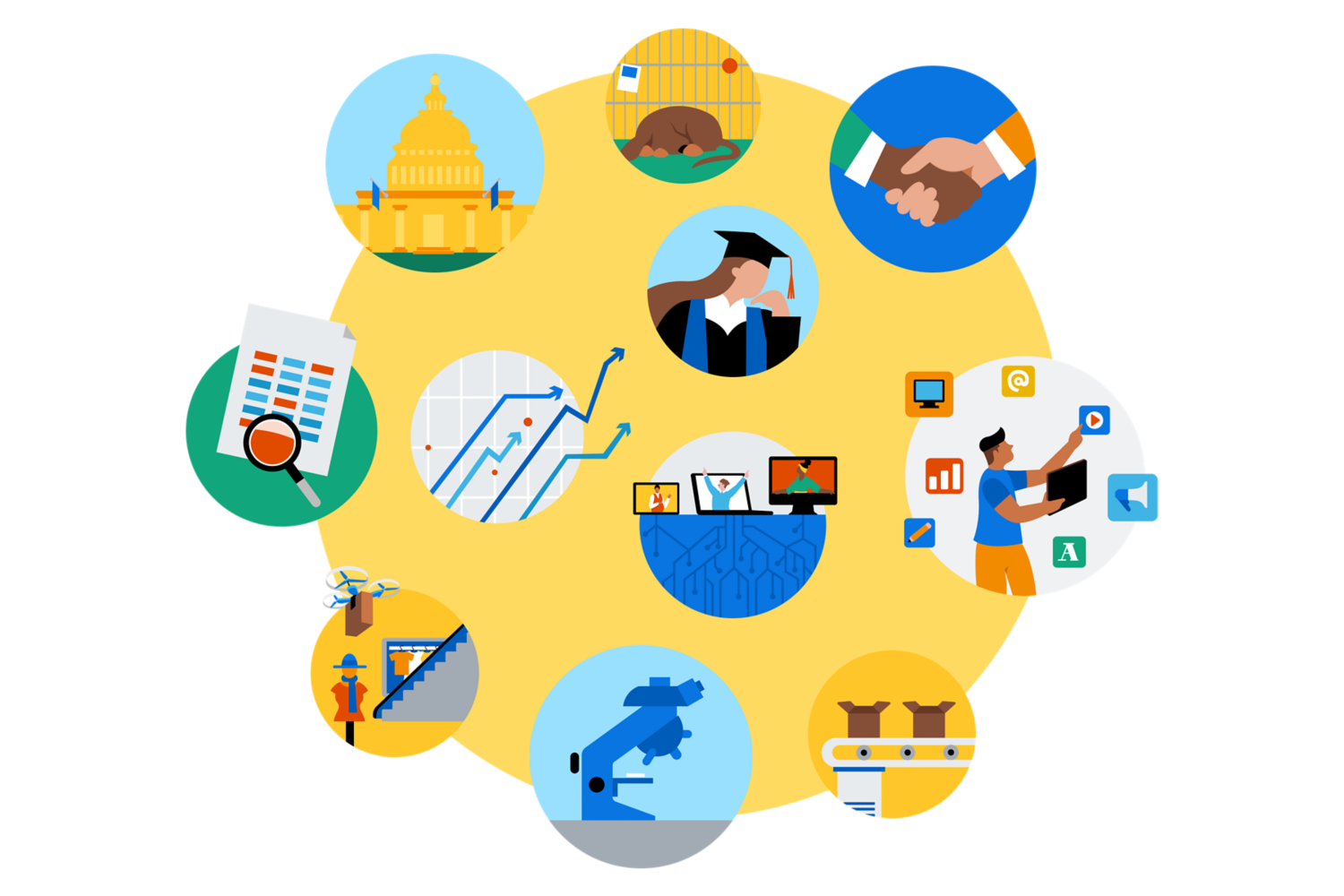 Banking and Capital Markets
Gain deeper insight, improve efficiency, and enhance the employee experience along the way.
Spin up new service offerings, deliver on the power of 5G, and create new partnerships overnight.
Adapt to new regulations, business models, and customer needs while keeping workers safe and streamlining operations.
Uncover deeper insights and automate administrative tasks to retain your people and ensure quality patient care.
With Workday, you can gain deeper insights, streamline operations, and plan for the future of your institution.
Stay laser focused on productivity and costs while optimizing the workforce—without sacrificing flexibility and agility.
Leverage your data to discover insights that allow you to spot opportunities, uncover risks, and take action quickly.
Transform how you operate and drive future growth by diversifying your business and finding new revenue streams.
Automate at scale, secure top talent, and stay compliant with regulations using a system that adapts as fast as you do.
Adapt to change and plan for what's next while maximizing uptime and profits with the help of accurate forecasting.
Stay agile in an industry that's continuously evolving with insights that empower you to embrace change.
Access real-time data to measure mission effectiveness, understand how funds are used, and foster belonging.
Professional and Business Services
Bring finance, HR, and professional services automation (PSA) into one unified system to keep business moving forward.
Meet shifting consumer demands, evolving workforce expectations, and new business models without missing a beat.
Adopt a flexible system for budgeting, procurement, HCM, reporting and analytics, and more.
State and Local Government
Workday helps state and local governments adapt to change so you can spend more time serving your citizens.
Stay at the forefront of innovation and scale for growth with a flexible system that evolves with your needs.
Simplify your federal agency's approach to HR and finance, automate manual processes, and continuously adapt to change.
Ready to talk? Get in touch with us.