BANKING AND CAPITAL MARKETS
Power the future of banking.
With embedded intelligence in the very core of our platform, gain deeper insights, improve efficiency, and enhance the employee experience with Workday AI.

A use for all aspects of your organization.
With the Industry Accelerator for Banking and Capital markets, you benefit from a global ecosystem of partners to help you adapt, innovate, and scale—all while fast-tracking your digital transformation.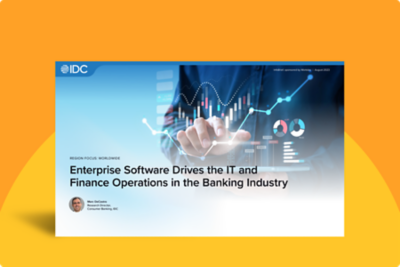 IDC infobrief: the state of banking operations.
Where can banks improve? Adapting legacy systems to comply with new regulations and improving access to quality data are high on the list, according to IDC. Dive into banking's top challenges and opportunities.
More banks and capital market firms are live on Workday than any other cloud-based solution.