Workday VNDLY Named a Winner of Human Resource Executive's 2023 Top HR Products of the Year. Read Press Release
Vendor management made easy.
Optimize contingent worker management. Combine our vendor management system (VMS) with Workday Human Capital Management (HCM) for unrivaled total workforce visibility.
Explore our vendor management system products.
Extended workforce management.
Connect your technology ecosystem and upgrade the planning, management, and analysis of your contingent labor needs.
Statement of work (SOW).
Manage complex projects in a single location, using intuitive tools for mapping and adhering to SOW requirements related to contingent labor.
Worker profile management.
Quickly capture the baseline information you need to better understand—and make decisions related to—your extended workforce program.
The world's leading companies trust Workday.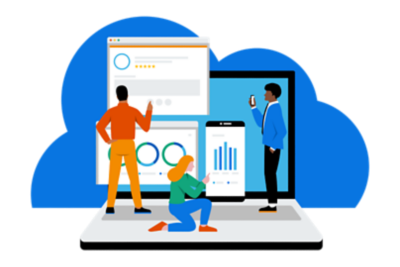 Why Workday VNDLY VMS.
Workday VNDLY uses automation and machine learning to empower your HR, finance, and procurement teams to optimize the agility and impact of your extended workforce.
Increase operational efficiency.
Save time and reduce manual effort through consolidated invoicing, streamlined approval processes, SOW milestone payment, simplified time and expense entry, and more.
Gain workforce visibility.
Enable data‑driven decision‑making with easy access to contingent worker headcount, performance, projects, spend, and other key metrics.
Manage compliance and reduce risk.
Standardize workflows, automate processes, and manage contract employee access in a single system of record equipped with industry-leading security safeguards.
Support global needs.
Get support navigating invoicing requirements, employment laws, data regulations, and other hurdles related to working across borders.
Workday VNDLY was named a Leader and a Star Performer in the VMS industry by Everest Group.
Thrive in the shifting global economy.
Use of contractor labor is on the rise across industries and borders. Workday VNDLY offers a cloud-native extended workforce solution designed to streamline and optimize the entire lifecycle of today's contingent labor, from talent acquisition through offboarding.
KEY CAPABILITIES
Invoice template generator

Self-serve configurability

Conditional custom fields creation

Smart reporting functionality
Explore industry analyst insights.
Contingent Workforce Management: the Key to an Adaptive HR Strategy
Discover how today's workforce is shifting to include more external workers—and what that means for HR strategy across industries.
Aligning Stakeholders and Technology in Contingent Workforce Management
Learn to build a workforce management program that aligns your tech ecosystem and addresses diverse stakeholder needs.
Contingent Workforce—a Strategic Lever to Drive Resilience and Agility
Gain valuable insights into how contingent workers can power agility, flexibility, and scalability across your organization.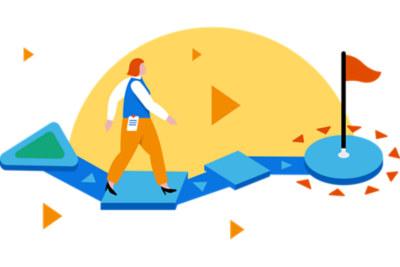 Support the entire worker lifecycle.
Our user-friendly VMS is designed to support the worker's entire journey—from sourcing and onboarding, to automated invoicing, managing tenure and compliance, and through to offboarding.
Sourcing.
Fill skills gaps fast through automated job requisitions, candidate shortlists, onboarding and offboarding checklists, and configurable role approval workflows.
Onboarding/offboarding.
Replace manual tasks with automated processes in a single system of record, ensuring your compliance and security needs are consistently met.
Invoicing.
Leverage advanced invoicing capabilities, including line‑item‑level and individual off‑cycle invoicing, digital invoicing across locations, and our custom invoice template builder.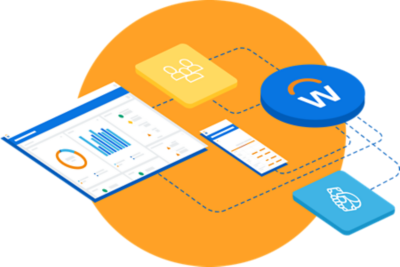 The power of Workday—multiplied.
Embrace a holistic talent strategy by seamlessly combining your Workday products. Together, Workday VNDLY and Workday HCM deliver an innovative and comprehensive solution for managing all worker types—including salaried, hourly, contingent, and outsourced.
Vendor Management System FAQs
What is a contingent worker?
A contingent worker is anyone who does work on behalf of your organization, but is not a direct employee, such as a temporary worker, consultant, or freelancer.
What is the external workforce?
The external workforce refers to workers who are employed on a temporary basis or statement of work. This includes contingent workers, as well as services procurement.
What is a vendor management system?
A vendor management system is a web-based software application that centralizes the end-to-end lifecycle management of extended workers and statement of work needs.
What key features are found in a vendor management system?
Core VMS capabilities typically include functions related to hiring, tenure management, invoicing, worker tracking, and onboarding/offboarding.
What are the benefits of using a vendor management system?
A vendor management system can help your organization manage contingent workforce cost, efficiency, quality, and risk in a single platform.
Optimize your contingent workforce.
Ready to learn more? Let's connect.