Worker Profile Management
One system of record for your global extended workforce.
To get the most from your extended workforce program, you need complete oversight into who's where, for how long, and the cost of their labor. Workday VNDLY Worker Profile Management makes it easy.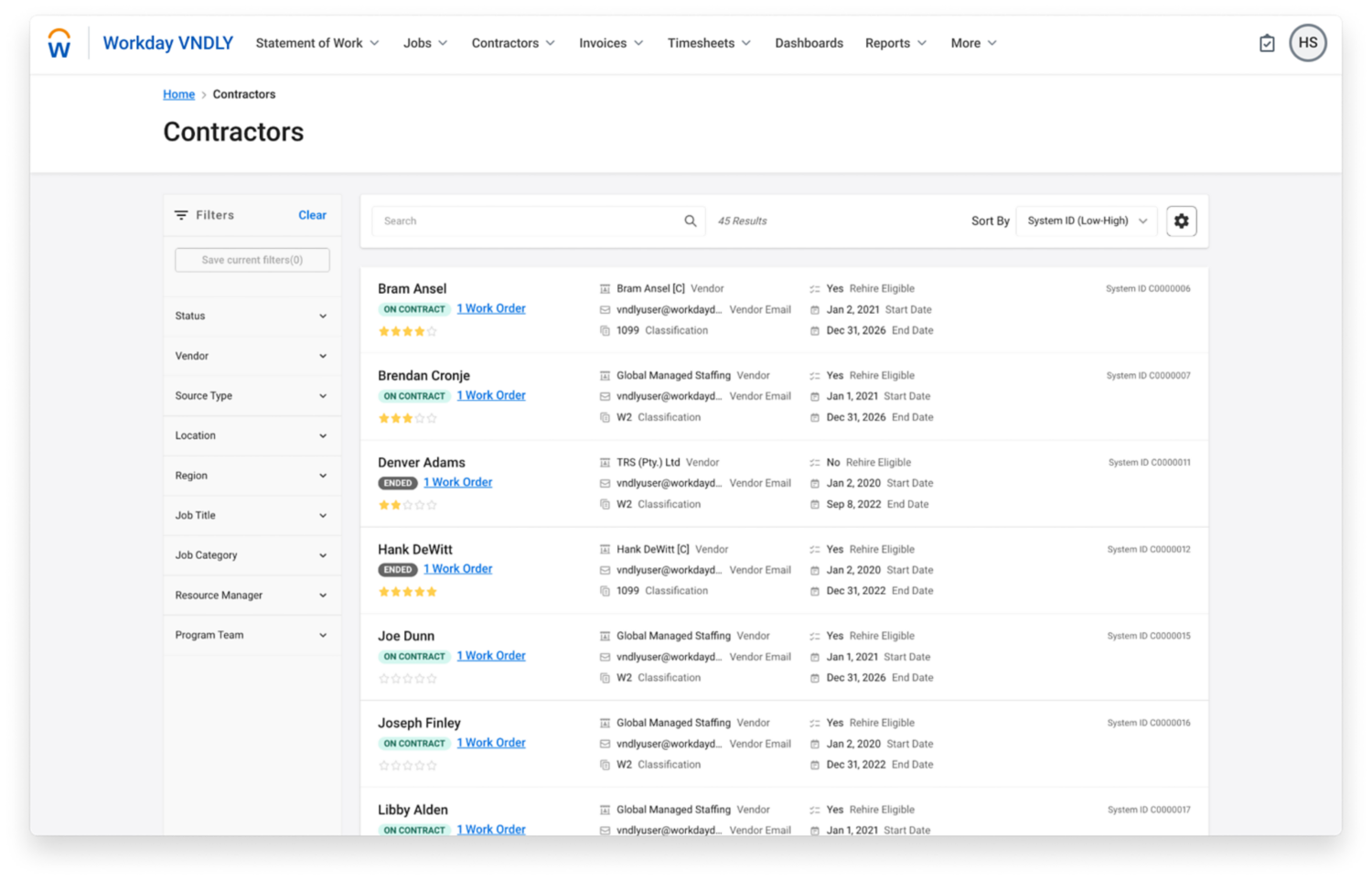 Access worker information across the globe.
Our leading vendor management software offers a complete picture of your contingent labor, providing the tools you need to capture key external employee datasets and make workforce decisions with confidence.
KEY CAPABILITIES
External employee profile management

Start/end date visibility

Unique employee ID tracking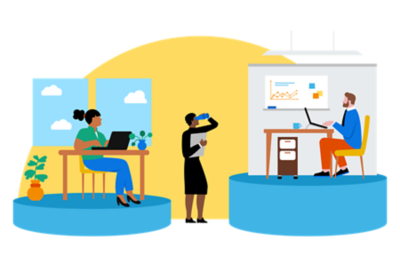 Enhance contingent worker visibility.
Workday VNDLY Worker Profile Management empowers you to capture the baseline information required to better understand what's happening in your extended workforce program.
Improve data quality.
Capture the rich data sets you need related to employment duration, location, previous assignments, organizational unit, and more.
Customize your solution.
Add even greater value to your program with access to core features, such as custom reporting, self-serve configuration, and robust integration.
Strengthen financial controls.
Combine Workday VNDLY Worker Profile Management with our robust invoicing capabilities, regardless of spend or location.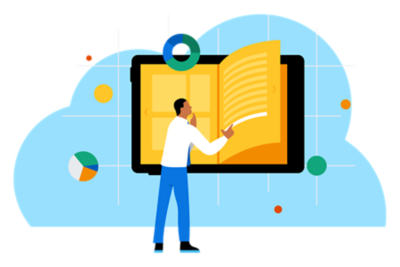 Get the information you need—when you need it.
Optimize global programs.
Save time across profile creation with the ability to bulk‑upload worker information as needed.
Access individual worker information.
Easily find the information you need, including candidate details, onboarding checklists, and assignments, as well as start and end dates.
Ensure invoicing compliance.
Access global digital invoicing to support local invoice compliance.
Enable data-driven decision‑making.
Feed data from Workday VNDLY Worker Profile Management into headcount and spend reporting.
Streamline recurring processes via human capital management (HCM) integration, pulling core data across to your HCM to create a total workforce view.
See what Workday VNDLY can do for you.