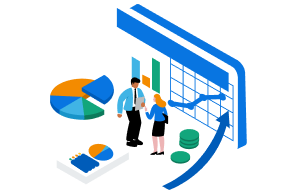 One in three finance leaders thinks AI will help improve forecasting and budgeting. Learn more in our report. Read Report
Finance's toughest challenges, solved.
Only Workday puts AI and machine learning (ML) at the core, providing a future-ready approach that turns finance from trackers of value to creators of value. Forward-thinking finance teams choose Workday to manage their people and their money.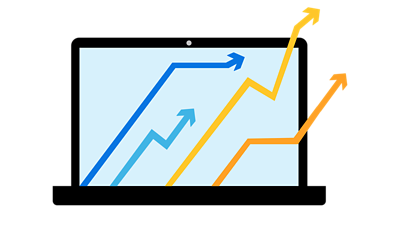 Go beyond the numbers: creating value with Workday. 
In today's dynamic financial landscape, CFOs are at the forefront of driving organizational agility. But legacy ERP systems can't keep up. Now, imagine finance as a trusted business partner, creating value by providing insights that propel the business forward. 

"We want to be value generators and value creators. That means not just sticking to the old ways. Finance on my team is not a spectator sport."
—Chief Accounting Officer & Corporate Controller
Today's CFOs need Workday.
Today's CFOs need to provide the business with real-time insights, agile finance processes, and an elevated user experience built for the next generation of finance professionals—all at the speed of business. Today's CFOs need Workday.
Seamless data. Deeper insights.
A unified system that transforms business data into accounting, simplifies accounting creation, and provides complete data lineage back to the source transactions.
Streamline processes with Workday AI.
Workday AI detects anomalies, identifies exceptions, and makes recommendations—eliminating manual and redundant processes along the way.
Modern experiences. Empowered employees.
Workday leverages natural language for instant access to information, continuously creating opportunities to upskill teams with technologies such as machine learning.

A leader in 2023 Gartner® Magic Quadrant™ for Cloud ERP for Service-Centric Enterprises

A Leader in the 2023 Gartner® Financial Planning report.
Resources for finance leaders.
Learn more about the next-gen finance solution.
Ready to talk? Get in touch.