A community created to help you thrive with Workday.
The Workday Community portal gives every customer a space to share ideas, ask questions, and provide feedback—all to help you get the most out of our industry-leading platform.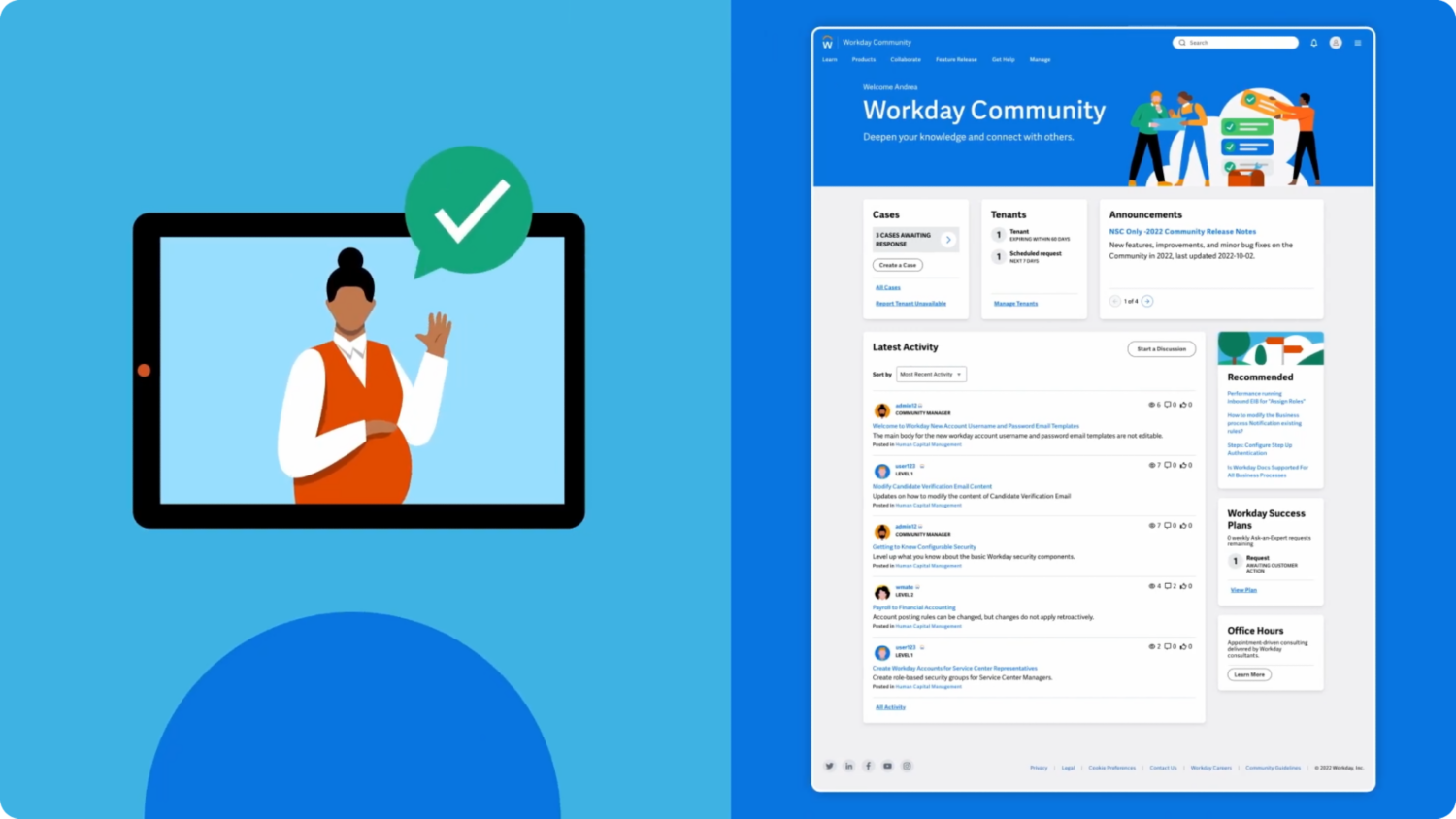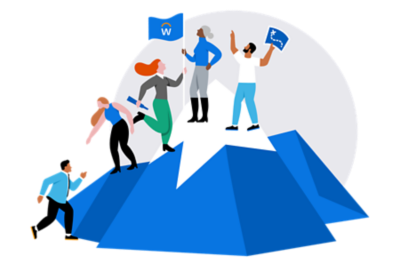 There's no community like Workday Community.
Say hello to our easy-to-use, easy-to-access resource hub that's streamlined for efficiency. Here, you'll find everything you need to grow your knowledge, manage your Workday experience, and expand your professional network.
Volumes of data that speak volumes.
Every Workday customer gets access to our vibrant community that's full of passionate members sharing knowledge and inspiring one another each day.
members collaborating, learning, and sharing ideas.
innovative ideas delivered with the help of member feedback.
user groups for members to learn and share by area of interest.
questions answered each month.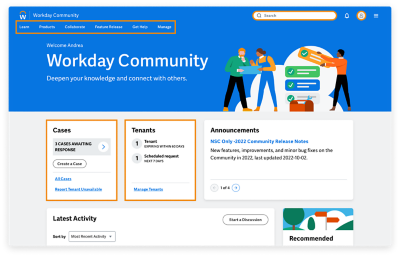 Support like no other.
Get answers to your most pressing questions, discover configuration solutions, learn the success strategies of others, and more.
A connected, more intuitive experience.
The Workday Community portal consolidates resources, task management, tools, and more to empower our customers to work at the speed of business.
Built for collaboration.
Connect with peers, partners, and Workday experts to share knowledge and discover novel solutions to your challenges—big or small. When people come together, the results are nothing short of magical.
Drive the future of innovation.
Our customers use Workday day in, day out. That's why we provide them with a space to share product feedback to shape future releases that empower them to get the most out of their investment. 
Join exclusive networking events.
Connect, share, and learn together in a small breakout room format by attending monthly events, organized by region and up to 40 topics of interest. 

"I get to interact with other Workday users around the world to share our ideas and suggestions. The Workday Community portal is the best of both worlds: part administrative guide, part collaboration tool."
—Senior Assistant Manager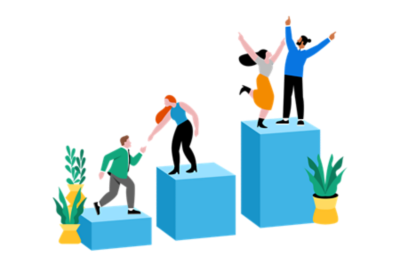 Elevate your experience.
Empower your teams further with help from Workday Success Plans. These subscription-based service plans offer exclusive access to resources, tools, and expertise for an even deeper understanding of Workday.
Already a customer?
Sign in.
Ready to talk?
Get in touch.