What is a vendor management system (VMS)?
A vendor management system (VMS) is a software solution that helps you manage the entire lifecycle of your contingent workers—from sourcing, engaging, managing, and invoicing through reporting and offboarding. This empowers program managers to handle cost, efficiency, quality, and risk in a single platform.
KEY VENDOR MANAGEMENT SYSTEM TERMS
What is a vendor?
Broadly speaking, a vendor is a supplier of goods and services. Whether an individual or an organization, the vendor provides something of value that a buyer needs in order to accomplish its objectives. 
In the context of workforce management, a vendor refers to those who are supported by VMS technology—which includes contract employment agencies, service providers, and the contingent workers themselves. In short, the term vendor is used to communicate those who provide the people or talent who make up an organization's external workforce.

What is a contingent worker?
A contingent worker is anyone who works on behalf of your organization, but is not a direct employee. Common examples include temporary workers, consultants, gig workers, and freelancers.
It's important to recognize that people and organizations sometimes use different terms when speaking about the contingent workforce. Consequently, when discussing your external talent, it may be helpful to clarify which group you are referring to.

Why do you need a vendor management system?
A VMS gives you the ability to easily and quickly access non-employee information so you can make faster, better decisions—with more confidence. This includes high-value decisions related to the way you source, engage, manage, and pay both your contingent and total workforces. 
Vendor management software can also be a powerful tool for ensuring the security and compliance of your organization. Without a way to easily track and record worker status and other information related to your external workforce, temporary workers can create critical gaps and pose risks to both your organization's finances and reputation. 
As the extended workforce grows, a management solution is key to building and operating a successful extended workforce strategy. While these solutions are most often used by the Program Management Office (PMO) team to help with daily management tasks, the collected data can be leveraged across an organization. For instance, HR, finance, and IT teams can easily access and analyze the information, enabling actionable workforce planning and strategy.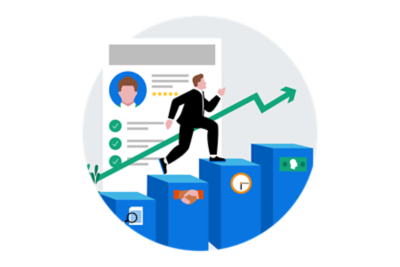 Learn about vendor management systems.
To succeed in the new world of work, managing contingent workers effectively is a necessity. Explore more now.
What are the benefits of a vendor management system?
By empowering you to more effectively leverage the contingent workforce, a VMS can help your organization meet rapid industry change, fill skills gaps, and attract top talent—all in a single system of record. 
The benefits of contractor management software include: 
Streamlining and automating tedious, manual processes.

Increasing workforce visibility across worker types. 

Boosting speed to hire and expanding talent pools.

Managing compliance and reducing risk.

Optimizing onboarding and offboarding processes.

Simplifying invoicing and reducing costs. 

Supporting global growth.

 

"Workday VNDLY has dramatically improved the visibility of our contingent workforce. We now know the number and location of our workers, the amount of spend we're managing, and the vendors who support the program. And on top of that, we have robust reporting capabilities for workforce forecasting purposes."

—Director of Strategic Sourcing, College Board
What are the features of a vendor management system?
Though the exact capabilities can vary from one provider to the next, typical features of vendor management software generally include supplier management, order distribution, consolidated billing, risk mitigation, headcount tracking, and significant improvements in reporting capability over manual systems and processes.
These systems now often include the management of Statement of Work (SOW) consultants and outsourced services within their scope of coverage. Because of this broader scope of services, you may find VMS vendors who use the term "extended workforce system" or "extended workforce platform" to describe their services.
How to manage global compliance with a vendor management system.
A VMS is a valuable tool for today's global workforce, in which leaders are increasingly managing teams across borders. Because local regulations can vary dramatically from country to country, it is important to get support handling invoicing requirements, employment laws, data regulations, and other hurdles related to global work. 
To help manage global compliance, a vendor management solution should offer robust capabilities to help you successfully navigate global invoicing capabilities, in-country tax structures, local currency billing, complex rate calculations, and local employment laws.  

The global business benefits of contingent workforce management software include:

Avoiding penalties and fines with key functionality that supports your global needs.

Easily reporting on holistic contingent labor data, regardless of category, contract type, department, or location.

Centralizing information from multiple countries to make data-driven decisions and reduce risk.
Why does security matter in a vendor management system?
If you are evaluating a VMS, considering security is critical. There are unique compliance and security risks that come with employing multiple worker types, which can be difficult to address without the right technology in place.
Because vendor management systems record and store personal worker information—not to mention data related to your organization and that of your partners—these systems are held to extremely high standards across the VMS industry, as well as by the countries in which your workers are employed. Be sure that your vendor management solution has built-in comprehensive, technical security safeguards to protect your data. These security controls should be validated by trusted third parties.
Connecting your vendor management system to human capital management.
An increasing number of organizations are relying on a diverse mix of workers to get work done–including contractors, service providers, marketplace sellers, and even bots. The workforce is no longer limited to salaried, full-time employees. As a result, many of today's organizations need a more holistic workforce management strategy that accounts for the total workforce.
Given this ongoing shift in workforce dynamics, connecting your vendor management system and human capital management (HCM) solution can be an invaluable tool for creating complete workforce visibility and eliminating siloed sources of information. Connecting your VMS and HCM allows data to flow seamlessly between systems, creating an agile, unified approach that gets work done across your total workforce.

However, it's important to note that not every VMS and HCM solution can be connected. And some integrations are more effective and user-friendly than others. It is an important capability to consider when evaluating your workforce technology options.
Components of a successful vendor management system.
While the exact components of contingent workforce management software can vary, there are certain functionalities that can combine to build a truly effective VMS. Examples of important components include:


Extended workforce management.
Capabilities related to extended workforce management allow your organization to more effectively support the end-to-end lifecycle of your external workers—including sourcing, onboarding, managing, invoicing, and offboarding. Ultimately, these functionalities enable you to better plan, manage, and analyze contingent labor needs and spend.
Statement of work (SOW).
SOW features provide the tools you need to map and adhere to contingent labor SOW requirements—empowering you to manage complex projects in a single location. Through SOW vendor management system features, you can ensure that you get the contingent labor in place that you need to execute a successful project. 
Worker profile management.
With worker profile management capabilities, you can quickly and easily identify the basic information you need to make informed decisions related to your extended workforce program. Save time and money by ensuring that your team knows who's where, for how long, and the cost of their labor.
The role of AI in vendor management systems.
Vendor management system providers are increasingly embracing machine learning and other AI-driven strategies to enhance processes, enhance team performance, and uncover cost savings. Tasks related to recruiting are a good example. ​​VMS machine learning tools can be used to help your HR and procurement teams to quickly identify applicants who best meet your needs, taking into consideration experience and rate requirements. By automating and simplifying recruitment processes, AI can help your organization save time and money, giving your HR and procurement leaders the freedom to focus on more meaningful tasks.
Ready to explore more Vendor Management System topics?
Ready to see a VMS in action?