A student admissions system that works your way.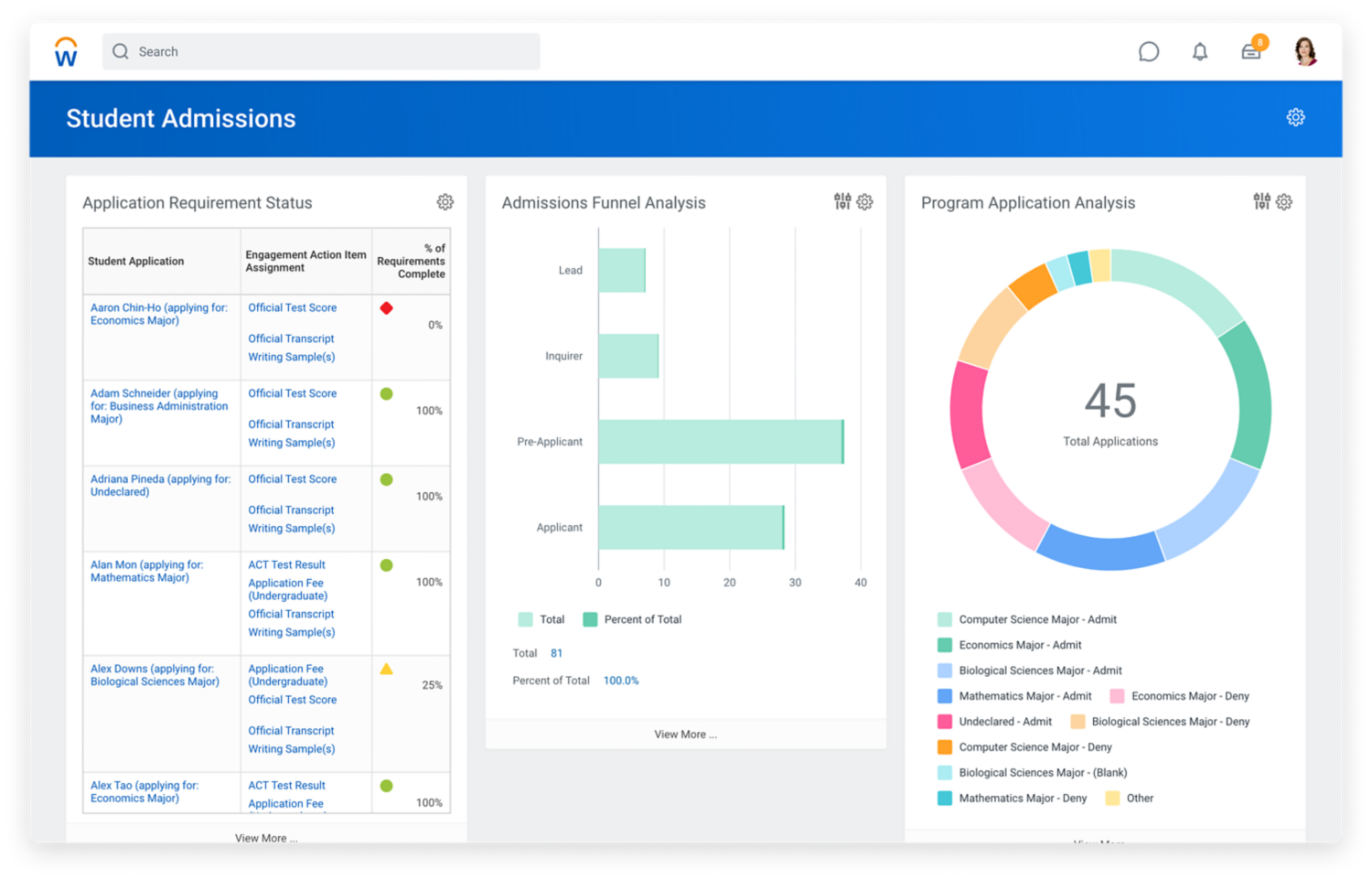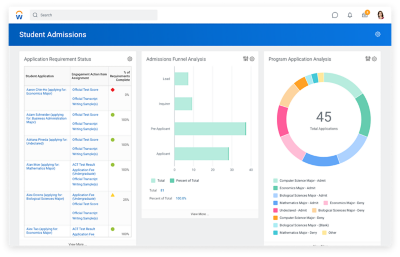 Managing admissions has never been easier.
Workday Student Admissions makes the admissions process fast and easy for enrollment leaders and students alike.
Engage prospects, manage applications, and guide students on their academic journeys—all within a single system.
KEY CAPABILITIES
Enrollment planning

Prospect and applicant management

Configurable online application

Financial aid action items

Application records management

Everything you need to simplify admissions.

Attract your ideal prospects.

Ready to make every campaign a success? With Workday, you can provide timely, targeted, and personalized communications to prospective students long before they apply.

Speed up admissions decisions.

Collect, track, and evaluate applications using just one system. Workday helps you simplify the routing process, so you can quickly give prospects the decision they've been waiting for.

Manage it all in one place.

Our student admissions system is one with financial aid and student records, allowing you to eliminate bespoke routines. And students can take care of all their tasks in one central location.

Gain insight into what works.

Gauge the effectiveness of recruitment campaigns, track spend against budget, and view student application trends in real time.

Give students an experience that's second to none.

Applying to college can be complicated and stressful.

With Workday, you can take the hassle and worry out of the entire process.

A single hub to take care of business.

Give prospects and applicants a single place to register for campus events, manage admissions and financial aid requirements, view transfer credit evaluation, and more.

Academic guidance from day one.

Advise students the moment they start. We provide you with all the academic, financial aid, and extracurricular information from their admissions profile.

See how we serve higher education.

Ready to talk?
Get in touch.