A simple solution for complex financial aid.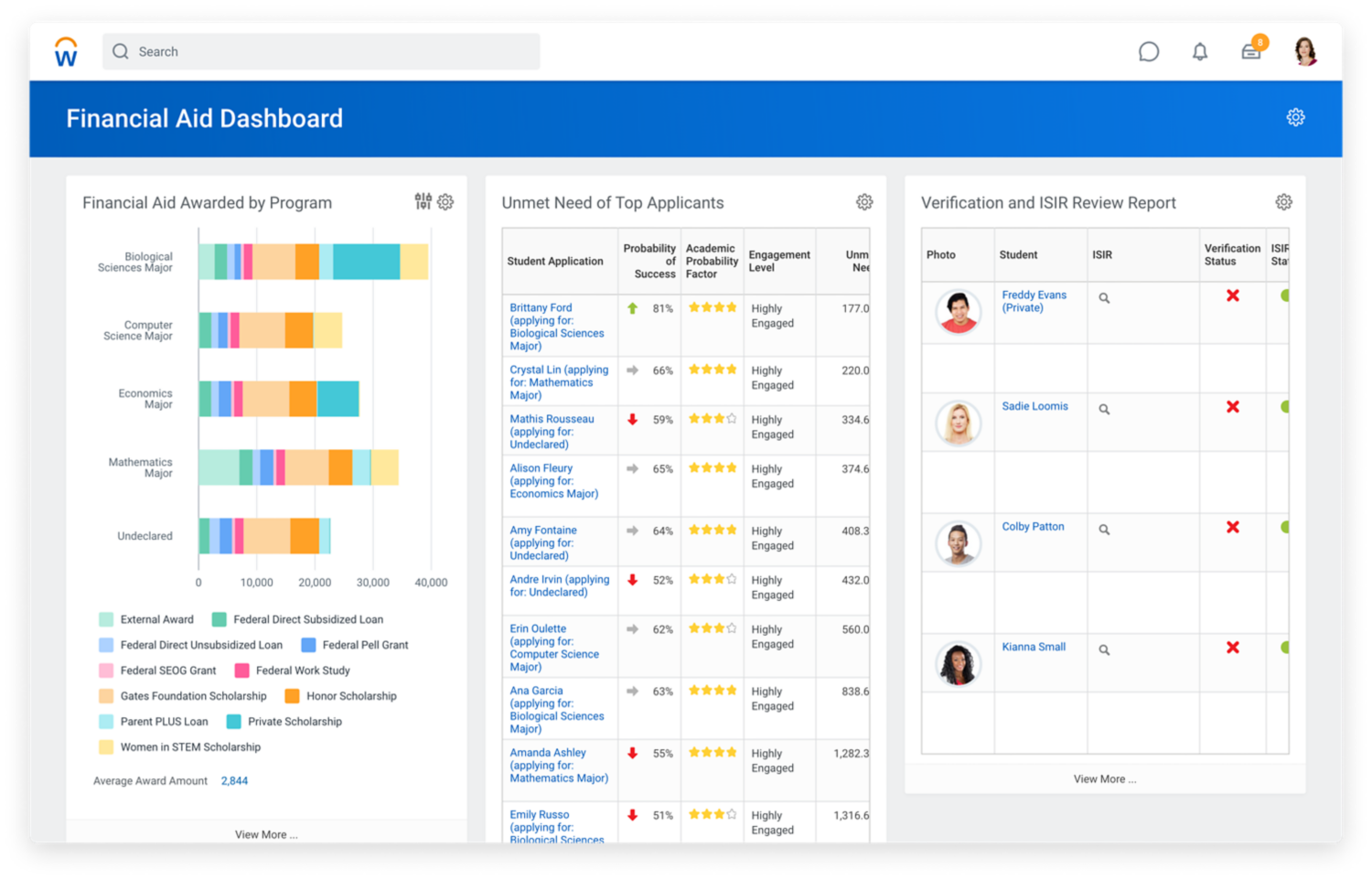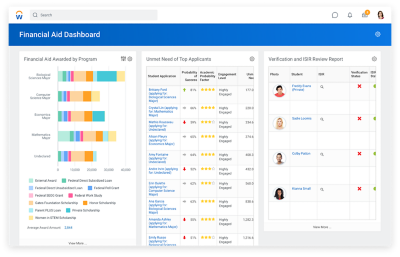 Take the pain out of the financial aid process.
Get the flexibility and control you need to simplify the financial aid process from beginning to end.
With Workday Student, you can define institution-specific aid requirements and automate manual processes, freeing you up to help students get ahead.
KEY CAPABILITIES
ISIR processing and verification

Cost of attendance assignment

Need- and merit-based packaging

Private scholarship automation

Powerful calculation engine

Proactive notifications and alerts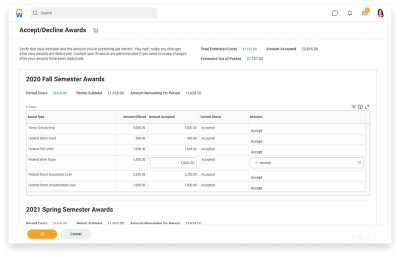 A financial aid system that makes everything simpler.
Easily determine eligibility.
Automate ISIR load and assign action items for students to complete. Then use our built-in EFC calculator to change data and view results on eligibility right away.
Automatically update aid.
Anytime student information changes, such as registration or residency status, Workday instantly recalculates attendance costs and aid packages for you.
Achieve continuous compliance.
Stay on top of regulatory changes in ISIR records, Pell Tables, and more. We continuously deliver compliance updates, making it easy to manage regulations.
Grant awards with confidence.
Define awards based on your institution's rules and application attributes. Our powerful calculation engine lets you determine the right award amounts.
Built-in flexibility.
Today, academic periods and courses often don't fit into the "standard" periods. Workday understands that. It's why we deliver the flexibility and automation to process financial aid whenever you need to.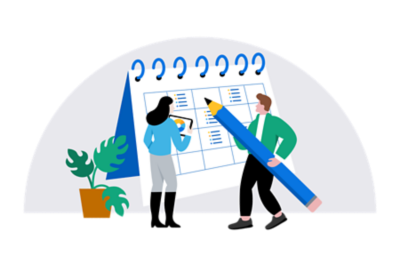 Account for courses that don't fit into the "standard" semester.
Calculate the weeks of instruction based on start and end dates.
Automatically detect enrollment changes and recalculate aid.
Guidance every step of the way.
Applying for financial aid can be complicated. That's why our intuitive external site helps students complete requirements and upload forms. 
When it's time for next steps, Workday allows students to view awards and pay for tuition.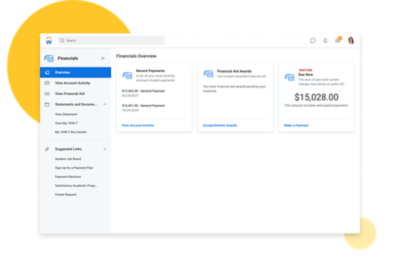 The one-stop shop for work-study.
Workday is the only system that enables students to accept federal work-study awards, as well as to search and apply to job openings. 
And when paired with HCM and payroll, it's even easier to track hours, monitor limits, and collect a paycheck.
Student resources just for you.
See how we serve higher education.
Ready to talk?
Get in touch.