PAYROLL SOFTWARE FOR THE U.S.
U.S. payroll that puts you in control.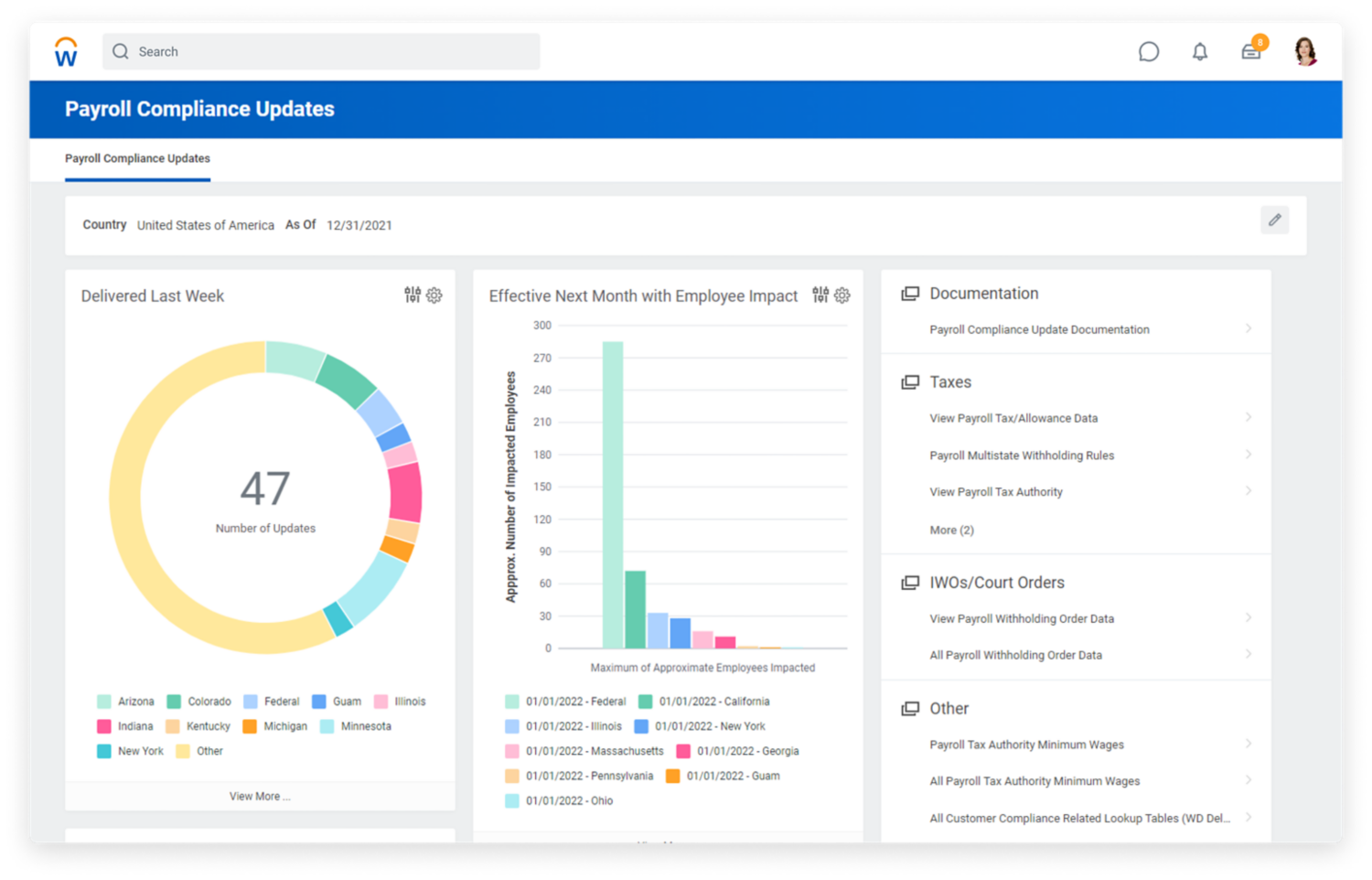 Gain advanced insights from sea to shining sea.
Changes happen at all jurisdiction levels. Whether you have employees in Ohio, Pennsylvania, Puerto Rico, or other territories, Workday offers a comprehensive payroll processing system to help you keep pace with U.S. compliance.
KEY CAPABILITIES
Continuous payroll processing

Real-time visibility

Configurable audits

Built-in reporting and analytics

Mobile-first employee experience

Year-end dashboard

e-IWO and FLSA support

"With Workday Payroll, compliance is no longer an issue for our team since everything is managed and updated for us." 
Flexibility to adapt to change.
Whether it's your changing workforce, new regulations, or unique setups, Workday helps you easily and quickly configure payroll to meet your needs.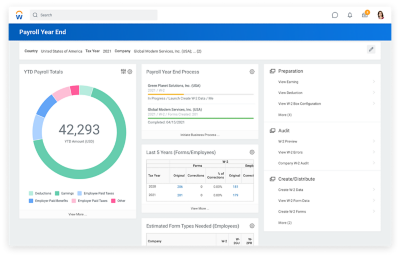 On-demand pay to meet every need.
Make any day payday. Allow workers to access their earned wages earlier so they can take care of their financial needs.
Year-end processing just met its match.
Our payroll management software gives you access to key metrics and emerging trends across the year-end process.
Smart, proactive compliance management.
We continuously monitor regulatory changes to help you manage compliance. Easily see which changes are coming, when they take place, and how they affect your employees.
A mobile-first employee experience.
With self-service capabilities, it's easy for your workers to view payslips and make changes to their federal withholdings and state tax elections from any device.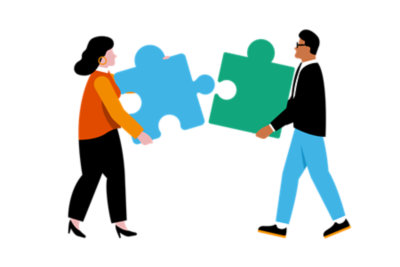 The right level of payroll services.
Whether you want a fully outsourced payroll solution or a managed payroll service provider, Workday partners with experts such as Alight and OneSource Virtual to help. With us, you gain the flexibility to dial payroll services up or down, while still maintaining payroll control and visibility.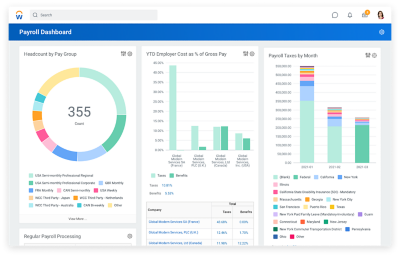 Manage payroll your way.
We provide a broad spectrum of global enterprise payroll capabilities that simplify your processes and evolve with your needs, giving you the control, flexibility, and insight to run payroll your way.
See how we get
you live fast.

Ready to talk?
Get in touch.