MEDIA & ENTERTAINMENT INTELLIGENT DATA CORE USE CASE
Integrate your data, power your results.
Blend your rating, advertising, subscriber, content, production, and Workday data to get insights into business-critical questions.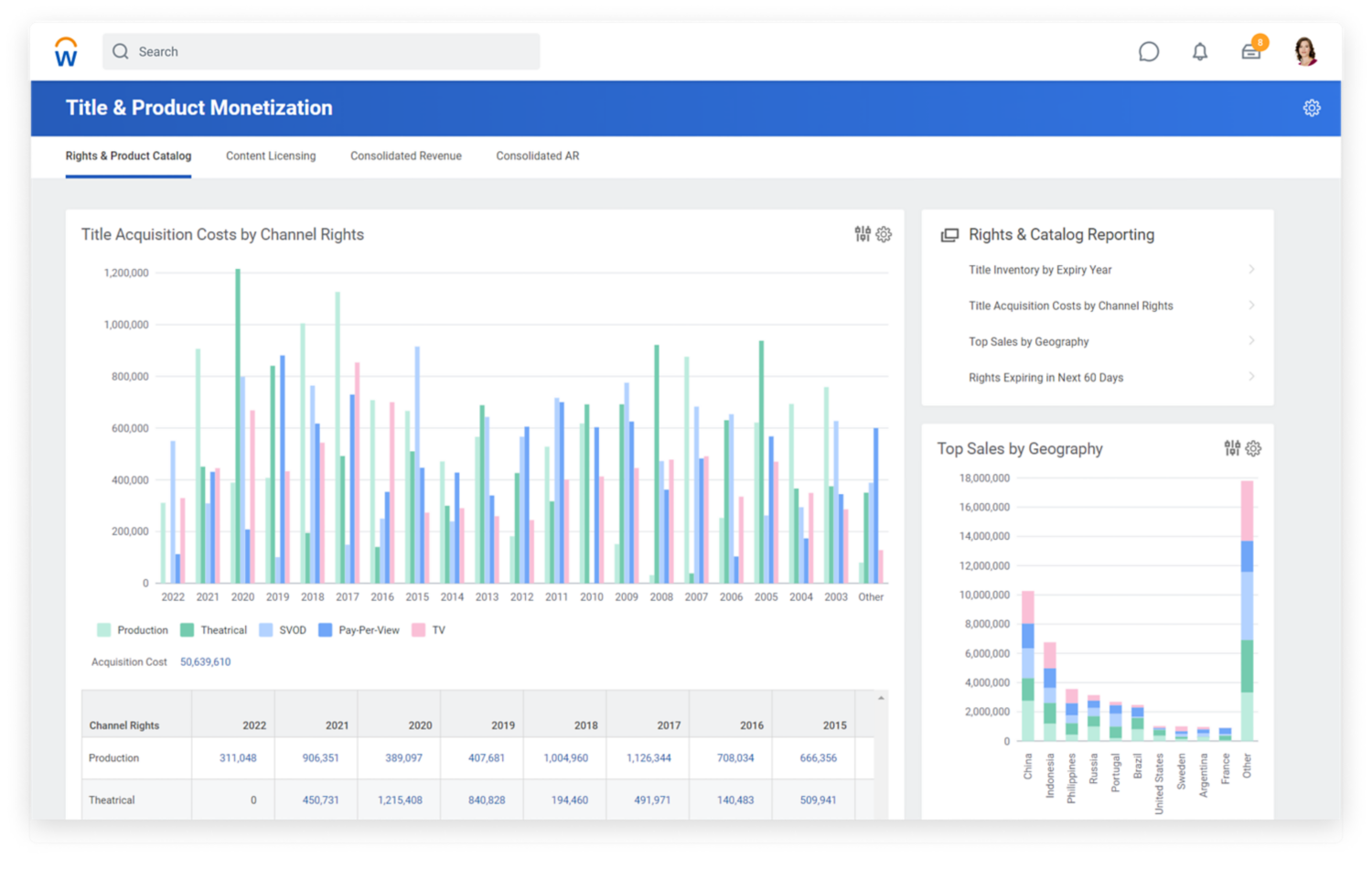 Deeper insights for managers.
View data with near unlimited dimensionality to see revenue by geography, profitability by genre, and sales by channel.
Better view of profitability.
Navigate data from disparate systems and measure title profitability by season, episode, channel, series, and more.
Improved efficiency.
Harmonize critical data with financials to reduce data dependency on IT and deliver business-critical reports with greater speed and accuracy.
Focused cost optimization.
Keep track of costs—and determine their drivers—at channel, project, subscriber, and title level.
Greater adaptability.
Integrate new data sources to control profitability, cost, and revenue, whether you're producing or acquiring titles.

"Workday has given us the data and insights to better guide the business strategically, especially through tough and uncertain times, and do so much faster."
Vice President, Financial Planning and Analysis
Intelligent data core resources just for you.
Discover the benefits of the Workday intelligent data core.