HOSPITALITY INTELLIGENT DATA CORE USE CASE
Integrate your data to make faster, better decisions.
Gain business-critical insights by integrating POS, vendor, loyalty, CRM, guest, and property data with your Workday, financial, and HR data—all in one hub.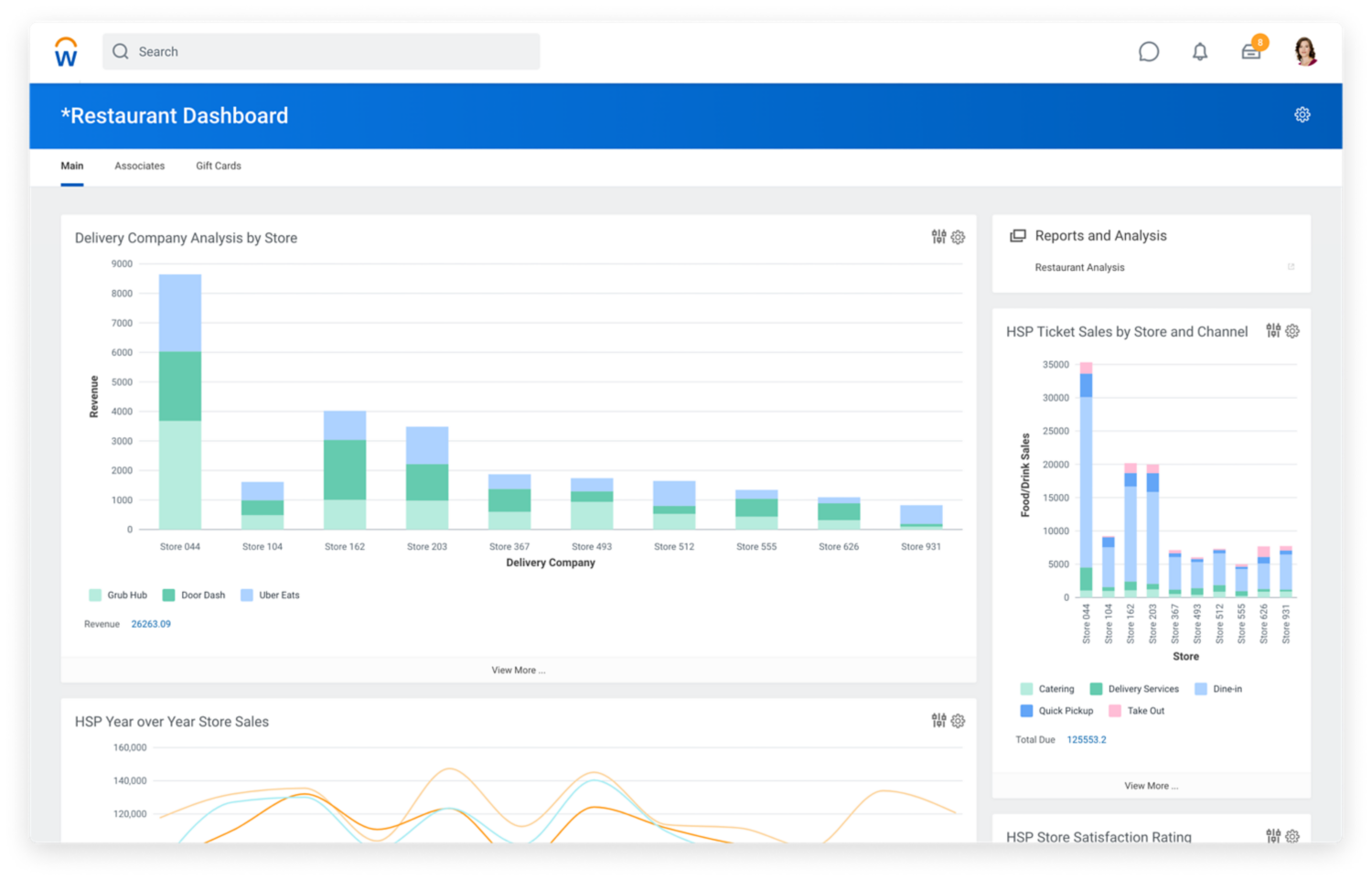 Empower decision-making.
Blend PMS, POS, guest, and property data (and more) with back-office intelligence for better-informed decisions.
Manage costs and margins.
See profitability by location, menu item, channel, and more to understand costs, manage margins, and grow revenue.
Increase efficiency.
Drill deep into employee- and location-level data to pinpoint operational friction and uncover areas for improvement.
Innovate faster, at scale.
Reduce IT dependency—integrating to new data sources faster—to drive guest loyalty and accelerate growth.

"Now, with Workday, we can see everything we need without asking other people to provide the information."
Senior Manager of Internal Audit
Intelligent data core resources just for you.
Discover the benefits of the Workday intelligent data core.