HEALTHCARE INTELLIGENT DATA CORE USE CASE
Integrate your data, maximize your impact.
Gain insights into your clinical utilization, workforce optimization, and more by integrating finance, supply chain, HR, and operations data in a single hub.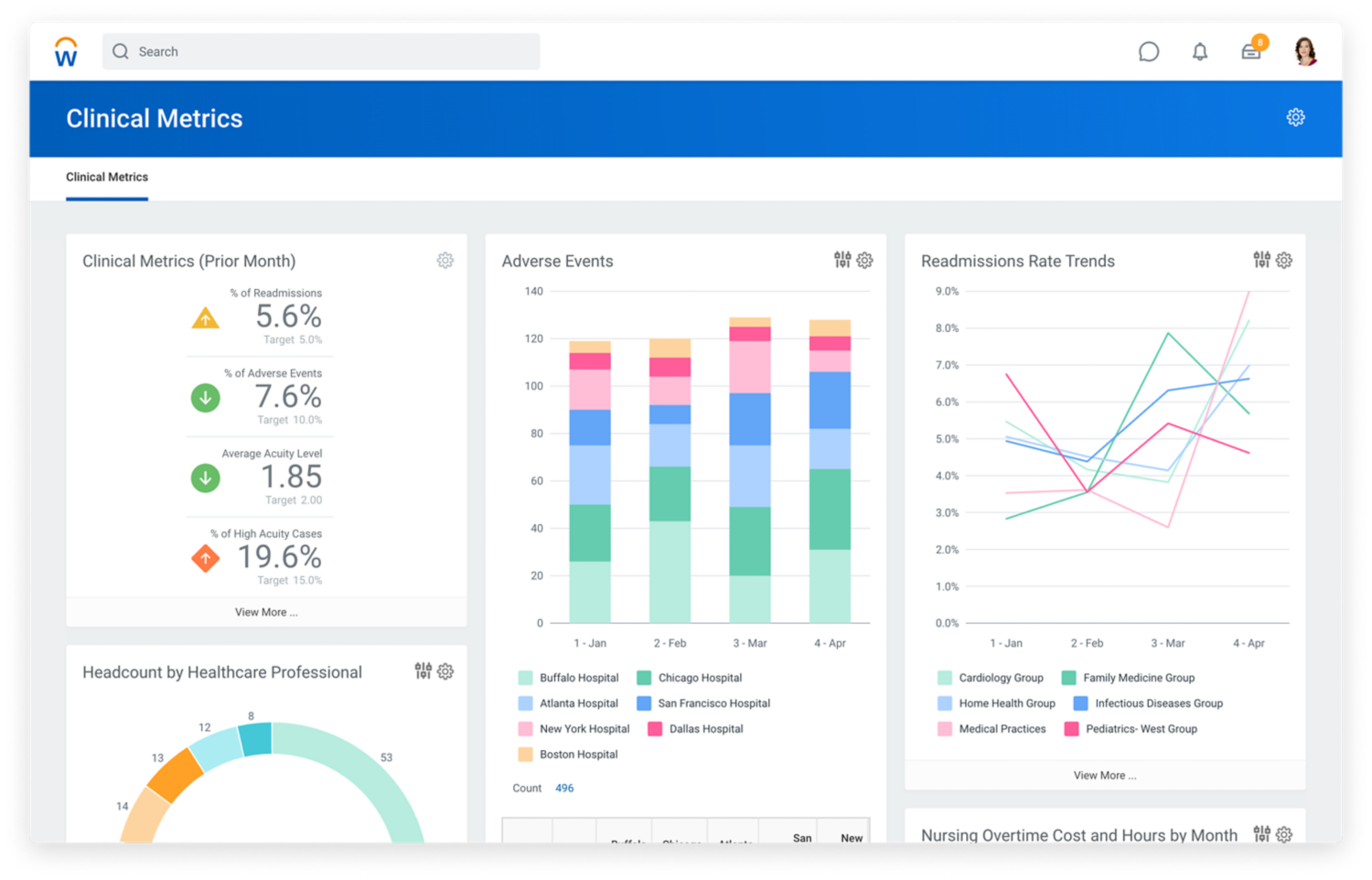 Reduce processing times.
Manage profitability by care site or service line by providing better access to external and third-party data.
Streamline procurement.
Monitor supply usage and determine critical parameters such as cost for surgical supplies and supplier performance.
Boost accuracy.
Get automated access to comprehensive data from multiple sources to drive accurate reporting.
Enhance adaptability.
Integrate new data sources to manage costs, whether you enter a new hospital system or open a new care site.

"Workday Prism Analytics will enable us to be more efficient by having streamlined data definitions and access to analytic capabilities."
Intelligent data core resources just for you.
Discover the benefits of the Workday intelligent data core.