PROFESSIONAL SERVICES INTELLIGENT DATA CORE USE CASE
Blend your data, deepen your insights, drive results.
Integrate your CRM, CPQ, project, vendor, scheduling, and Workday data in your own data hub to gain business-critical insights and empower decision-makers.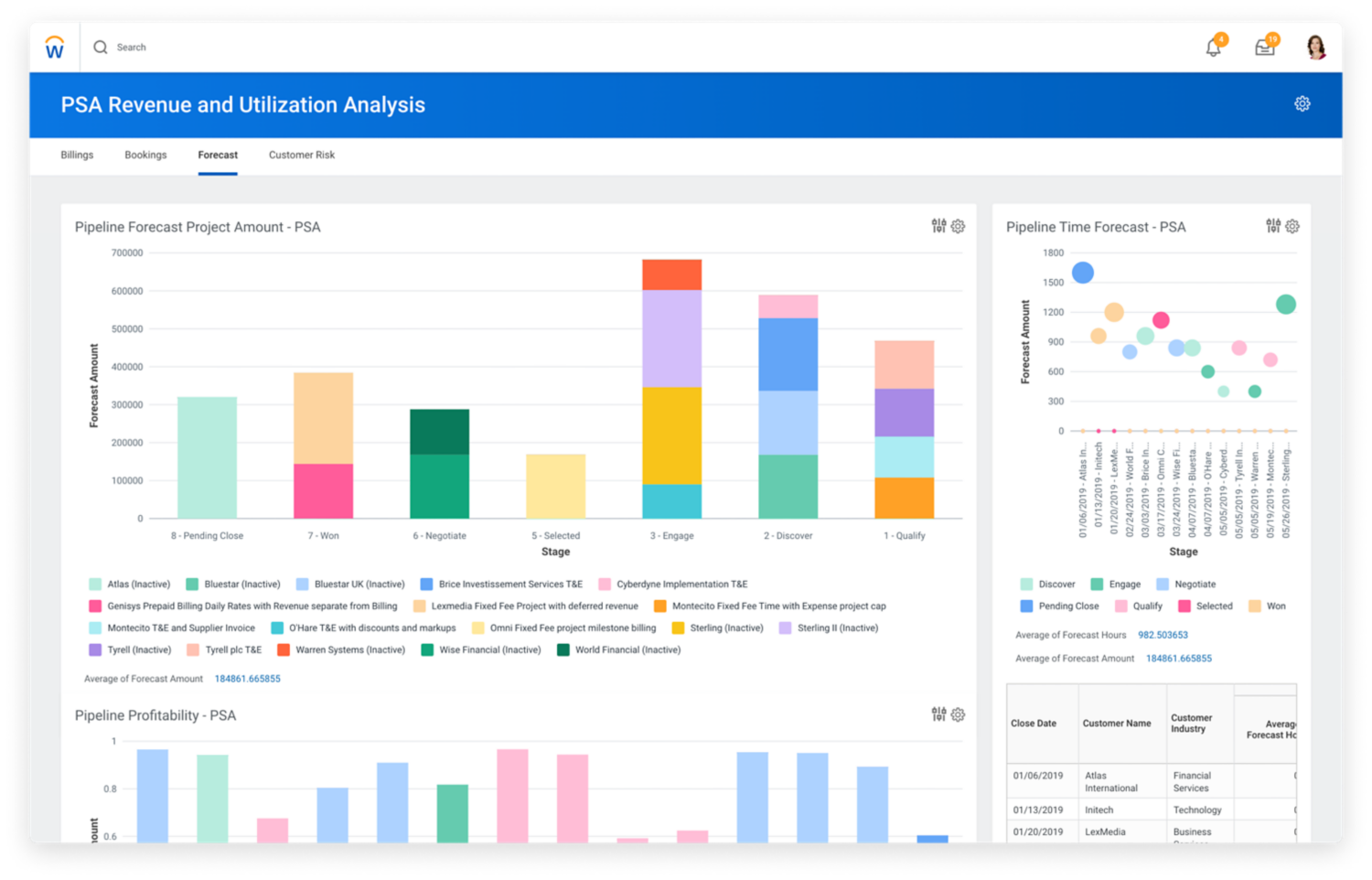 Deepen insights.
Managers can view data with near unlimited dimensionality to see revenue by geography, cost per project, and more.
Streamline forecasting.
Easily access comprehensive data to deliver reports and forecast with greater speed and accuracy.
Understand profitability.
Analyze profitability in granular detail and take actions to control costs, all within one system.
Improve efficiency.
Reduce data dependency on IT, and deliver business-critical reports with greater speed and accuracy.
Enhance adaptability.
Integrate new data sources, whether you introduce a new line of service or expand operations in a new geography.

"We've increased our value to our business and leadership teams with the insights and analytics Workday provides."
Intelligent data core resources just for you.
Discover the benefits of the Workday intelligent data core.