Praktische toepassingen voor media en entertainment

Ontdek hoe bedrijven binnen media en entertainment Workday Adaptive Planning actief kunnen gebruiken.
Workday Adaptive Planning geeft media- en entertainmentbedrijven krachtige funtionaliteiten om te modelleren, te plannen en te voorspellen, voor wendbaarheid in een veranderende wereld.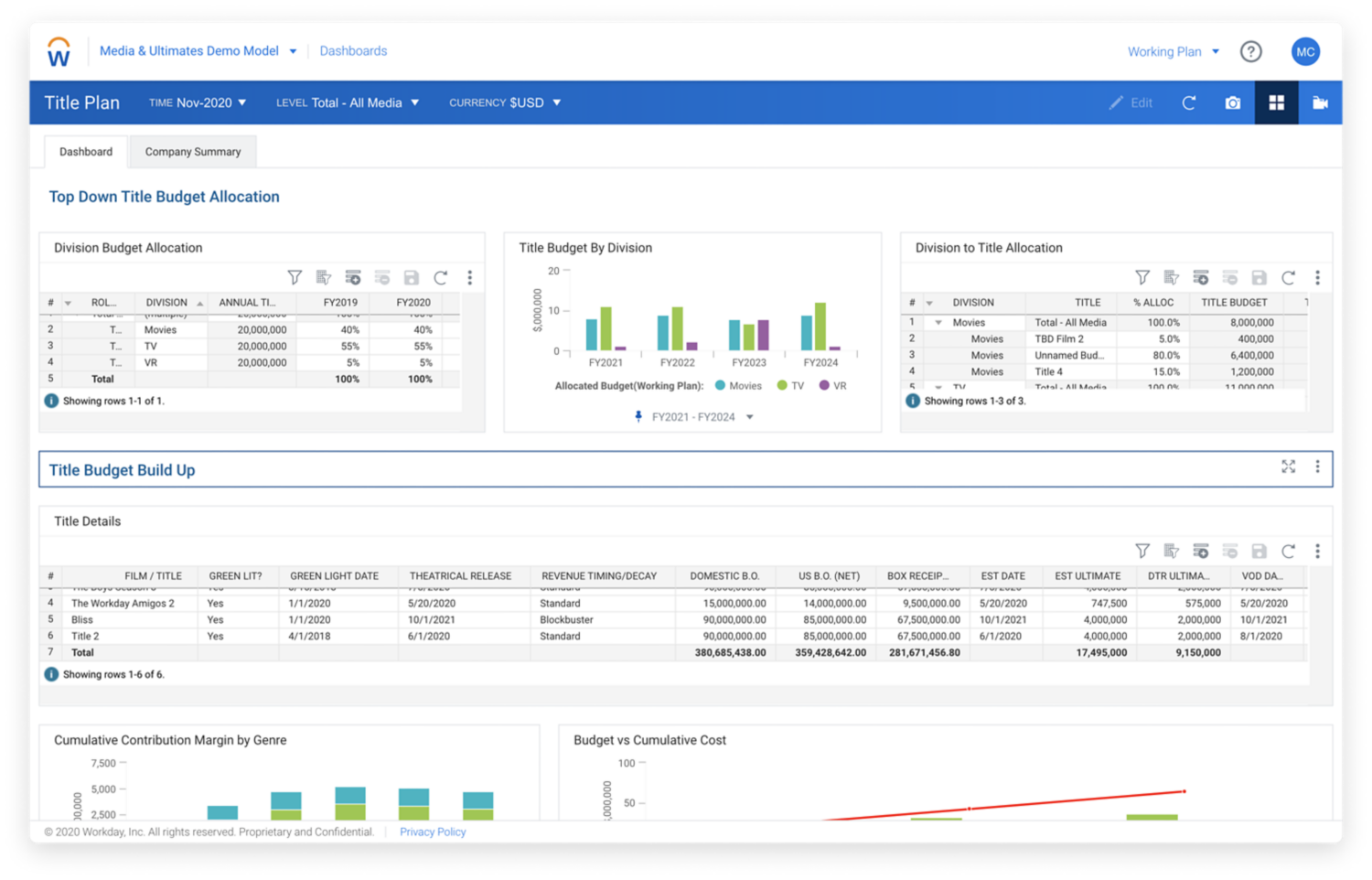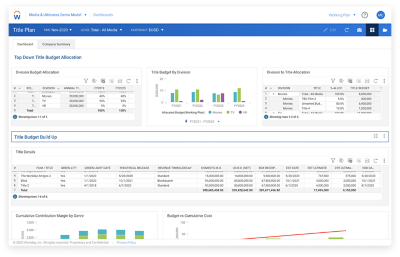 Belangrijkste toepassingen.
Maak gebruik van modellen die specifiek ontworpen zijn voor de media- en entertainmentindustrie.
Producties fiatteren: budgetteer de productiekosten, plan voor fiscaliteiten en geef groen licht voor nieuwe producties.

Productieplanning: plan voor de uitgaven voor cast/crew en leveranciers, amortiseer productiekosten af op basis van kijkcijfers, voorspel de opbrengsten en reconcilieer financieringslimieten. Modelleer voor participaties en belastingvoordelen.

Winstgevendheid van titels of genres: wijs overheadkosten toe aan producties om de winstgevendheid op titel- of genreniveau te analyseren.

Advertentieplanning: bouw modellen om advertentieverkoop, omnichannel-distributie en advertentietarieven te voorspellen.

Campagneplanning: plan voor verkoop- en marketinginitiatieven gerelateerd aan een specifieke titel of bepaald event.

Gaming en subscribers: modelleer de inkomsten uit abonnementen, gedrag van gebruikerscohorten, in-game transacties, productiekosten en opbrengsten, per titel.

Resources over planning, speciaal voor u.