Vertrouw op inzichten, niet op intuïtie.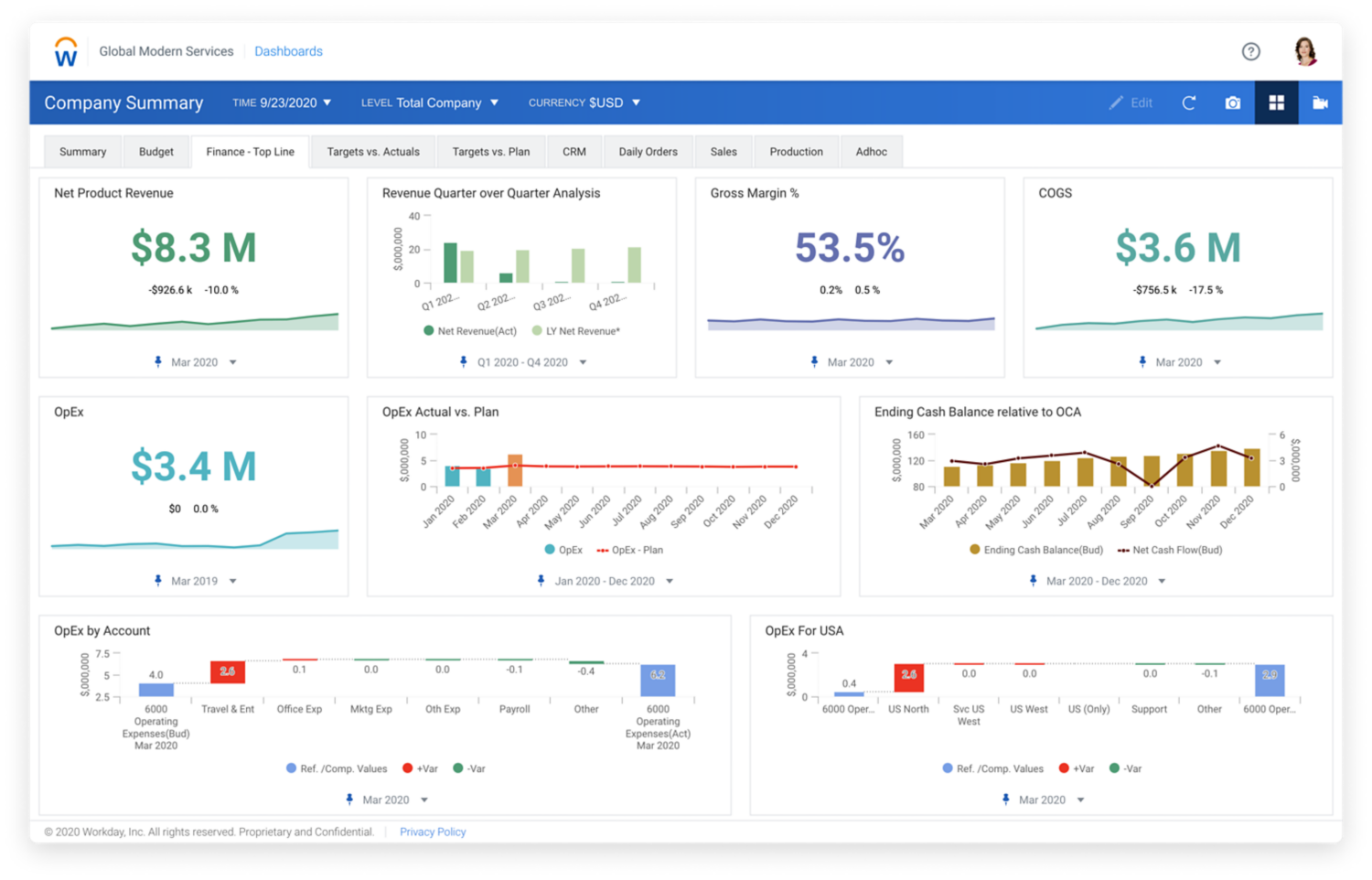 Zorg dat u voorop blijft lopen.
Workday Adaptive Planning biedt u financiële analyses en rapportagemogelijkheden in realtime om u en uw organisatie te helpen met het sneller nemen van betere beslissingen.
BELANGRIJKSTE FUNCTIES
Rapporten samenstellen met drag-en-drop

Microsoft® Office-add-in

Interactieve visualisaties
Al uw data. Allemaal op één plek.
Neem datagedreven beslissingen.
Geef crossfunctionele teams op eenvoudige wijze toegang tot rapportages over scenario's, actuals, metrics en meer. Zo kan iedereen zien wat de business drijft.
Zoom gemakkelijk in op details.
Of het nu gaat om data in een rapport of een formule in een berekening, u kunt alles tot op het kleinste detail bekijken.
De tijd van 'copy & paste' is nu echt voorbij.
Zorg dat u meer tijd overhoudt (en verbeter de datakwaliteit) door het verplaatsen van alle externe en bestuursrapportages naar de cloud.
Richt de discussie op de resultaten.
Robuuste financiële analytics en dashboards maken het eenvoudig om bedrijfsresultaten te presenteren en te delen met stakeholders. Besteed minder tijd aan het opstellen van rapporten en meer tijd aan het bespreken van de volgende stappen.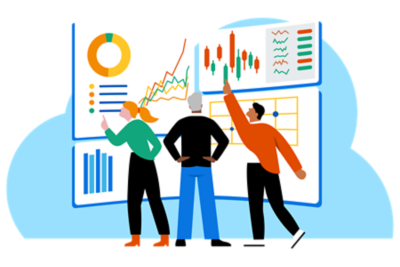 Til uw analytics naar een hoger niveau.
Incorporeer data uit uw ERP, CRM, HCM en meer, zodat u het 'waarom' van het 'wat' kunt zien en een beter inzicht krijgt in de bedrijfsprestaties.
Rapporten samenstellen met drag-en-drop.
Maak eenvoudig uw eigen rapporten met behulp van onze drag-and-drop-interface. Scripting of IT-ondersteuning is niet nodig.
Interactieve visualisaties.
Zie cijfers en grafieken naast elkaar, evenals variaties in een watervalgrafiek. En als u de data bijwerkt wordt dit onmiddelijk zichtbaar in de visualisatie.
Microsoft® Office-add-in.
De naadloze koppeling met Microsoft® Excel, Word en PowerPoint via OfficeConnect maakt het mogelijk om ook binnen deze tools rapporten te maken. De inzoommogelijkheden gaan niet verloren - u kunt altijd alle details in realtime bekijken.
Het samenstellen van incidentele financiële rapporten is een fluitje van een cent. Sorteer en rangschik uw data in verschillende dimensies of hiërarchieën en deel op eenvoudige wijze uw inzichten.

"De wetenschap dat de analisten in mijn team hun forecasts invoeren en dat we met een simpele 'refresh' automatisch alle internationale aannames en forecasts opnieuw kunnen uitvoeren - en dat ik de bijgewerkte forecast onmiddellijk kan bekijken, is essentieel."
Zie Workday Adaptive Planning in actie.