BUDGETING AND FORECASTING SOFTWARE
Budget, forecast and model everything.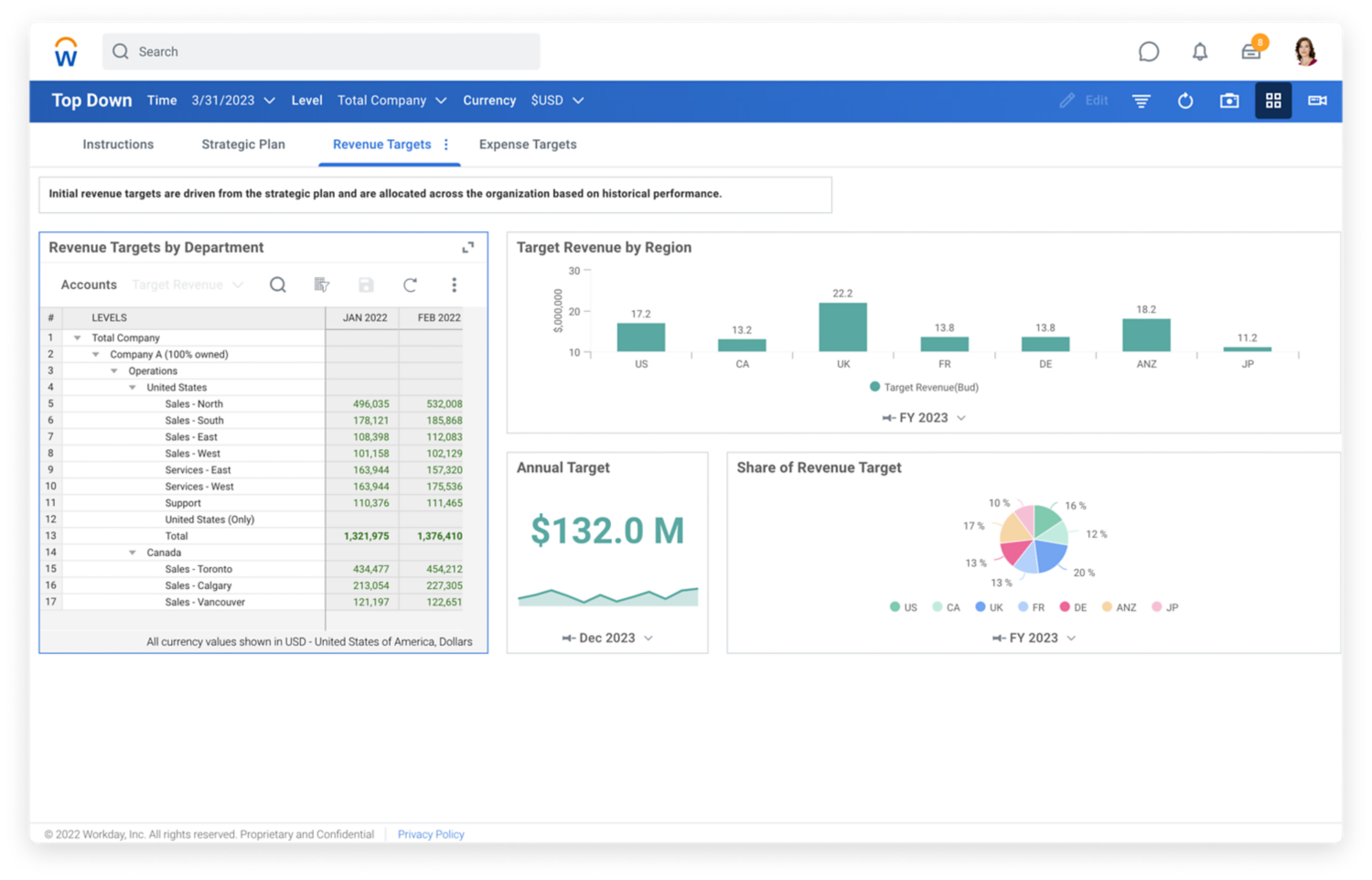 Free your plans.
Workday Adaptive Planning removes the constraints of siloed, static systems and frees you to plan, budget and forecast with agility.
KEY CAPABILITIES
Rolling forecasts

Top-down and bottom-up budgeting

Incremental and zero-based budgeting

Driver-based expense planning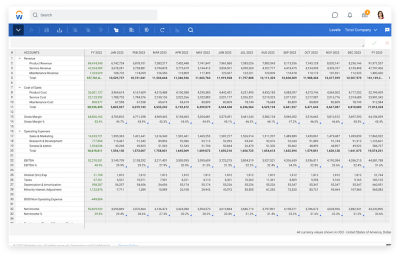 Budgeting and forecasting. Now with fewer headaches.
Run multiple scenarios.
Create and compare multiple what-if scenario models that incorporate real-time data and handle your organisation's complexity.
Plan across any time horizon.
Build daily forecasts, monthly or quarterly budgets, as well as long-term plans so they fit within your fiscal calendar.
Budget the way you want.
Our easy-to-use web-based interface delivers an Excel-like experience with all the advantages of a cloud modelling platform.
Increase collaboration and adoption.
Take advantage of one source for data and integrated workflows to increase adoption of your budgets and forecasts.
Connect all your systems.
Seamlessly integrate with other back-end enterprise solutions to quickly bring in your ERP data and keep your models up to date.
"Workday Adaptive Planning has allowed us to increase engagement and significantly reduce the time spent on the budget process. It's simpler, people are more involved and it takes a lot less time."
It's time for better budgets and forecasts.
Rolling forecasts give you a continuous picture of the business so you can respond in real time to variances.
Top-down and bottom-up budgeting.
Set top-down targets based on executive guidance or build detailed bottom-up operational plans with cost centre managers.
Incremental and zero-based budgeting.
Build plans based on historical data using intelligent planning capabilities or start from scratch for the next fiscal year.
Driver-based expense planning.
Create expense plans that work for your business. And perform expense allocations using our built-in rules engine.
Try Workday Adaptive Planning.
See how continuous planning works.