The strategic and simple way to manage spend.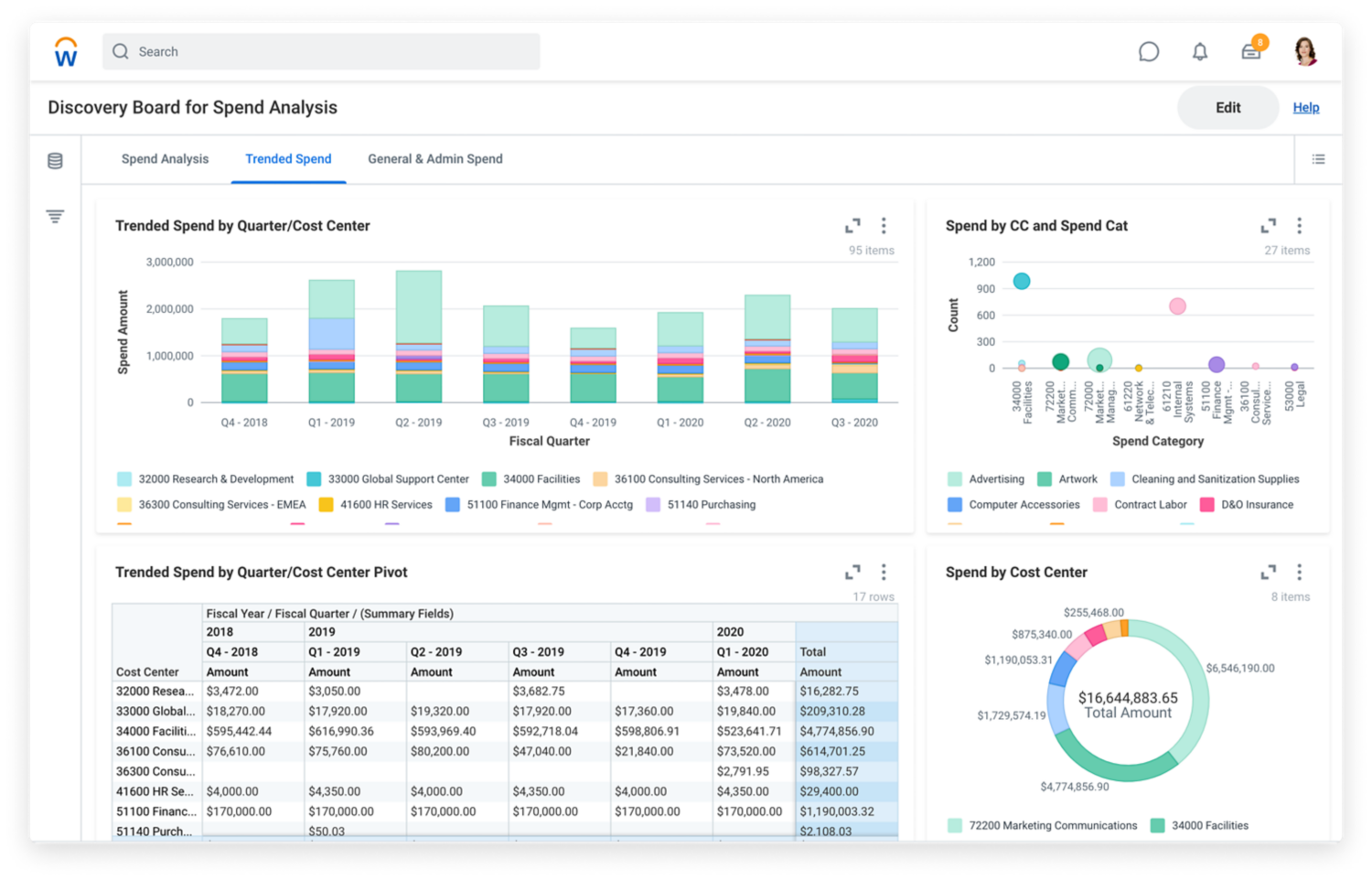 The world's leading companies trust Workday.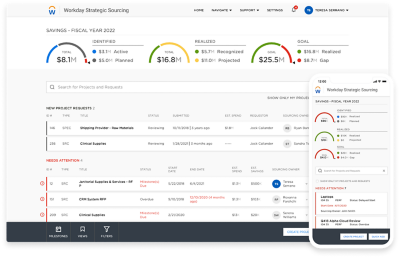 Everything you need to manage sourcing and procurement.
Workday provides a complete set of cloud spend management solutions that help you streamline operations and control indirect spend.
Tools for sourcing and supplier engagement.
Collaboratively run sourcing events, streamline supplier selection, manage contracts and analyse performance to drive better outcomes.
Automation to free up time.
From expenses to procurement processes and supplier invoices, we automate labour-intensive tasks so your teams get time back to focus on more meaningful work.
Insights to better manage spend.
Our spend analysis software provides real-time contextual insight, giving you critical information at the point of action.
Flexibility to purchase how you like.
Change requisition approval workflows, spending thresholds and more. Our flexible business process framework lets you manage procurement your way.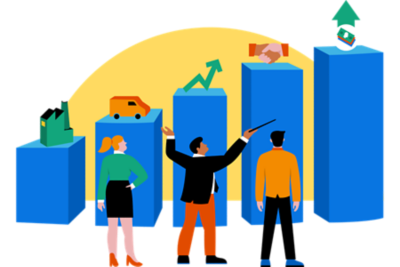 Better ways to manage spend.
With Workday, you have all the tools you need to source more strategically and efficiently. And once a purchase is made, you and your teams can easily manage inventory and report any expense.
Our customers achieve amazing results.
Spend management resources just for you.
See how we get you live fast.
Ready to talk?
Get in touch.