Human Resource Management
Human resource management for the changing world of work.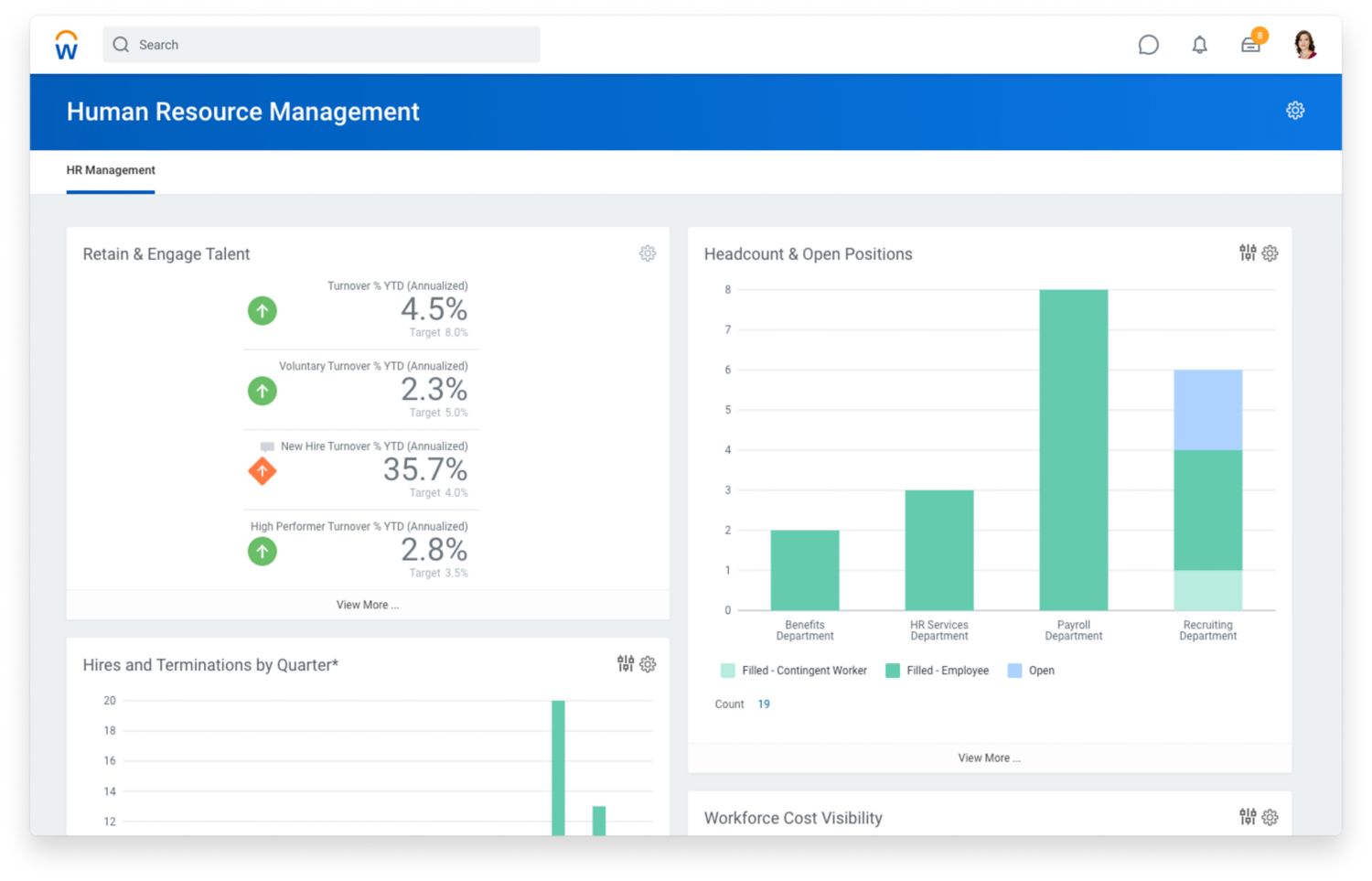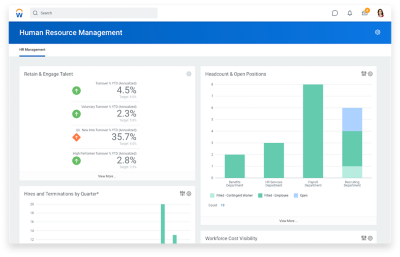 Build a workforce that's made to adapt.
Workday human resource management software allows you to do more than just manage and track your workforce. 
We provide a complete understanding of your workforce, skills and capabilities. With more insight, you can make the right organisational changes, deliver personalised experiences and nurture growth.
KEY CAPABILITIES
Global workforce management

Complete worker and skills profile management

Flexible organisational structures and modelling

Agile compensation management

Central administration of benefits
Be ready for what comes next.
Everything about work is changing – from the workplace to the workforce to work itself. With an agile system from Workday, you can prepare for tomorrow.
Build the skills you need.
Help your organisation discover and develop talent. Our skills-based talent management solution empowers you to build a workforce that can meet the demands of tomorrow.
Model your organisation.
Model, review and execute reorganisations as often as you need. With our flexible framework, you can quickly adjust policies and processes and redefine operational models.
Count on global support.
By design, Workday was built to support organisations and the evolving regulatory landscape. Whether you're located in 10 countries or 100, we enable you to operate locally and manage business globally.
Manage all kinds of benefits.
Administer and adjust plans, packages and eligibility rules with ease. We bring benefits and employee transactional data into the same system, so changes flow seamlessly into payroll.
Get compensation just right.
Define and manage compensation packages using just one system. From collaborating on compensation review to personalising merit pay, we provide the tools you need to meet your compensation goals.
Experiences that let your people shine.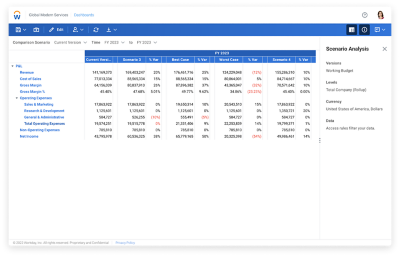 Create in-depth what-if scenarios and models so you can see the impact of each decision and course-correct before you get too far off track.
Compare multiple scenarios.
Thanks to driver-based scenario planning, you can spin off countless scenarios at a moment's notice, explore the different possibilities and identify the best outcome.
Quickly re-forecast and model.
By automatically importing actuals for you, our scenario planning capabilities align your assumptions with actual market conditions. The result? Faster forecast cycles.
Get everyone on the same page.
When the entire organisation shares a single source of truth, it's easy to stay aligned as plans change.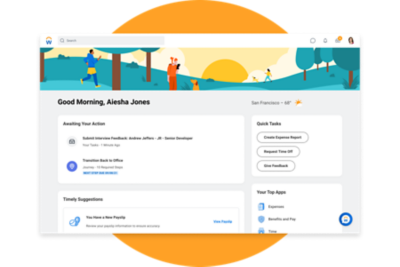 Keeping your workforce happy starts with giving them what they need, when they need it. With Workday, you can provide your people with the tools to take charge of their career.

Serve up employee experiences tailored to how your people work. We use machine learning to suggest tasks, curate learning and more – so everyone can be their most productive selves.
Provide answers to common HR questions at the moment of need and allow your people to manage everything from requesting time off to viewing benefits.
Help employees proactively build their skills and find new learning opportunities that move their careers – and the organisation – forward.
Take care of all types of workers.
Support full-time, hourly, contingent, gig and contract workers alike. Our HRM software makes it easy for you to deliver the same experience to everyone across the globe. 
Truly understand your people.
Get a full snapshot of the worker profile. From work history to learning and more, we provide the insight you need to help your people grow. 
See how we get
you live fast.
Ready to talk?
Get in touch.