Connect, learn, and grow with us.
Explore upcoming opportunities to connect with us in person or digitally at Workday events, and other events we're attending.
We hope to see you there!
Join us at one of our featured events.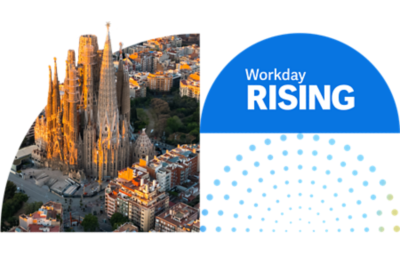 Workday Rising EMEA
We're excited to bring our community back together in Barcelona, Spain. This year we're looking at the future of work – and we want you to be a part of it. Visit our website now to learn all about our fantastic speakers and the insightful sessions taking place at Workday Rising EMEA.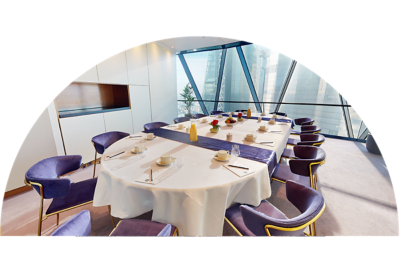 Workday Accounting Executive Forum
Join our exclusive event for leaders in finance, operations, technology, and HR at top accounting firms in the UK and Ireland to discuss key topics in the industry such as how AI and machine learning are creating new challenges and reshaping the future. Connect with peers, gain insights, and enjoy an unforgettable dinner at Searcy's at The Gherkin.
Connect with us at even more events.
Find in-person and digital events where you can learn and connect with us.
Upcoming Events

On Demand
Hosted by Unleash
Paris Expo Porte de Versailles | 17 - 18 October
Hosted by Gartner
Barcelona | 6-9 November 2023
The Tech & Innovation Leaders Summit
Hosted by Alternative Events
Crowne Plaza Marlow | 6-7 November 2023
Women of Silicon Roundabout
Hosted by Ascend Global Media
London ExCeL | 22-23 November 2023
Financial Times Global Banking Summit
Hosted by Financial Times
London, Hilton London Bankside | 27-29 November 2023
Insurance Transformation Summit
London, Novotel London West | 29 November 2023
Workday Industry Insights EMEA
Hosted by Workday
Learn how organisations can adapt to the specific challenges in the professional & business services, retail & consumer goods, financial services, and communications, media & technology industries, and accelerate their journey to becoming a digital enterprise.
Workday Adaptive Planning Summit Highlights
Watch highlights from our Workday Adaptive Planning Summit to learn how to make planning more agile and efficient across the business from our leading planning professionals and partners.
Coffee Mornings with Workday
Hosted by Workday
Want to stay up to date with Workday features and functionality? Watch previous sessions of our product demo series.
Looking for Workday webinars?
Whether you need the latest workforce insights or want a closer look at Workday products, we've got you covered. Browse our selection of upcoming and on-demand webinars.