Connect, learn, and grow with us.
Explore upcoming opportunities to connect with us in person or digitally at Workday events, and other events we're attending.
We hope to see you there!
Join us at one of our featured events.
Workday Rising EMEA Innovation Keynote
Watch the Workday Rising EMEA Innovation Keynote on demand now. From 5 December, you'll also be able to upgrade to a Global Digital Access pass, giving you access to over 400 sessions from Europe and North America. More details coming soon.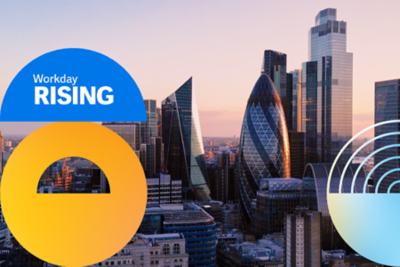 Connect with us at even more events.
Find in-person and digital events where you can learn and connect with us.
Upcoming Events

On Demand
Experience the future of retail at NRF 2024
New York City | 14–16 January 2024
Workday Industry Insights EMEA
Hosted by Workday
Learn how organisations can adapt to the specific challenges in the professional & business services, retail & consumer goods, financial services, and communications, media & technology industries, and accelerate their journey to becoming a digital enterprise.
Workday Adaptive Planning Summit Highlights
Watch highlights from our Workday Adaptive Planning Summit to learn how to make planning more agile and efficient across the business from our leading planning professionals and partners.
Coffee Mornings with Workday
Hosted by Workday
Want to stay up to date with Workday features and functionality? Watch previous sessions of our product demo series.
Looking for Workday webinars?
Whether you need the latest workforce insights or want a closer look at Workday products, we've got you covered. Browse our selection of upcoming and on-demand webinars.