See how nonprofit organizations use Workday Adaptive Planning.
Workday Adaptive Planning gives nonprofit organizations the power to plan, model, budget, and forecast the future.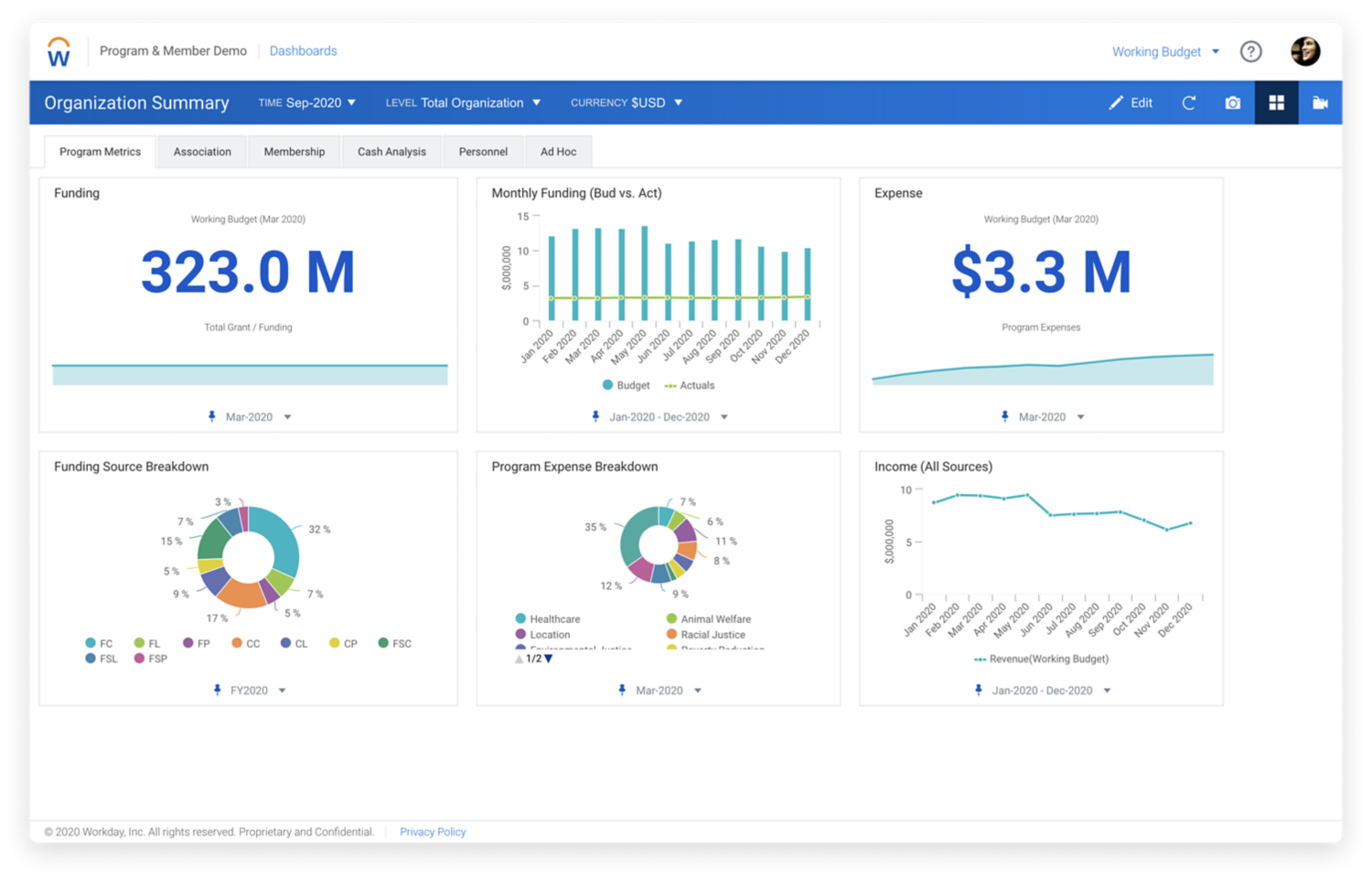 Key use cases.
Explore models built for nonprofit organizations.
Program expense budgeting—Plan direct costs, and allocate headcount and overhead across funds, programs, and locations. Give budget owners access to data with drill-down capabilities.

Grant planning—Create grant-level funding and spending plans for restricted and unrestricted donations. Generate visibility into income and expenses over the life of a grant.

Staff and personnel planning—Plan head count as well as salary, benefits, taxes, and other employee-related costs across programs. Integrate HR and payroll systems to pull in employee data and utilize multiple fringe rate assumptions.
Membership and events modeling—Forecast membership fees, event ticketing, services offerings, and other revenue generating activities.

Budget and plan across programs and funds—Allocate overhead accurately and match personnel to program and funding.
Enterprise planning resources just for you.
Ready to talk?
Get in touch with us.