FINANCIAL ANALYTICS AND REPORTING
Analytics and reporting that help finance drive strategy.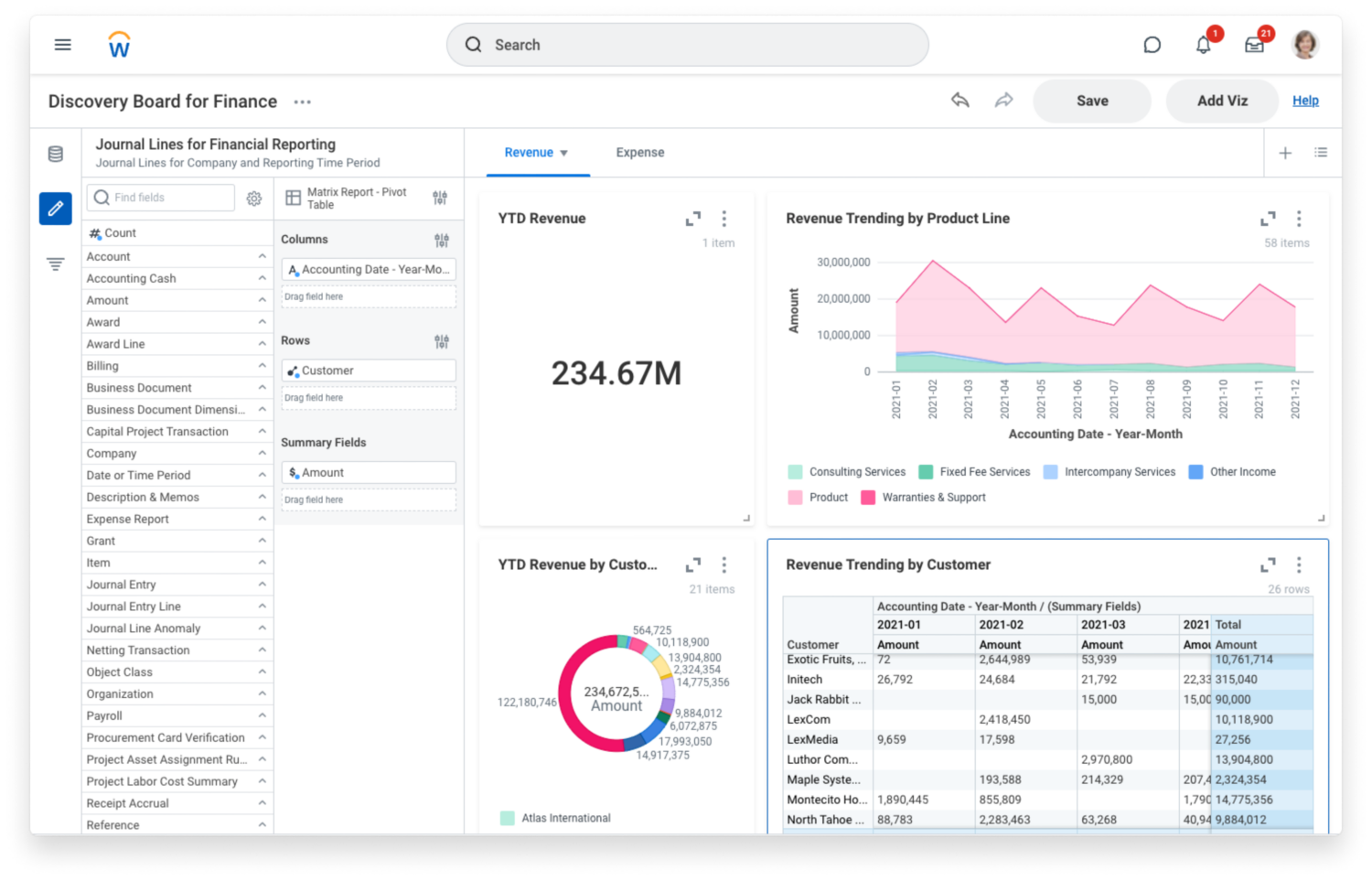 Meet all your analytics and reporting needs.
Workday brings all the financial, and workforce, and operational data you need together in one secure place.
You can uncover, analyze, and distribute financial insights at lightning speed. And when it's time to report, you can create reports easily too.
KEY CAPABILITIES
Unlimited dimensionality and detail

Secure data distribution

Diverse data source blending

Internal and external reporting

Fewer manual reconciliations

Automated analytics benchmarks
Gain a complete view of performance.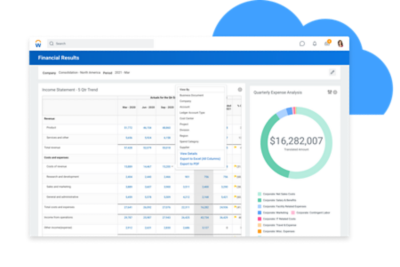 Create a unified source of data.
Provide a modern experience.
Analyze unlimited dimensions.
Explore any detail—across any dimension—to fully understand exactly what happened when, where, and why.
Maintain your own data hub.
Give finance its own self-service data hub, complete with data preparation, management, and governance.

Explore Data Hub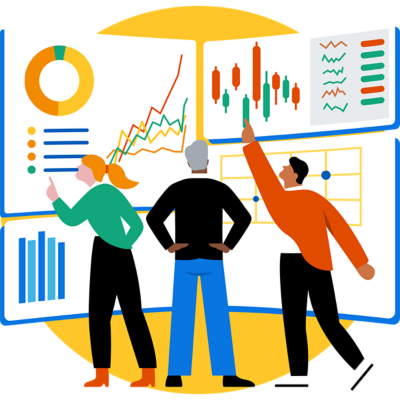 Guide with trusted insights.
Give your teams the insight needed to make better decisions while keeping security intact. 
Just set up security once. Then distribute financial, operational, and management visualizations and reports to executives and leaders. Everyone will only see what they're supposed to see.

"Workday has given us the data and insights to better guide the business strategically, especially through tough and uncertain times, and do so much faster."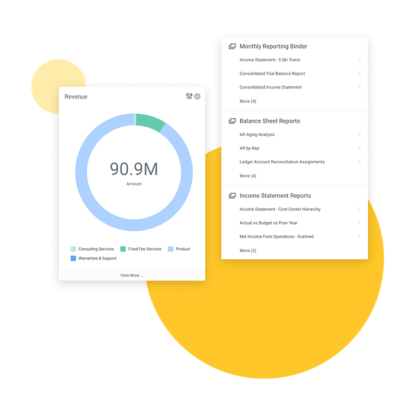 Accurate reports from the get-go.
Automatically create everything from internal reports to external regulatory statements in one system. This means no patchwork databases and analytics tools. No reconciliations. Just precise reports and strategic recommendations.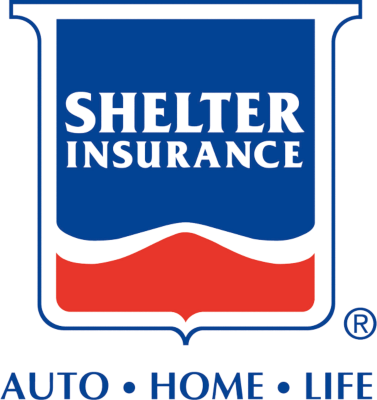 "Automated process for calculating more than 100 metrics for corporate goals and progress report."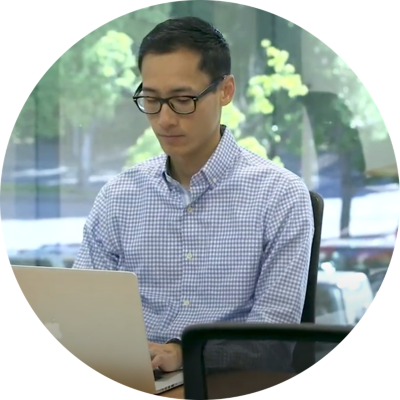 Go from analysis to action.
The moment analysis is complete, your teams can perform adjustments and edits or provide feedback directly in the system. And leaders can use that information to act and keep pace with change.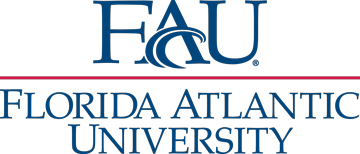 Accessed all institutional data in one platform to inform decisions. 
Financial management resources just for you.
See how we get
you live fast.
Ready to talk?
Get in touch.