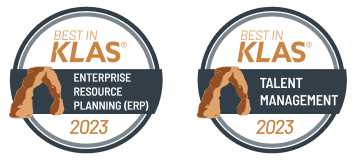 Six years straight Best in KLAS for ERP! Workday continues to rank #1 in both ERP and Talent Management. Read Blog
Accelerate value with solutions made for healthcare.
With the Industry Accelerator for Healthcare, you benefit from a global ecosystem of partners to help you adapt, innovate, and scale—all while fast-tracking your digital transformation.
Workforce for the Future of Health
Resilient Healthcare Supply Chain
Financial Sustainability of Care Delivery
Insights for a Value-Based Industry

"Because Workday has machine learning and AI built into its core, we can continue automating without investing separately into these technologies."
Learn more about Workday innovations in artificial intelligence.
Leading healthcare organisations use Workday to drive the future of health.
See how Workday works for healthcare.
Ready to boost supply chain resilience?