Business and Professional Services Use Case
See why Workday works for business and professional services.
Workday Adaptive Planning gives business and professional services organizations the power to plan, budget, and forecast the future.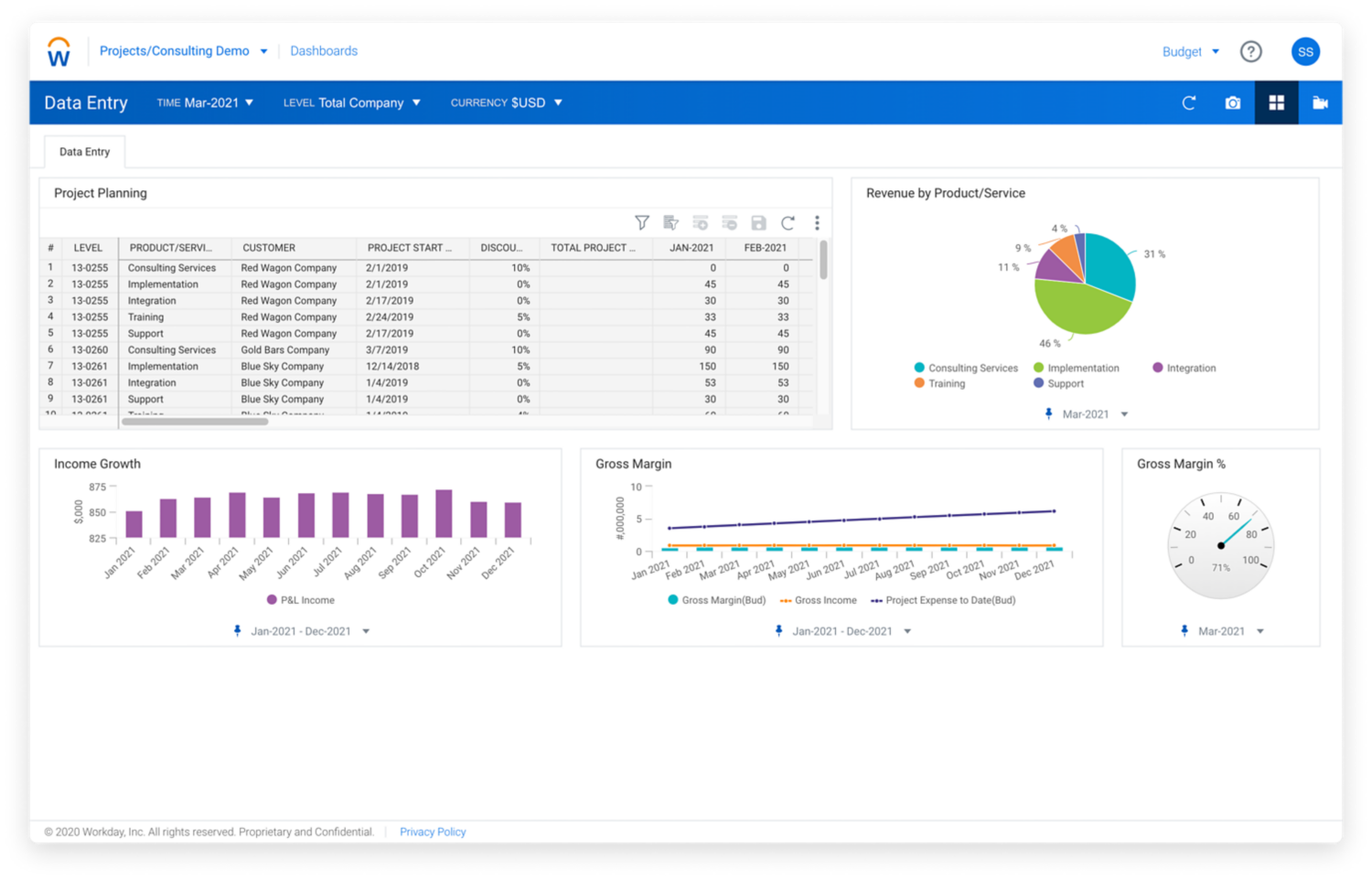 Key use cases.
Explore models built for the business and professional services industry.
Project planning—Forecast billable hours and revenue by project or customer. Track backlog, overrun, and percentage completion.

Portfolio and account profitability—Segment revenues and allocate personnel and overhead to drive profitability analysis across projects and customers.

Capacity and utilization modeling—Plan staffing, billable hours, and utilization by projects, role, and region and allocate them across projects.
Sales pipeline forecasting—Track leads and opportunities to roll up weighted pipeline forecasts for revenue projections.

Workforce planning—Plan and reconcile headcount plans and skills gaps to support portfolio and geographic growth.
Enterprise planning resources just for you.
Ready to talk?
Get in touch with us.