See how manufacturers can plan for what's next.
The manufacturing industry is changing fast. Workday Adaptive Planning helps manufacturers plan, model, forecast, and adapt as the business landscape changes.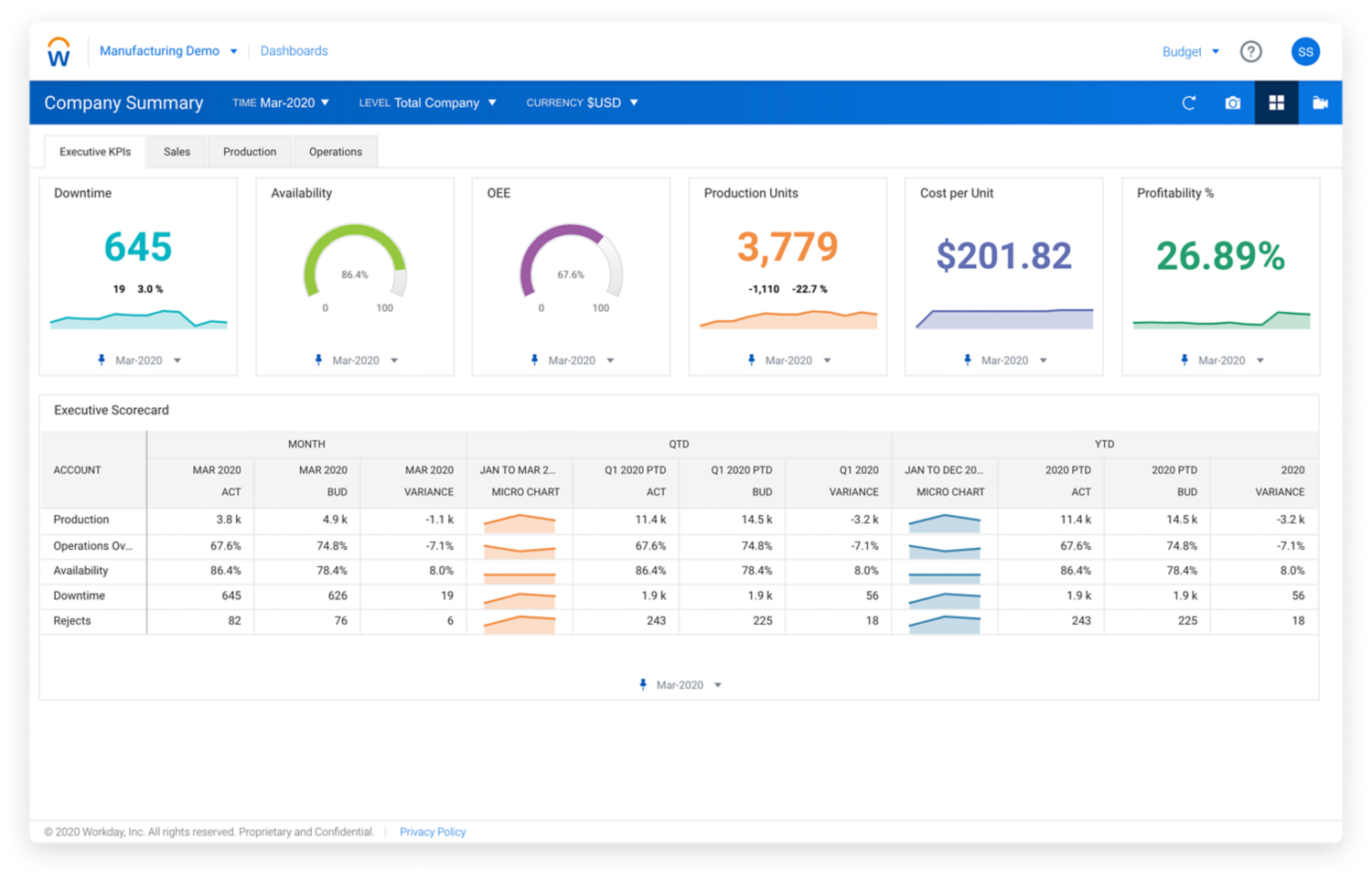 Key use cases.
Explore models and scenarios built for the manufacturing industry.
Product profitability—Plan product revenues as well as both direct and allocated costs to forecast margins by category.

Demand forecasting—Forecast customer demand by product family, SKU, region, and channel. Plan unit volumes and prices.

Workforce planning—Model shifts, employee turnover, overtime, and employee compensation for both salaried and hourly workers.
Bill of materials/inventory planning—Build detailed component lists to plan standard costs, manage inventory turnover, and forecast cash flow.

Supply planning—Plan and track capacity, utilization, throughput, and yield across plants and regions. Model downtime, maintenance, and avoided cost.
Enterprise planning resources just for you.
Ready to talk?
Get in touch with us.