Built for today's rapidly changing hospitality industry.
See how Workday Adaptive Planning is helping hospitality organizations plan, model, and forecast the future.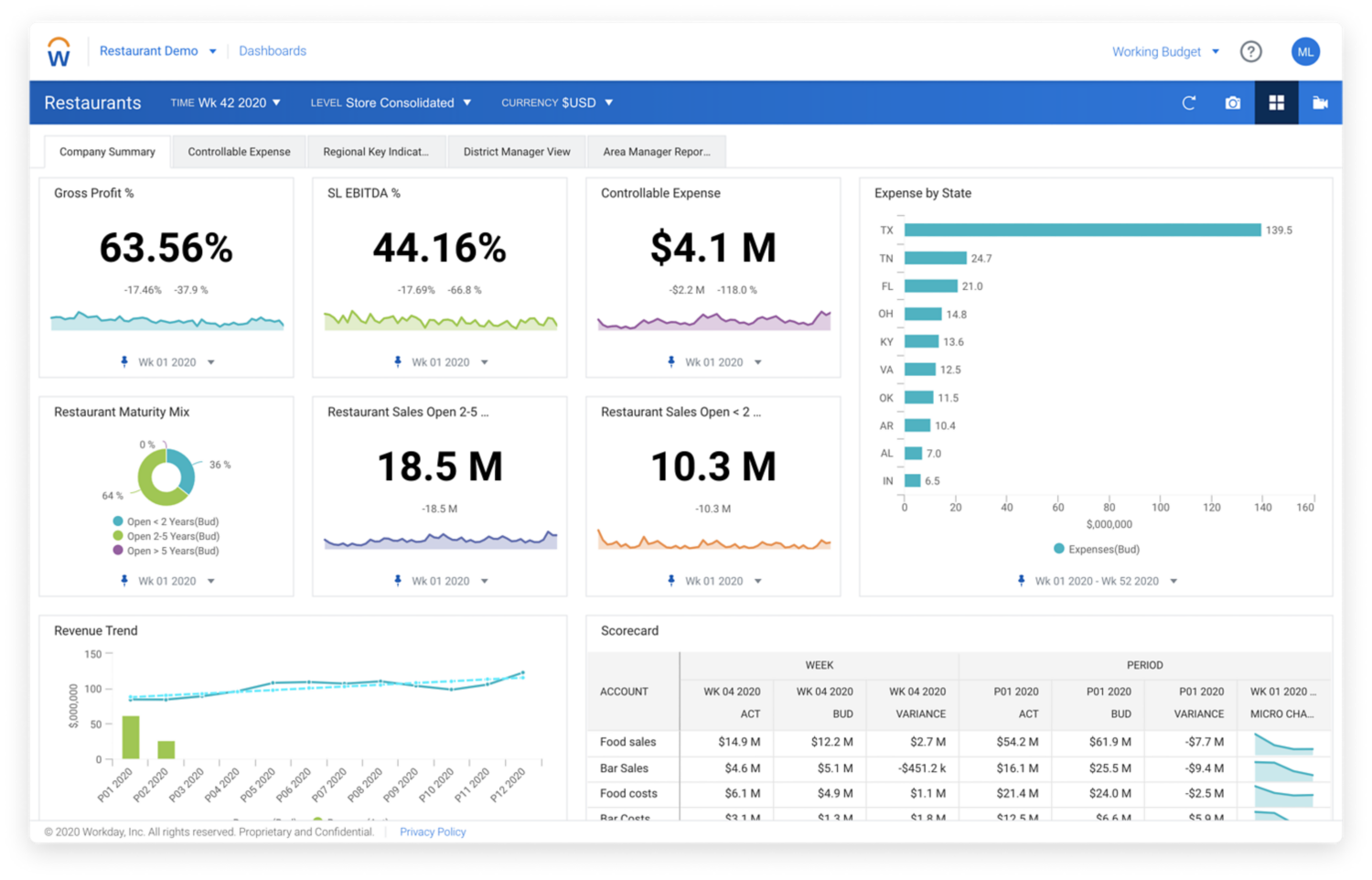 Key use cases.
Explore models and scenarios built for hospitality organizations.
Daily/weekly sales forecasting—Forecast occupancy, traffic, revenue per available room or seat hour, average daily rate, and customer spend by location.

Property staffing—Plan shifts, staffing, and employee compensation for both salaried and hourly workers based on occupancy and footfall.
Supply planning—Model occupancy and customer demand to optimize supply capacity and manage cash flow.

Property-level profitability—Model location maturity, benchmark, and compare regions, cohorts, and location types to assess contribution margins.
Enterprise planning resources just for you.
Ready to talk?
Get in touch with us.