WORKFORCE PLANNING SOFTWARE
Help your workforce flex with the future.
With Workday Adaptive Planning, you can bring HR, finance, and operations together to create workforce plans that keep pace with change.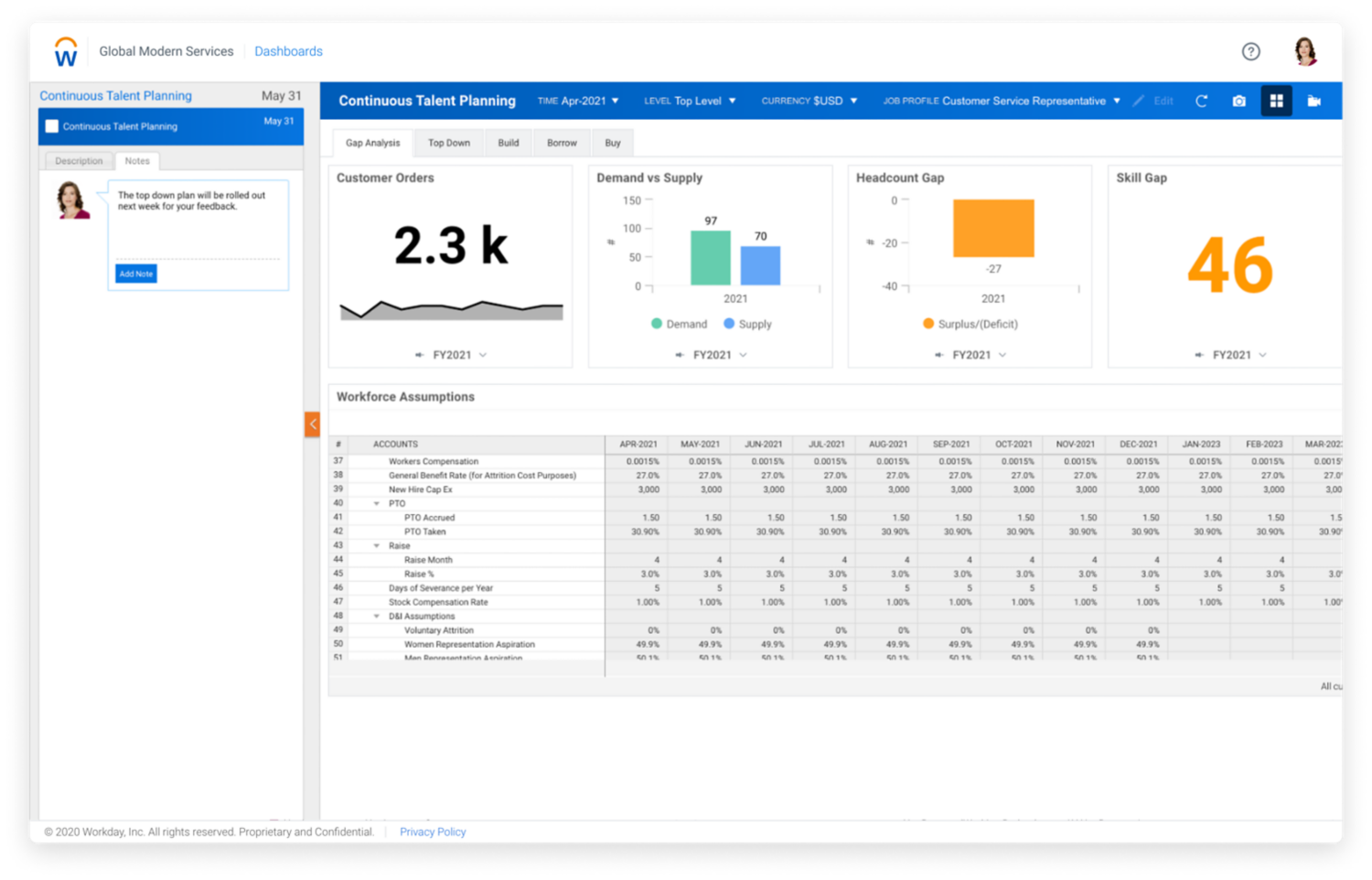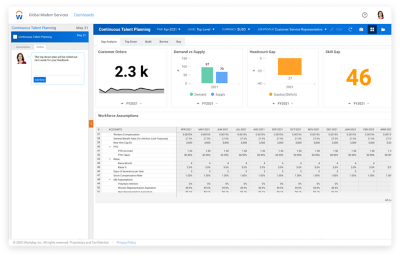 The world's leading companies trust Workday.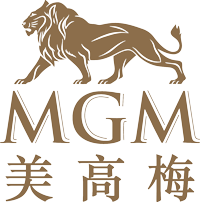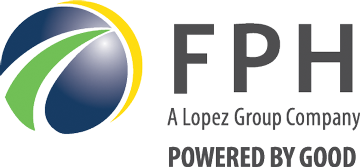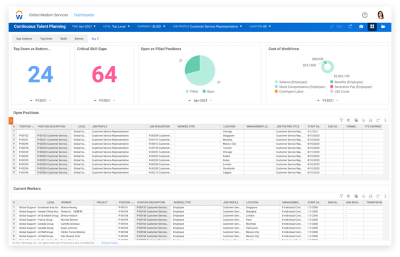 Workforce planning that supports all you do.
Model your workforce dynamics.
Model hiring, transfers, and retention plans with driver-based assumptions and see the cost impact instantly. Factor in global or local business drivers that can affect your staffing plans.
Align your workforce plans with your business goals.
Identify how best to attract, hire, and retain top talent. You can also see how to close skills gaps across business units and functions. Then collaborate to turn your workforce plans into actions.
Keep a pulse on your talent needs.
Monitor costs, view open positions, and analyze your workforce by any number of dimensions—then quickly course-correct as business conditions change.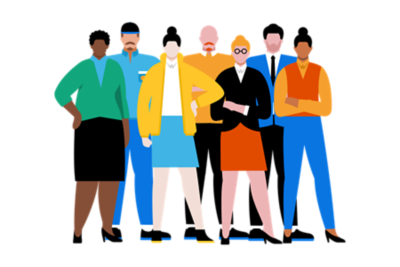 Easily link workforce plans to financial models with up-to-date headcount plans and related costs. So you can keep your hiring plans on target and on budget.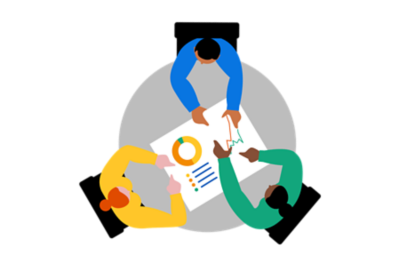 Workforce capacity planning.
Optimize your people resources to meet current business demand by allocating the right people at the right time across operating units and projects.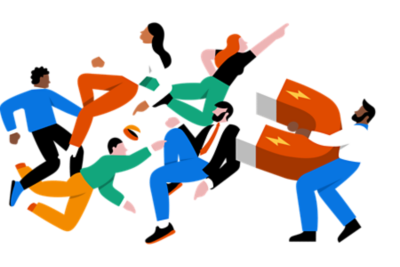 Model skills capacity by location, ramp time, cost of workforce, and more. Then compare multiple what-if scenarios to pinpoint the best mix of talent.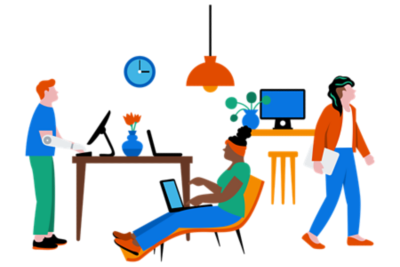 Strategic workforce planning.
People are your greatest strategic asset. Match your future workforce composition to your strategic goals and business initiatives with integrated workforce planning.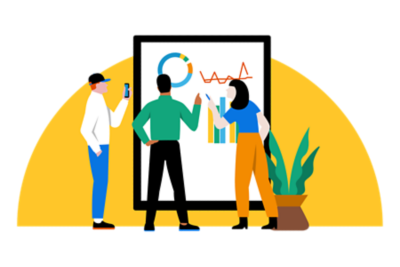 See what Workday Adaptive Planning can do for your business.
Workday streamlines workforce planning so you can model, forecast, and budget your workforce all from the same unified data core. Our platform is designed to deliver actionable insights that can help you make better decisions, meet your business goals, and build smarter plans more efficiently.
70%
shorter planning cycle times.*
50%
improvement in productivity.*
*Based on average results from Workday Adaptive Planning users.

"As we see our business scaling around the world, I see our workforce planning environment scaling along with it."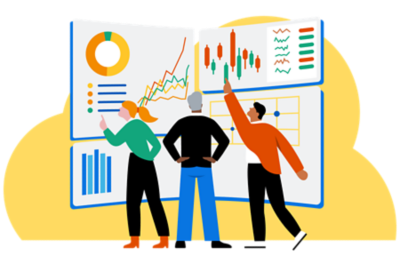 Workday Adaptive Planning makes planning better.
Only a true cloud solution such as Workday Adaptive Planning delivers the speed and agility to keep up with the pace of change.
Total scalability

Flexibility to pivot

Unmatched ease of use

Rapid time-to-value

Integrates with any HR system
Enterprise planning resources just for you.
Try Workday Adaptive Planning.