Close, consolidate, and report all in one system.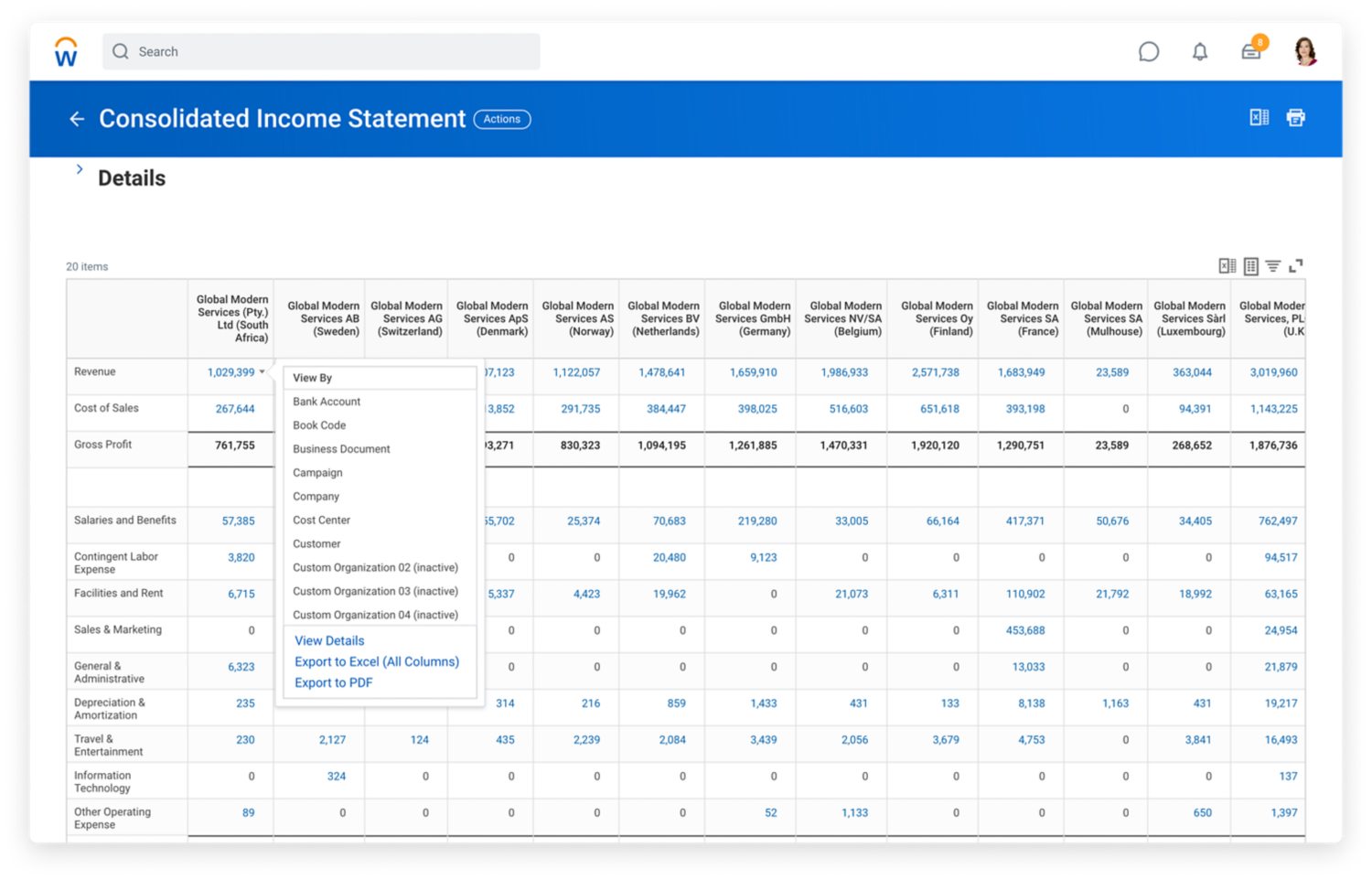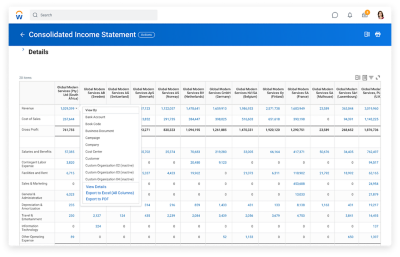 Close and consolidate with confidence.
Consolidate results from multiple companies and non-Workday financial systems easily, every time. We automate the reconciliation, consolidation, reporting, and close process so everything is done accurately in one system.
KEY CAPABILITIES
Global consolidation

Period close process

Period close dashboard

Real-time financial reporting

Account reconciliation and certification

Third-party GL integration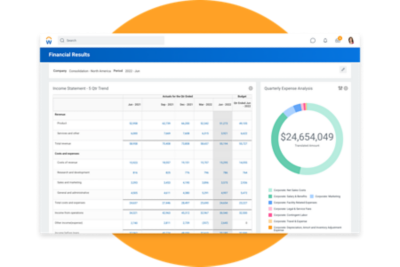 View consolidated results any time. 
Wondering what your financial results look like during the period? No problem. Close and consolidation in Workday provides real-time currency translations, intercompany eliminations, and retained earnings calculation.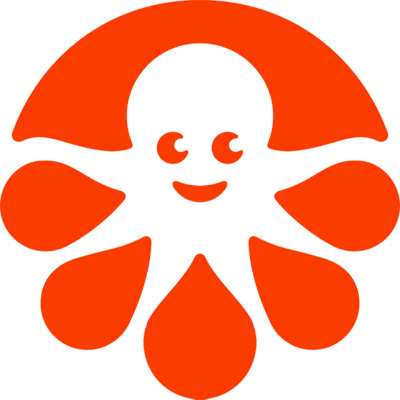 70% reduction in time to close.
—CustomInk
Run a more efficient close.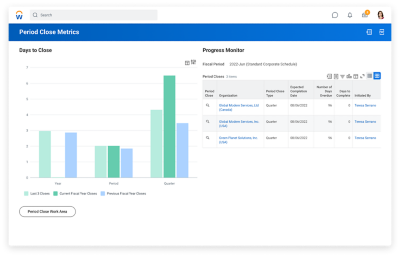 The financial close is a complex but critical process. Workday streamlines closing so you can spend more time analyzing results.

Bring in data from any source.
Integrate finance data from external systems and enrich, transform, and analyze it at scale—all within your system of record.
Go beyond a period close checklist.
Use the period close business process to automate tasks, route approvals, send reports, and more.
Eliminate batch processing for a faster close.
Close faster with in-memory accounting and reporting that delivers instant insight, with fewer reconciliations along the way.
Boost your team's productivity.
Prioritize work with delivered dashboards for period close, account certifications, and more.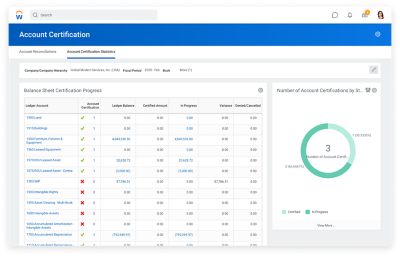 Reconcile accounts the easy way.
There's no need to move data out of Workday to verify account balances. Account reconciliation and certification are automatically embedded in the transaction system.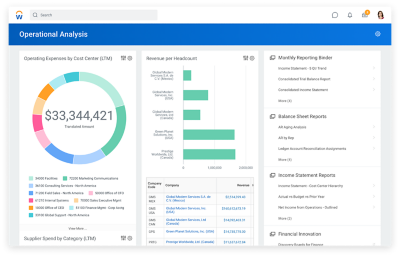 Gain business insight from your financial system.
Say goodbye to the limitations of a traditional accounting code block. With Workday, you can analyze financial results by any dimension, such as:
Spend by supplier

Customer profitability

Spend by campaign

Project activity
See how we get you live fast.
Ready to talk? Get in touch.