Professional and Business Services
Deliver profitably and delight customers.
To grow your business, you need faster ways to work. Workday brings finance, HR, and professional services automation (PSA) into a unified system. So you can build for the future and move your business forward efficiently.

"We chose Workday to be part of our transformative culture." 
By integrating its data and streamlining workflows, Transurban has empowered its business for the next global growth cycle in Australia.
A use for every aspect of your organization.
To meet your unique demands as a professional services organization, you need a proven pathway to the cloud. With Workday, you benefit from the support you need to adapt, innovate, and scale—all while fast-tracking your move to the cloud.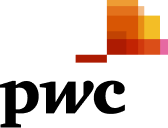 How can Workday help your firm level up to move at the speed of change? PwC has the latest insights.