WHY WORKDAY PEAKON EMPLOYEE VOICE
Turn employee feedback into business growth.
Ad hoc employee surveys just collect feedback. Workday Peakon Employee Voice supports an always-on, employee-centric approach that drives change and growth.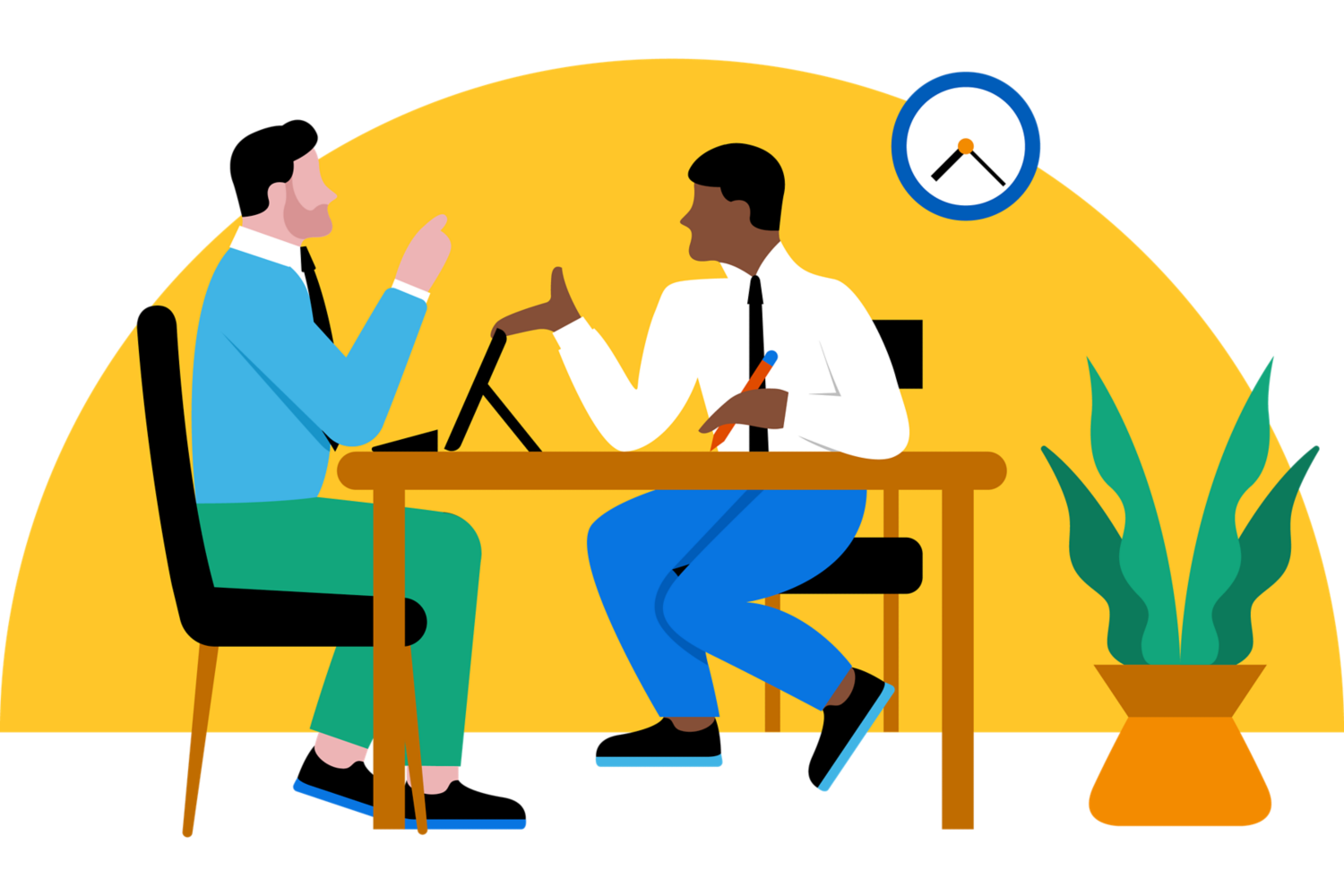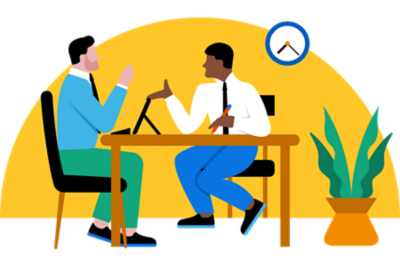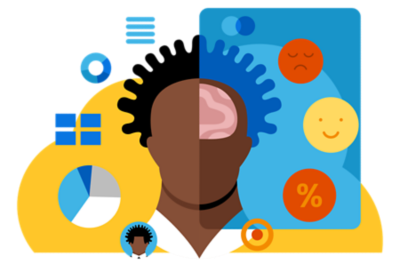 A smarter way to listen.
Our intelligent listening technology features a fully automated platform, so you can ask the right questions at the right time to create meaningful change.
Respond quickly to real-time feedback.
Our approach enables you to measure and respond to real-time employee feedback and create a culture of productivity, engagement, and belonging.
Put insights to work faster.
Workday Peakon Employee Voice makes it easy for people leaders to put insights to work and take actions that improve employee engagement.
Go beyond ad hoc listening.
Ad hoc surveys are limited. You need a solution that delivers recommendations to boost employee performance and helps leaders set priorities based on continuous team feedback.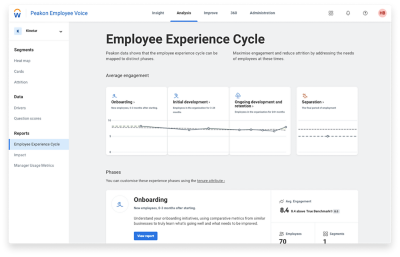 A more scientific approach.
Our continuous listening approach is informed by the latest in organizational psychology and data science, so you can ask the questions that affect real change throughout the entire employee lifecycle.
The 10-point advantage.
Our 10-point scale delivers more accuracy and granularity, so you can identify trends, drill into details, and take meaningful actions to address real concerns.
Powered by machine learning.
Using natural language processing, intelligent benchmarking, and machine learning, our technology surfaces the hidden truth behind employee comments and provides personalized micro-courses on how to convert insights into action.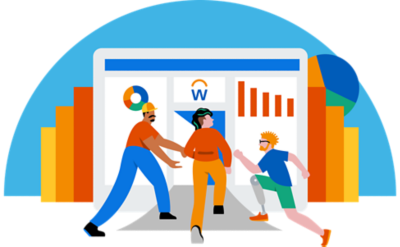 Workday Peakon Employee Voice stands alone.
You don't need Workday HCM to use Workday Peakon Employee Voice. And unlike other solutions that require a heavy investment to implement, our solution makes it easy to get up and running fast. And it works seamlessly with both Workday and non-Workday HCM systems.
Workday Peakon Employee Voice FAQs.
What is an employee voice solution?
An employee voice solution is software designed to help gather, analyze, and improve employee sentiment. It helps organizations address some of the most critical issues—from engaging and retaining talent to supporting belonging and diversity, and more.
Do I need Workday HCM to purchase Workday Peakon Employee Voice?
No, you don't need Workday HCM or any other Workday solution to get Workday Peakon Employee Voice. Our employee sentiment software works seamlessly with any HCM system.
How quickly can Workday Peakon Employee Voice be implemented?
Deployments don't have to take years. Get up and running in just a matter of months with Workday Peakon Employee Voice software.
Who are some of the Workday Peakon Employee Voice integration partners?
Our employee voice platform integrates with leading HRIS providers. Connect any HRIS via our SCIM 2.0 API in order to sync employee records, and build your own custom applications using our RESTful API.
We also provide integrations with Microsoft® Teams and Slack. Users will receive alerts to answer questions right in their organization's communication tools.

See Workday Peakon Employee Voice in action.
Ready to capture the hearts and minds of your people?