smarterCIO magazine
Welcome to the new edition of smarterCIO – the quarterly magazine for technology leaders in EMEA. In this issue we're focusing on women in tech.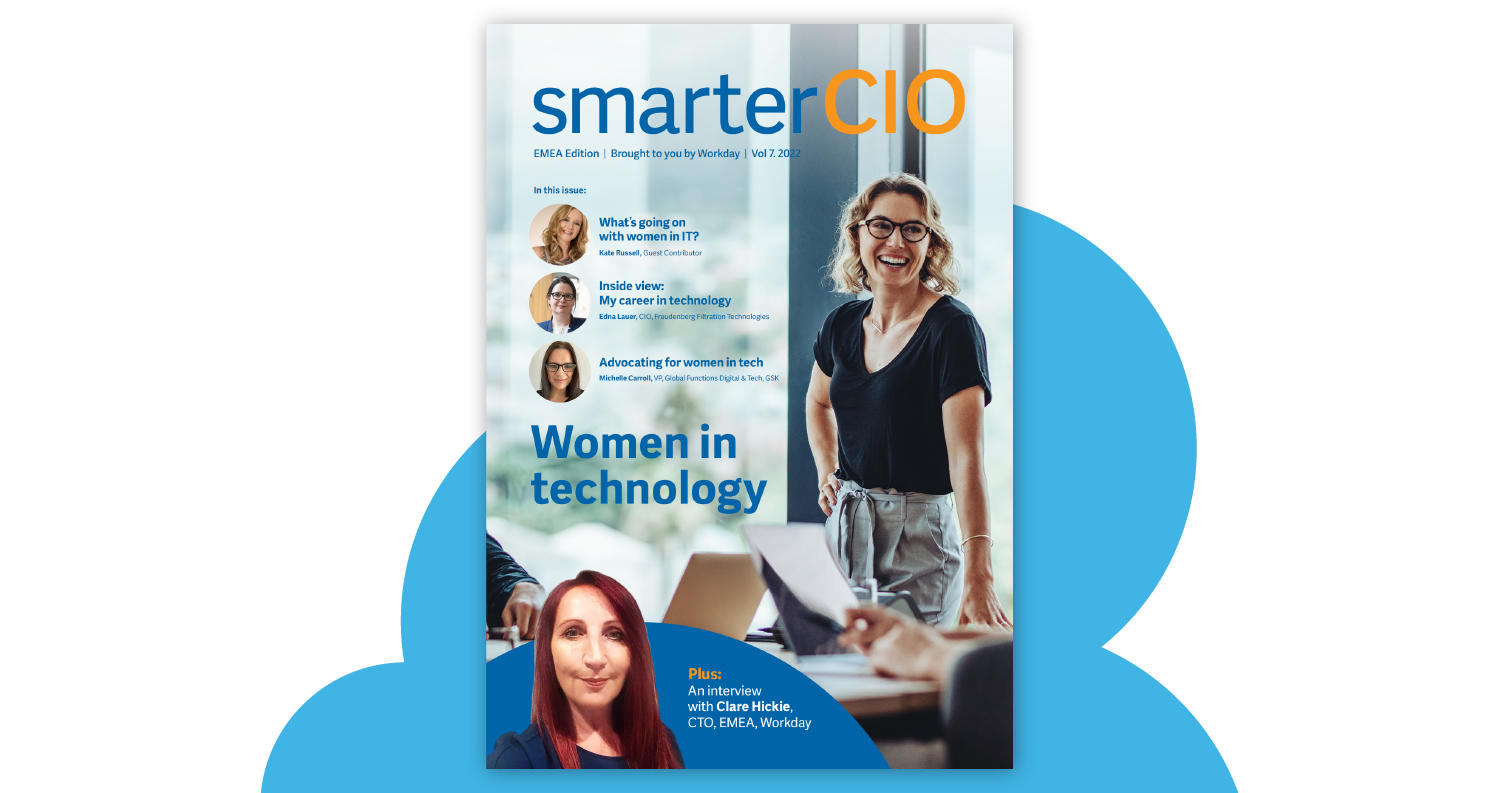 Top stories in this issue
In this special issue we're highlighting women in technology with some great articles on diversity, overcoming prejudice and more. Read on to hear from some inspirational women on how you can build an inclusive culture at your organisation and remove the hurdles your workforce is facing.
Here are our top stories:
What is going on with women in IT?
As one of the hosts of BBC Click and a hugely experienced Tech Journalist, Kate Russell has witnessed the digital revolution from a front row seat. In this article, she gives her thoughts on the evolving role of women in technology and why there's still a great deal of work to be done.
Advocating for women in tech: A conversation with Michelle Carroll of GSK
Michelle Carroll, VP, Global Functions Digital and Tech at GSK, discusses how she made the switch from human resources to technology and why she believes other professional women in non-tech roles have the skills needed to thrive in software-as-a-service environments.
Clare Hickie, CTO, on her journey to Technology Leader
From trusting her gut instinct, to being curious and taking calculated risks, in this article Clare Hickie, CTO for EMEA at Workday, discusses her route to becoming a tech leader and the importance of diversity in building great technology teams. 
Previous issues
Did you miss a previous issue of smarterCIO? You can find them all below.
Learn about the continued move towards the digital transformation of core business systems and the key role CIOs play in the shift.
Learn about the culture-first approach framing business technology and why the cloud is so key to your future success in a changing world.
Examine the increasingly pivotal nature of the CIO-CFO relationship in a changing world.
Understand how organisations including Webber Wentzel and Formula 1 are navigating the return to the workplace, and the role of technology in supporting this.
Explore digital acceleration and how the CIO has emerged from the pandemic as a key business enabler. We also take a look at the top tech trends for 2021 and beyond, and chat to Veolia UK and Pick n Pay.
Examine the role of the CIO in a post-COVID-19 world, AI and machine learning, and the importance of adaptable architecture. We also have interviews with Thyssenkrupp Steel and PGA European Tour.