smarterCFO magazine
Welcome to our first edition of smarterCFO, the magazine for CFOs and finance leaders in EMEA. For our first edition we're focusing on digital transformation for the finance function and the key role it plays in achieving success now and in the future.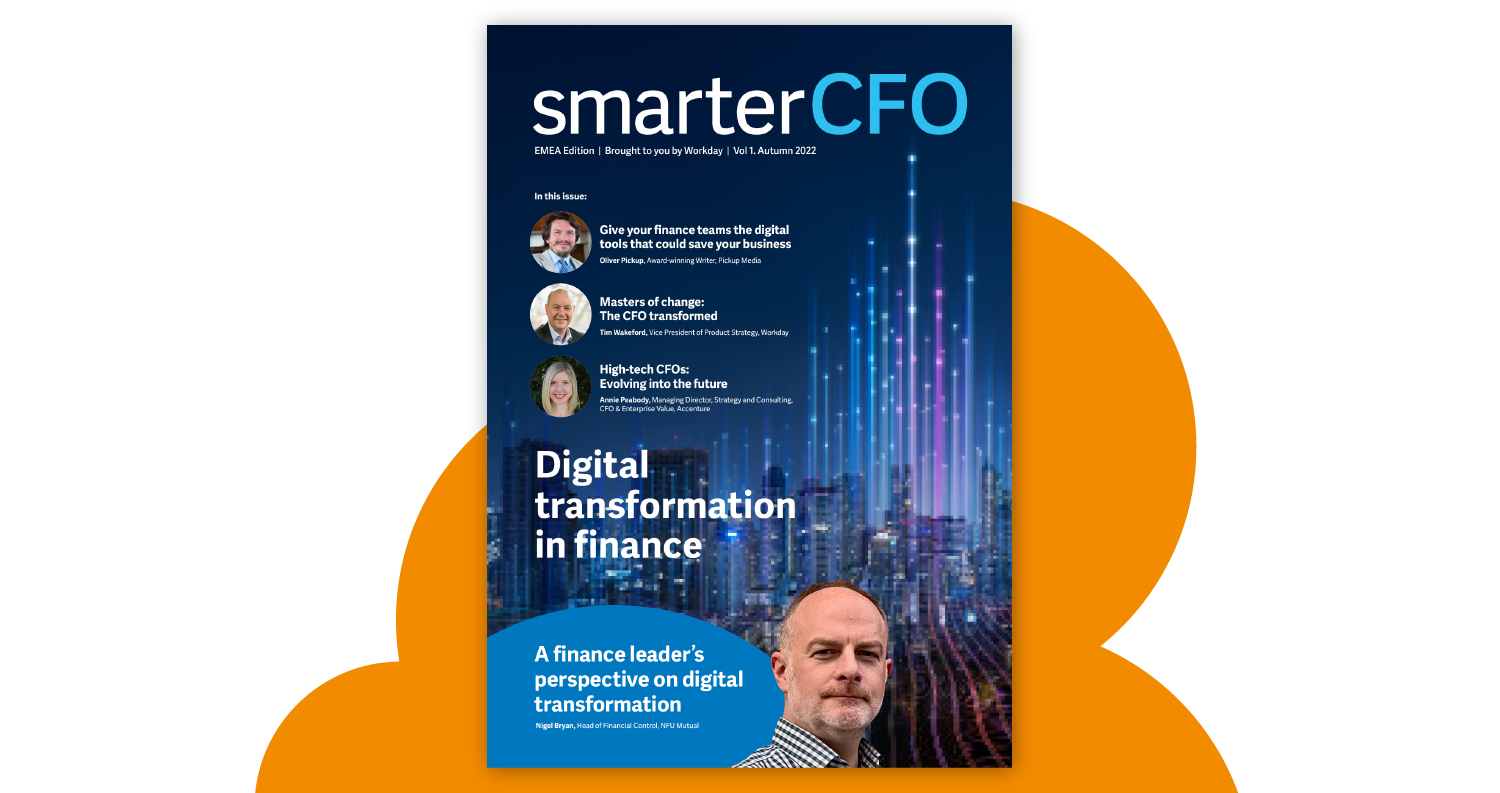 Top stories in this issue
Our first edition focuses on digital transformation for finance. Unsure of your next move or how to elevate finance from business partner to value partner? We've got you covered. Read on for the latest finance news for leaders.
Here are our top stories:
Do you have the digital tools to save your business in a VUCA world?
Discover the digital tools your organisation needs to survive and thrive in a volatile, ever-changing environment with Award-winning Writer at Pickup Media, Oliver Pickup.
Inside view: A finance leader's perspective on digital transformation
See how NFU Mutual navigates transformation and why the partnership between CFO and IT is key with Nigel Bryan, Head of Financial Control at NFU Mutual. 
Masters of change: The CFO transformed
Explore the changing role of the CFO and how finance can become a value partner with Tim Wakeford, Vice President of Product Strategy at Workday.