smarterCFO magazine
Welcome to the second issue of smarterCFO, the magazine for finance leaders in EMEA. In this edition, we examine how CFOs are responding to a changing world and restoring certainty to their organisations for a more prosperous future.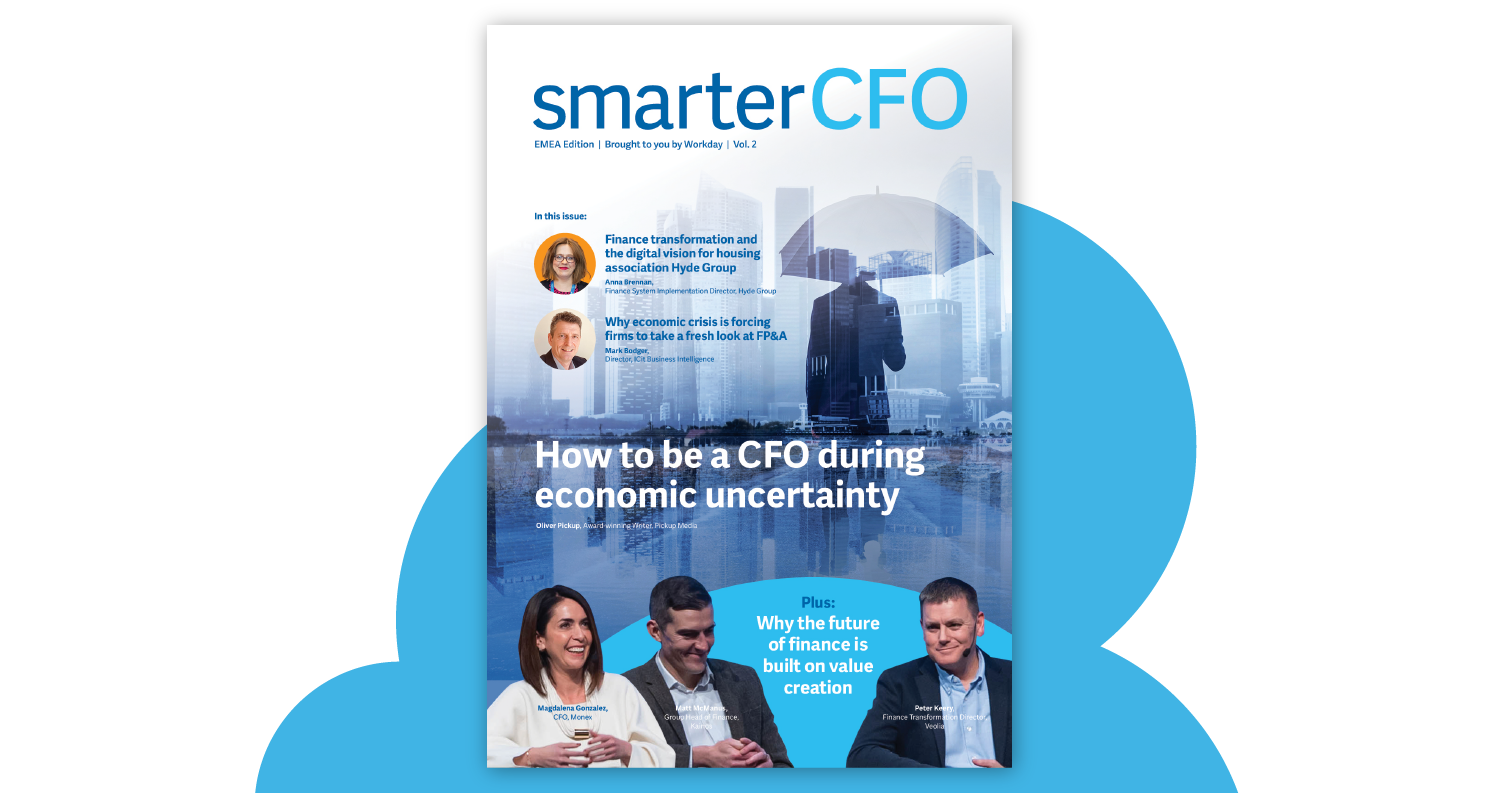 Top stories in this issue
How can you drive strategy and innovation in a changing climate? Can technology help you take on the role of value creator? And how can you improve organisational agility from the finance seat? Get all the answers to these questions and more.
Here are the top stories:
How to be a CFO during economic uncertainty
Award-winning journalist Oliver Pickup asks how next-gen CFOs can drive strategy and innovation during economically uncertain times.
Why economic crisis is forcing firms to take a fresh look at FP&A
Mark Bodger, Director at ICit Business Intelligence, explores why firms need data-driven insight they can trust to make the right strategic decision.
Why the future of finance is built on value creation
We take a look back at Workday Rising EMEA and a customer panel session that explored why the finance function needs to step up from the role of mere business partner to become a value creation partner.
Previous issues
Did you miss a previous issue of smarterCFO? You can find them all below. Catch up on the insights below.
In our launch issue, we focused on digital transformation for the finance function and the key role it plays in achieving success – now and in the future.