Strengthen project oversight. Maintain budget control.
As market complexities increase, so do statements of work (SOW). Workday VNDLY Statement of Work is an agile solution for simplifying complex project needs—from resourcing requirements to budget oversight.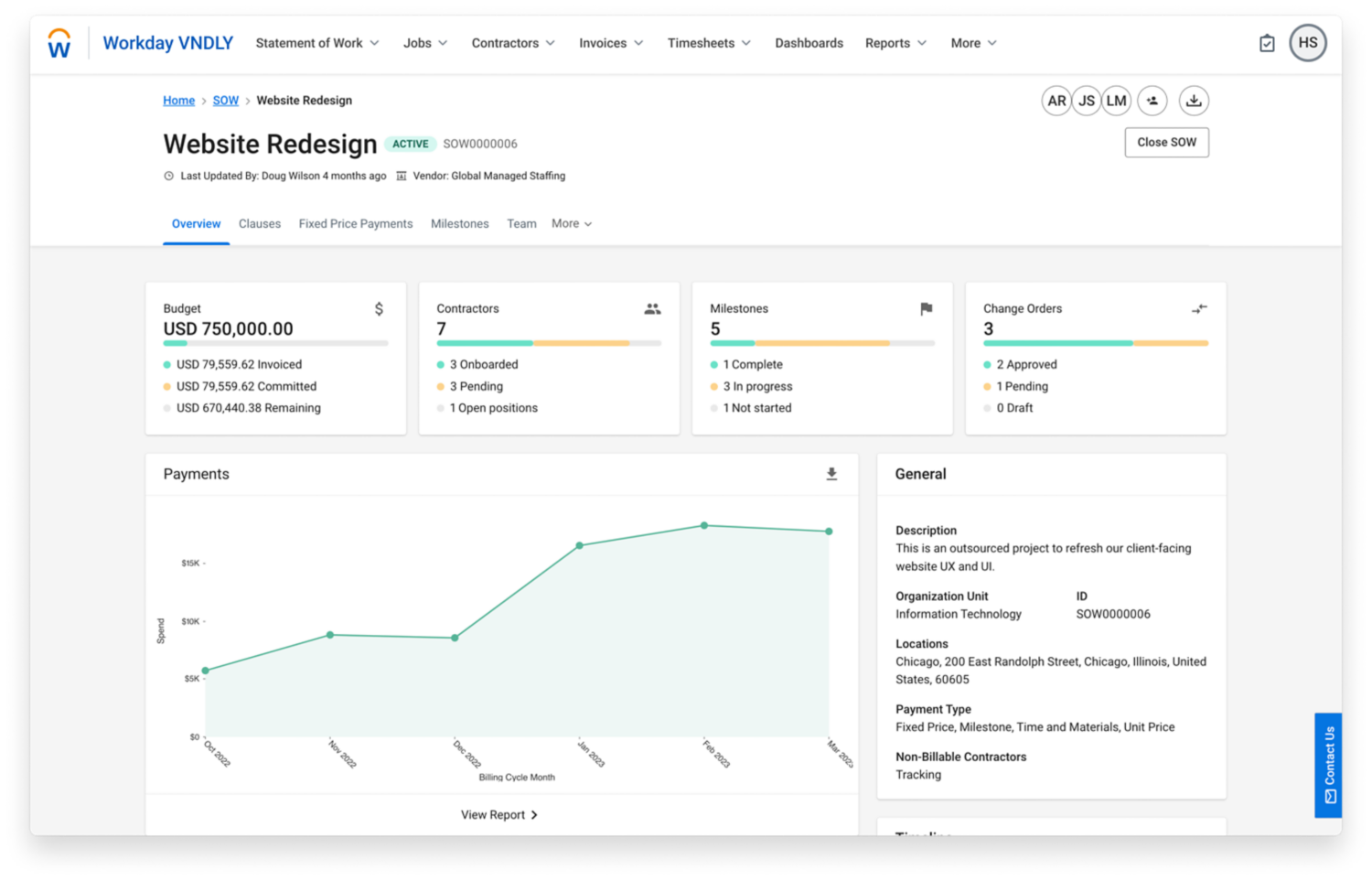 Navigate competing priorities and projects.
Our leading vendor management software empowers you to manage complex projects in a single solution, providing an effective way to map and manage all SOW requirements, including getting the right contingent labor in place to ensure project success.
KEY CAPABILITIES
Contract management and negotiation

Milestone creation and tracking

Multipayment-type support
Scale SOW planning and take control of deliverables.
To succeed in today's global economy, you need to be able to effectively juggle varying project needs across teams and borders. That's where Workday VNDLY Statement of Work comes in.
Simplify planning.
Easily track projects against key areas, such as project milestones, completion status, and payments made, as well as pending and past project modifications.
Increase control.
Build process controls, manage change orders, and facilitate contract negotiations—all within our highly secure environment.
Enhance oversight.
Mitigate risk, meet deadlines, uncover cost savings, and eliminate rogue spending through complete SOW oversight.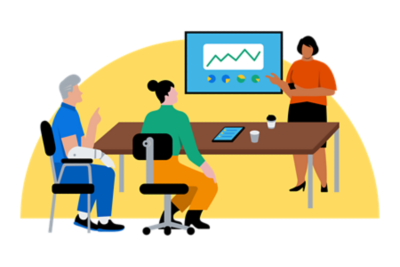 Discover a simpler way to manage complex projects.
Adhere to project budgets.
Remain on track with project spend through complete visibility into overall available budget, committed spend, and invoiced amount.
Optimize the contracting process.
Save time with the ability to include and lock legal language in contracts.
Simplify the negotiation process by opening up contracts for redlining and comments directly in Workday VNDLY.
Get everyone on the same page with predefined acceptance criteria based on work required.
Effectively manage change orders.
Capitalize on the ability to request, review, and approve change orders in Workday VNDLY.
Save time on change order reviews.
Consolidate the review process with simple indicators that highlight requested changes in an easy-to-read format.
Gain clarity into who's where with the ability to drill into the details for each individual assigned to a project.
Keep invoices moving by converting only reviewed and approved spend into invoice line items.
See what Workday VNDLY can do for you.