Insurance companies use planning to navigate change.
Workday Adaptive Planning enables insurance companies to plan, budget and forecast the future so they can pivot and flex as circumstances change.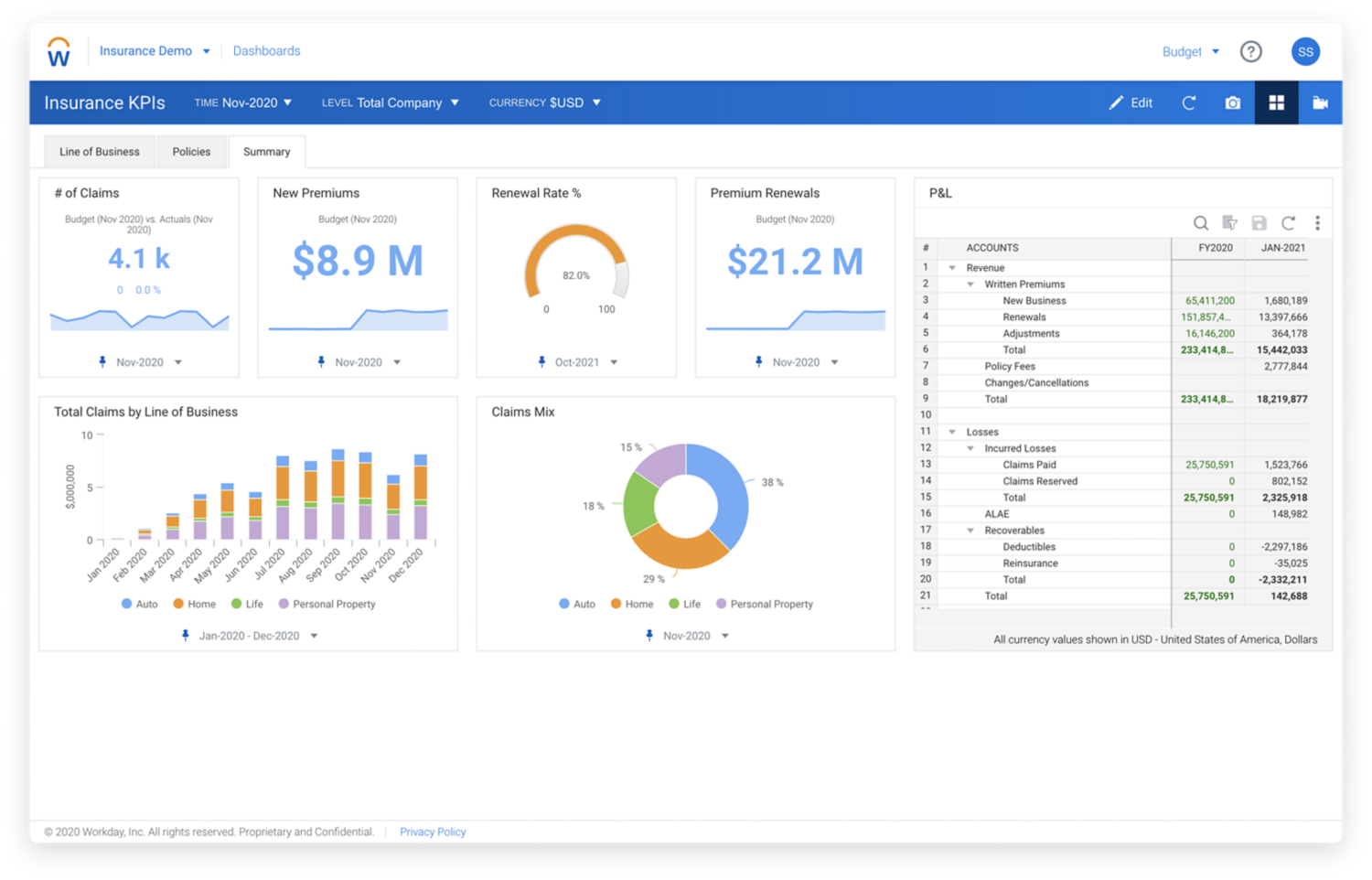 Key use cases.
Explore models built for the insurance industry.
Claims modelling – Forecast cost per claim, time to settlement and frequency across categories (e.g., auto, health, home and life).

Premiums forecasting – Model gross and net written premiums, revenue per policyholder across plans and categories, and across insurance type.
Product and branch profitability – Plan revenues and direct costs by product and branch. Allocate personnel and overhead to analyse expense and loss ratios by segment or location.

Reinsurance rates – Plan reinsurance rates across the portfolio to manage risk.
Enterprise planning resources just for you.
Ready to talk?
Get in touch with us.