Build your business to evolve.
The world is changing fast and it's more critical than ever for the office of the CIO to bolster digital acceleration. Learn how our agile cloud solution can help you respond to change and become a resilient organisation.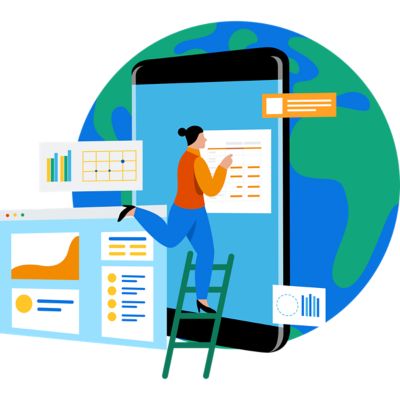 Achieve agility, today and tomorrow.
Success is determined by how you manage change and adopt new technologies as business needs shift. But you also have to ensure that your systems can grow with you over time. Workday provides an agile cloud for finance and HR that's built to evolve.
An adaptable architecture.
Leave operational silos behind with a cloud-based architecture that's designed to deliver value to your organisation – today and into the future.
An agile approach to decision-making.
Give business leaders the organisational agility to speed up decision cycles, with real-time analysis and flexible business processes.

"We considered the Workday purchase to be an investment in our growth. It represented best-in-class technology that would grow with us going forward."
BUSINESS CONTINUITY AT SCALE
Maintain smooth operations.
As the world changes, using a true cloud system for finance, HR and planning isn't a nice-to-have – it's an essential. Workday helps you run smoothly and gives your workforce the systems and data to work from anywhere, no matter the circumstances.
WHAT SETS WORKDAY APART
Commitment of 99.7% availability

Only vendor offering a response-time SLA

Planned, predictable maintenance

Over 200B transactions served
DATA GOVERNANCE AND SECURITY
Act fast on data you can trust.
Your ability to make smart decisions hinges on instant access to accurate data as well as the controls to keep it safe. Workday brings your data and machine learning into an intelligent data foundation, giving you insights that fuel faster action.
Turn reliable data into rapid action.
Give business leaders the ability to securely plan, execute and analyse across the areas that matter most – people and finances.
Put the right safeguards in place.
Keep information safe through contextual data security, continuous data privacy in the cloud and always-on auditing.
INTEGRATION AND EXTENSIBILITY
Expand capabilities across solutions.
To support your organisation's digital acceleration, you need to deploy trusted solutions that enable your workforce to be productive anywhere, any time. Workday gives you the tools to foster seamless communication and integration across your IT solutions.
Focus on moving the business forward.
With update-safe configuration, integration and extensibility capabilities, your business can cultivate agile thinking and continuous innovation.
Simplify connections to third-party systems.
Our solution is flexible enough to handle simple integrations based on imports as well as complex flow-driven integrations such as data transformation.
Build personalised capabilities.
Workday helps you extend core capabilities to solve your unique finance and HR challenges – with the same security model and user experience.

"With Workday, we will have a technology foundation that enables us to be faster, smarter and more efficient in the way we work."
INNOVATION WITH BUSINESS VALUE
Deliver digital innovation.
Machine learning and artificial intelligence are driving business value like never before. We've built intelligent services into the core of Workday that continually learn from each other and improve the entire system.
Engage every employee.
IT leaders have been tasked with building experiences that engage employees. We designed Workday to surface personalised recommendations, leverage natural language and workspaces, and eliminate friction at every turn, so your people can do their best work.
Resources for IT leaders.
Explore how Workday can help you.