Plan for the skills you need today and tomorrow.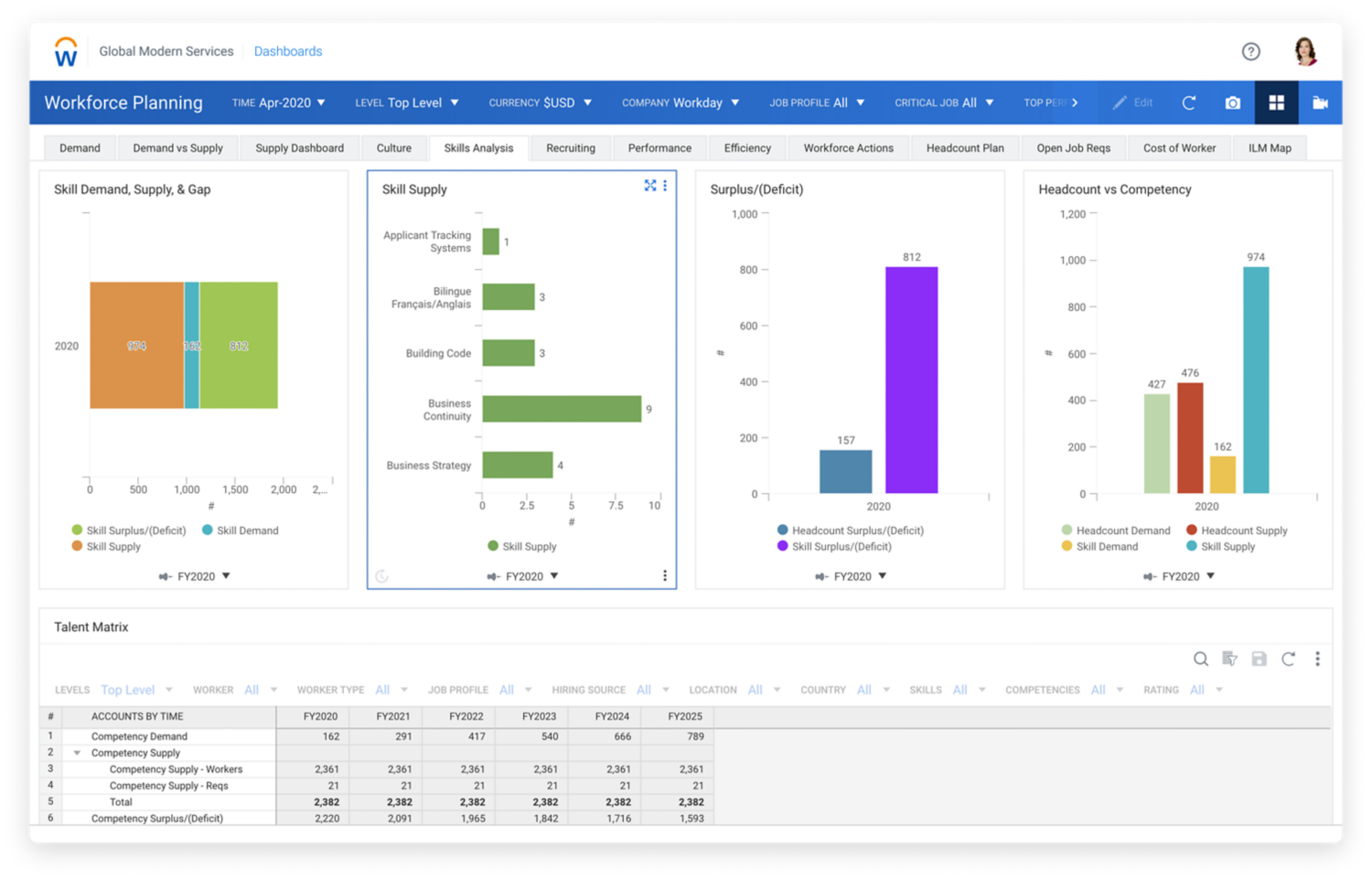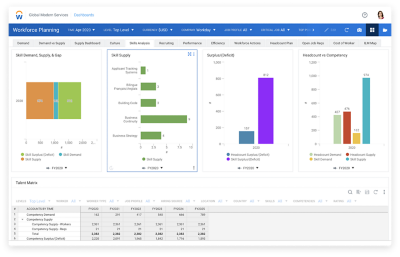 Build workforce plans as agile as your business.
To keep up with business priorities and uncover new opportunities, you need planning that can keep pace. 
That's why Workday Adaptive Planning empowers HR, finance, and business leaders to collaboratively plan—and quickly put those plans into action.
KEY CAPABILITIES
Strategic workforce planning

Head-count planning

Compensation planning

Skills planning

Talent planning

Talent acquisition planning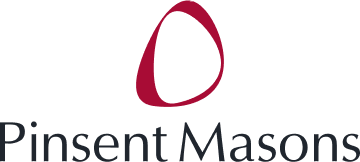 "As we see our business scaling around the world, I see our workforce planning environment scaling along with it."
Plan for what's next with deep insight.
Planning your workforce takes a lot of data—and an understanding of what the data means. We help you make sense of it all to uncover rich, actionable insights.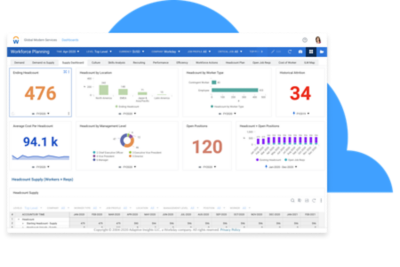 Know your workforce, inside and out.
Take stock of transfers, planned hires, skills, attrition, part-time versus full-time, contingent workers, and more.
Pinpoint and address workforce hotspots.
Identify areas for opportunity or uncover concerning trends before they grow into larger issues.
Drill down to metrics that matter.
Monitor and analyze costs, see unfilled positions, and break down your workforce geographically—all using easy-to-use dashboards.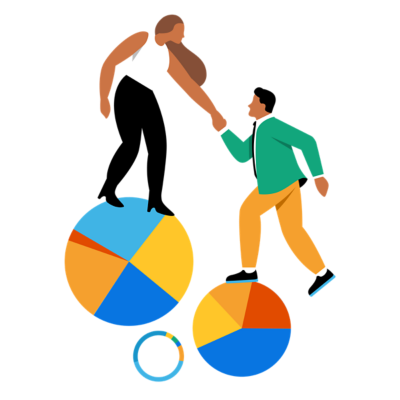 Model all kinds of workforce scenarios.
Model virtually anything by department, cost center, level, location, position, skills, and more—and map it to how you run your business.
You can also compare multiple scenarios in real time to forecast what could happen next, predict impact, and choose the best plan from there.

Reduced staffing forecast variances from 20 percent to 2 percent.
Make the right hiring decisions—together.
Give your team current and forecasted data as well as metrics for recruiting, training, transfers, and attrition.
Model and share what-if scenarios to plan whether to build, borrow, or buy the talent you need.
Sync your workforce and financial plans, see real-time impact of updates, and work together to adjust variances.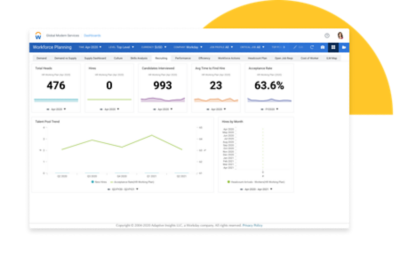 Put your plans into motion.
Got your plans where you want them? Now see them through. Simply publish your approved positions in Workday HCM for your recruiting team to initiate their candidate search. Then monitor how the team is executing against the hiring plan and adjust as needed.
Enterprise planning resources just for you.
Get to know Workday Adaptive Planning.
Ready to talk?
Get in touch.