Organizational changes at the speed of business.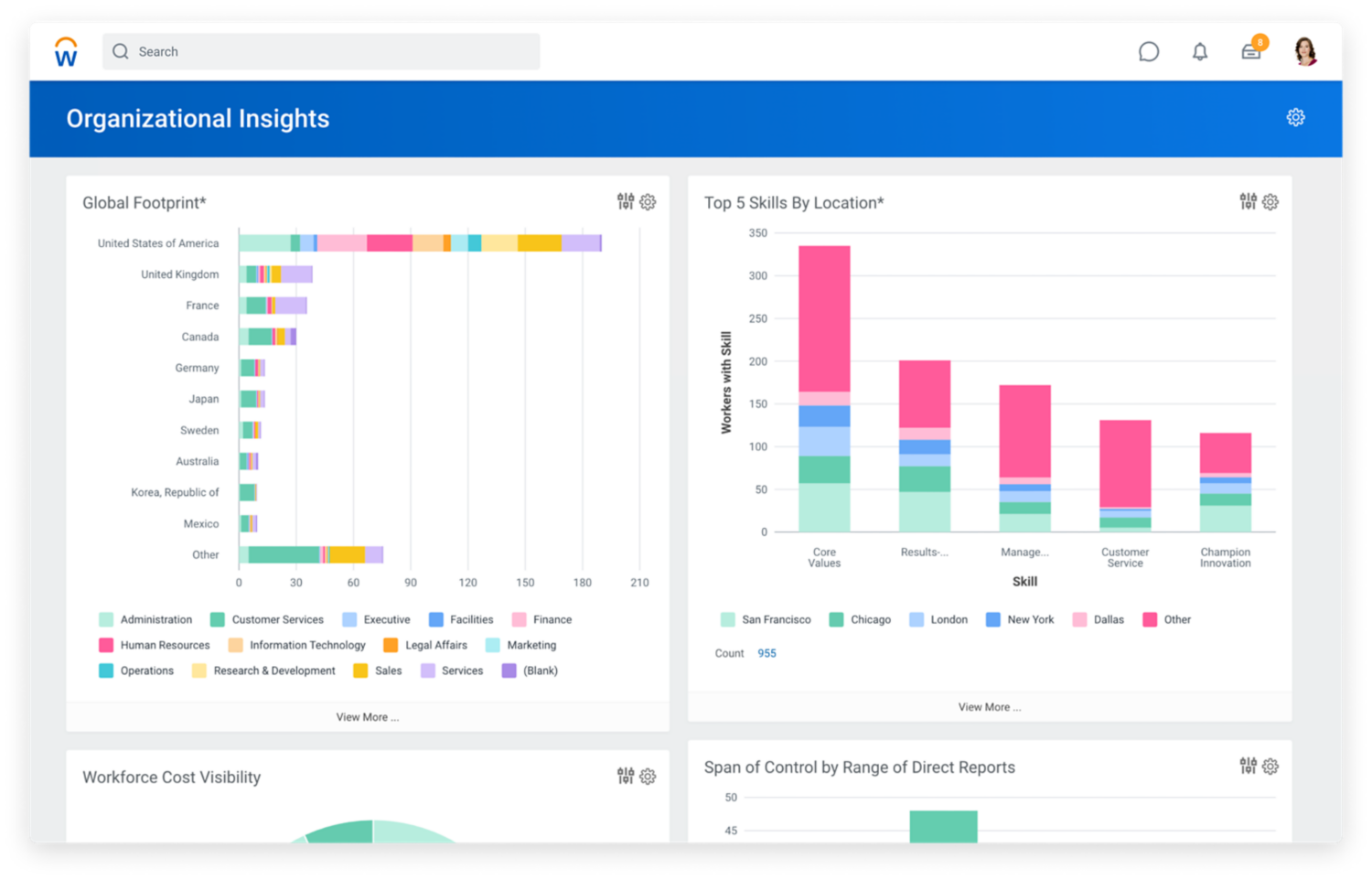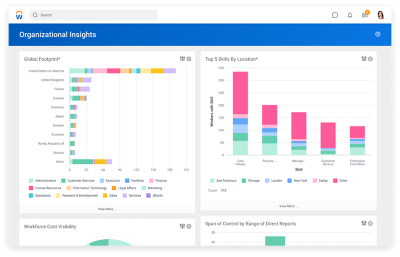 Structure your business for change.
Today, change happens fast. With organization management in Workday, you can model business changes, act on data-driven insights, and adjust to evolving market conditions. 
We combine org modeling with the seamless ability to execute, empowering your organization to stay agile in the face of change.
KEY CAPABILITIES
Flexible and custom org structures

Reorganization modeling and execution

Drag-and-drop interface

Mass action to execute change

Collaborative, secure environment

"We looked at Workday as part of a bigger puzzle so that it would effectively support our future acquisition initiatives."

As dynamic as your business.

Our flexible organization management capabilities empower you to manage all kinds of organization types, model reorgs, and complete M&A at the speed business demands.

Designed for flexibility.
Quickly build organizational structures that reflect how you do business and view them as dynamic org charts.

Built for insight.
Run reports for any organization type, explore key metrics in the context of your org chart, then adjust based on what you see.

Intuitive and easy to use.

Model potential changes with a straightforward, drag-and-drop interface, see how metrics change with each scenario, then use mass action to execute all your changes in one fell swoop.

75% reduction in time to execute an organizational change.

Custom structures unique to you.

Workday gives you the ability to manage traditional, hierarchical, and collaborative organizations alike. But if you need more options, we enable you to create custom organizations that work for your business. Structures you can customize include:

Organization charts that empower action.

Make more informed decisions.

Understand what your organization looked like last year, what it looks like today, and how it could look a year from now. Then use the insights to make better decisions for your business.

Preview each worker profile to know more about them, then take action—from giving feedback to promoting your people.

Enable security with every change.

Our single security model means that security adapts with the changes you make. So everyone gets the right access to see what they need to see.

"At a meeting, our president held up his phone and shared that he uses Workday to see organization charts and understand employees better."

See how we get
you live fast.

Ready to talk?
Get in touch.