Time tracking management that unlocks productivity.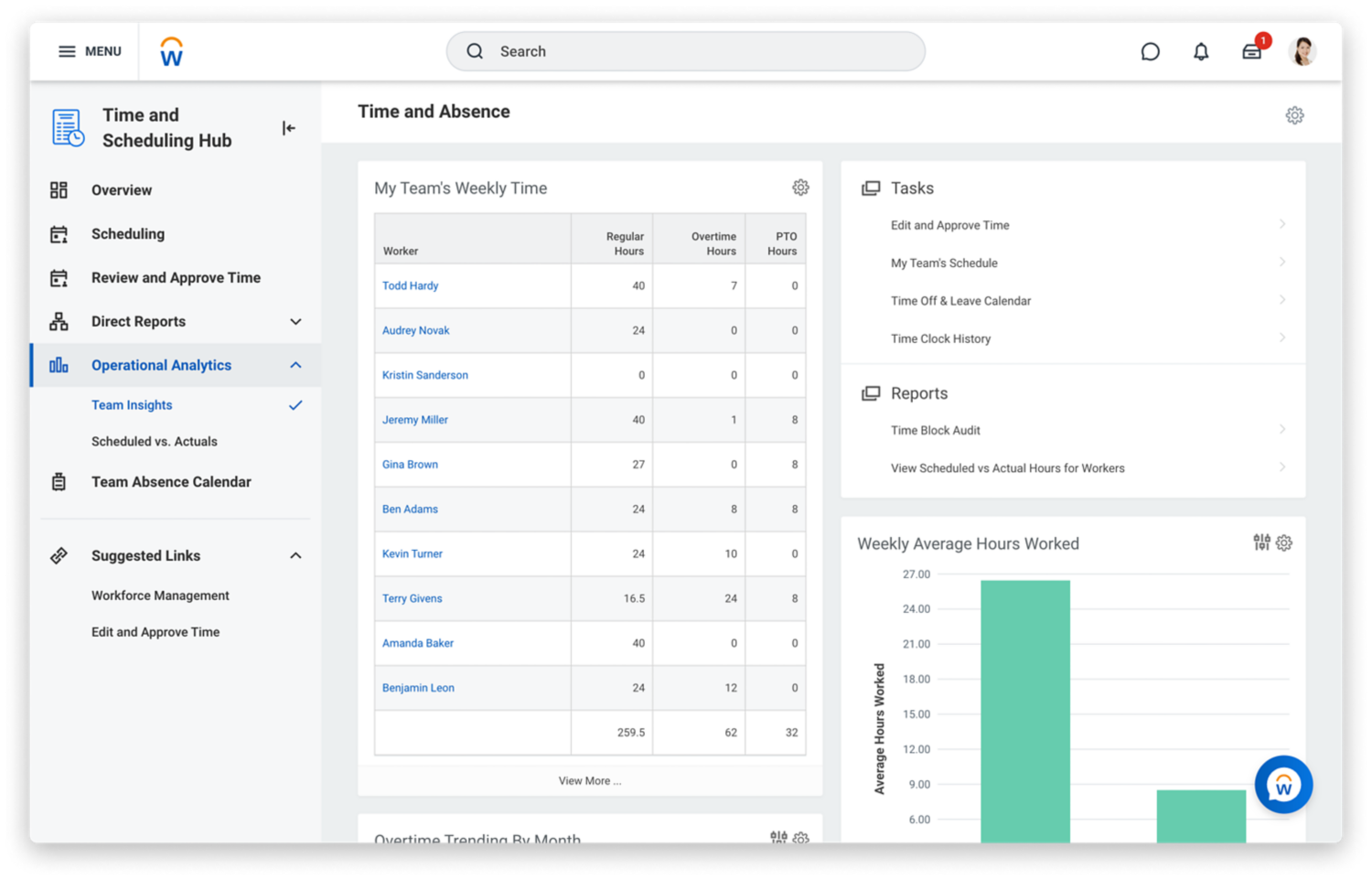 Unify all of your time tracking actions.
Time tracking, absence, scheduling, HCM, and payroll—with everything together, you gain a unified source of data and actions. You can reduce labor costs, increase productivity, promote worker well-being, and confidently manage compliance risks.
KEY CAPABILITIES
Global labor cost reporting

Mobile check-in/out with geofencing

Always-on, configurable auditing

Real-time calculations and validations

Automated mass approvals, editing, and exceptions

Time and absence compliance rules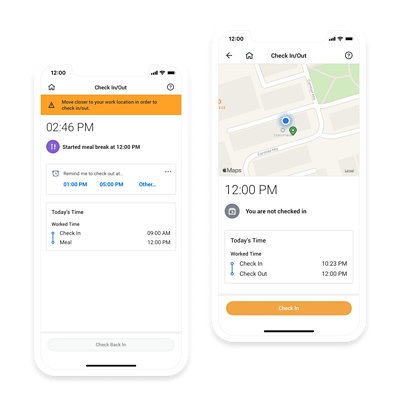 Accurate time sheets and easy check-in.
Mobile time tracking in Workday comes with geofencing. Your workers can get a reminder to check in and out as they enter and exit the jobsite—and managers don't have to spend time monitoring mobile employees.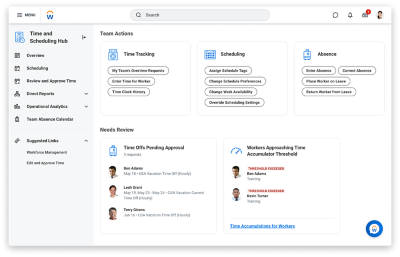 Dashboards that empower managers.
With an all-in-one dashboard, frontline managers and admins can oversee critical labor and productivity tasks. It's easier than ever to monitor their teams' daily trends and quickly act on time and absence issues.

"Workday gives managers more insight into their teams to make better decisions and to plan ahead."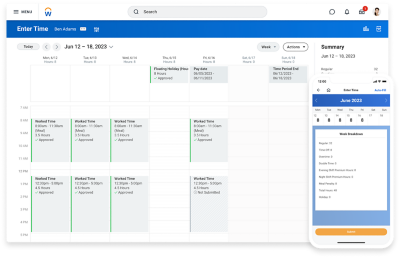 Give workers the tools that work for them.
To function at their best, your people need a system that delivers all the functions they need. With Workday, you can provide exactly that.
Voice-activated time-off requests.
Full view of schedules, time balances, and pay.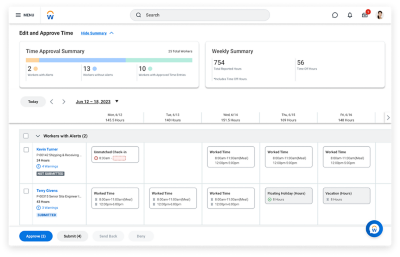 Manage large groups with efficiency.
With time editing and approvals, managers can efficiently add, correct, submit, and approve time for a large group of workers. In addition, validation alerts can be resolved all on one page for an enhanced manager experience.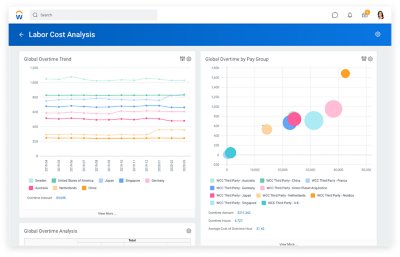 Understand global labor costs at a glance.
See what's happening with your global workforce and make more accurate workforce plans. With Workday, you can analyze global labor trends and dig into root causes—all in a single view.

"Workday understood the tremendous value of simplifying time and attendance tracking for our global managers."
See how we get
you live fast.
Ready to talk?
Get in touch.