Understand engagement. Boost productivity.
Our continuous listening platform gives you the real-time insight you need to take action to engage and empower your teams.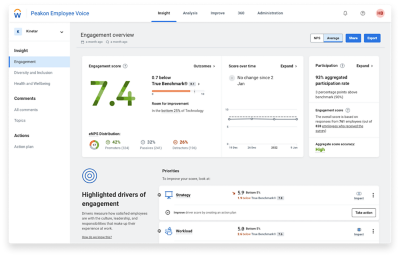 A new way to listen and engage.
Check out the report to get to the heart of employee engagement with conversations that matter.
Our customers and teams achieve amazing results.
See how we get
you live fast.
Ready to capture the hearts and minds of your people?