WORKFORCE PLANNING SOFTWARE
Help your workforce flex with the future.
With Workday Adaptive Planning, you can bring HR, finance and operations together to create workforce plans that keep pace with change.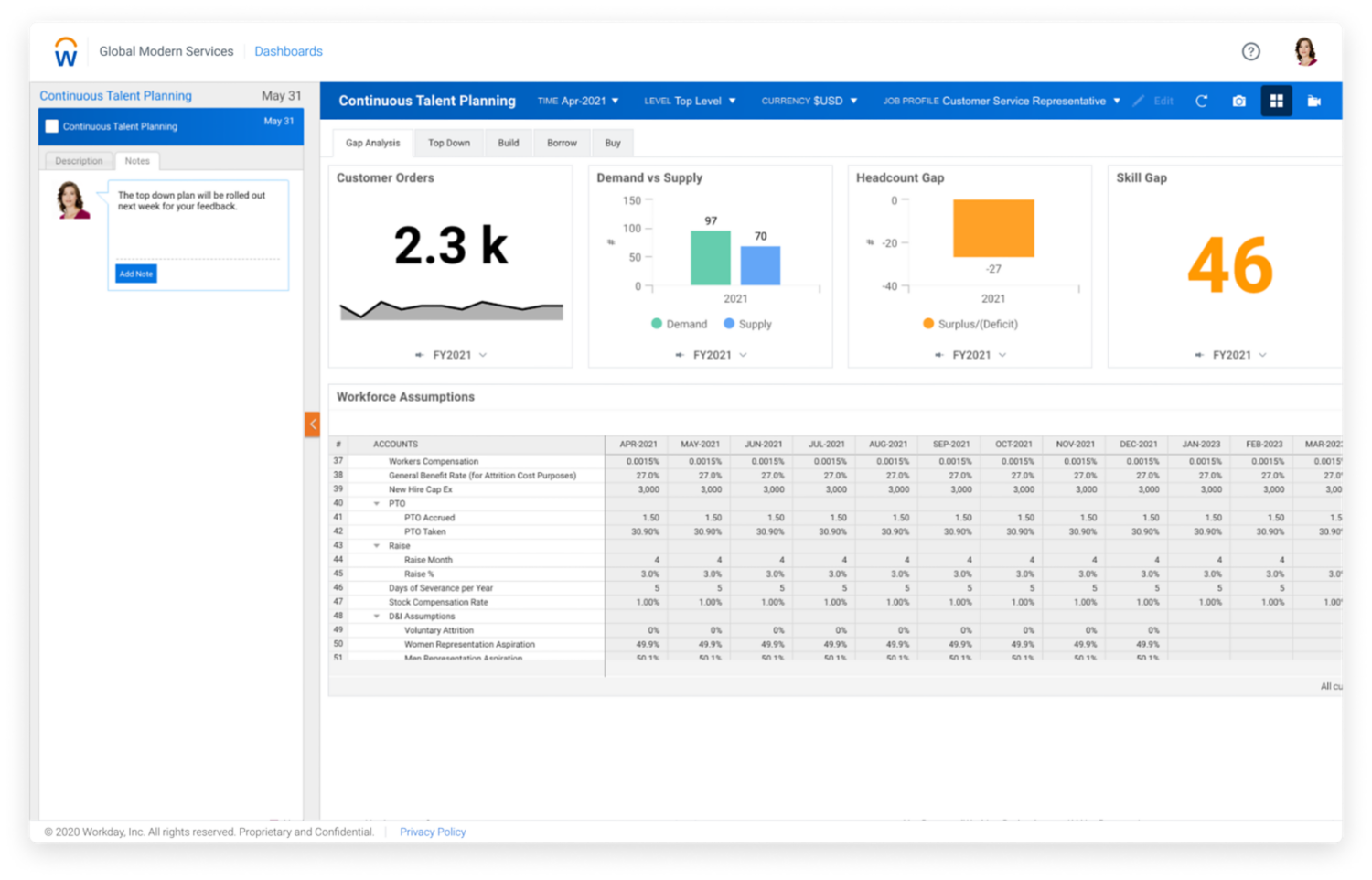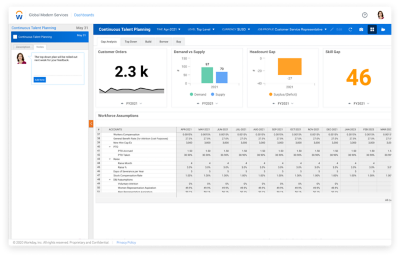 The world's leading companies trust Workday.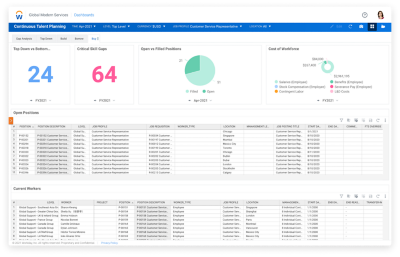 Workforce planning that supports all you do.
Model your workforce dynamics.
Model hiring, transfers and retention plans with driver-based assumptions and see the cost impact instantly. Factor in global or local business drivers that can affect your staffing plans.
Align your workforce plans with your business goals.
Identify how best to attract, hire and retain top talent. You can also see how to close skills gaps across business units and functions. Then collaborate to turn your workforce plans into actions.
Keep a pulse on your talent needs.
Monitor costs, view open positions and analyse your workforce by any number of dimensions – then quickly course-correct as business conditions change.
Easily link workforce plans to financial models with up-to-date headcount plans and related costs. So you can keep your hiring plans on target and on budget.
Workforce capacity planning.
Optimise your people resources to meet current business demand by allocating the right people at the right time across operating units and projects.
Model skills capacity by location, ramp time, cost of workforce and more. Then compare multiple what-if scenarios to pinpoint the best mix of talent.
Strategic workforce planning.
People are your greatest strategic asset. Match your future workforce composition to your strategic goals and business initiatives with integrated workforce planning.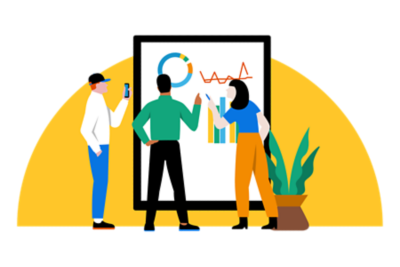 See what Workday Adaptive Planning can do for your business.
Workday streamlines workforce planning so you can model, forecast and budget your workforce all from the same unified data core. Our platform is designed to deliver actionable insights that can help you make better decisions, meet your business goals and build smarter plans more efficiently.
70%
shorter planning cycle times.*
50%
improvement in productivity.*
*Based on average results from Workday Adaptive Planning users.

"The introduction of Workday (...) is helping to drive greater consistency and much smarter ways of working. It is certainly helping us to flex and adapt at short notice to meet constantly changing circumstances and priorities"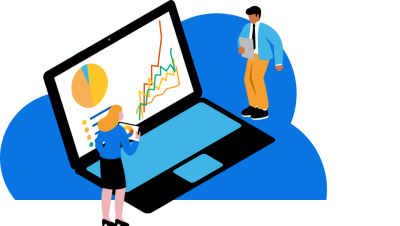 Workday Adaptive Planning makes planning better.
Only a true cloud solution such as Workday Adaptive Planning delivers the speed and agility to keep up with the pace of change.
Total scalability

Flexibility to pivot

Unmatched ease of use

Rapid time-to-value

Integrates with any HR system
What is workforce planning?
Workforce planning is how organisations collaborate to plan the deployment, development, retention and hiring of their workforce so they can meet operational and strategic goals. Driven by HR analytics for insights into hiring, retention, team performance, engagement and other key workforce trends, the effectiveness of an organisation's workforce planning efforts to improve key HR metrics while aligning talent supply to demand is key to success in the marketplace. 
Why use Workforce planning software?
For most companies, having the right tools for successful workforce planning is still a work in progress. Chances are, you're stuck with complex and clunky legacy software. Or you've settled for an error-prone spreadsheet process that is driven by multiple emails or Slack messages and leaves you hopelessly unable to keep pace with your rapidly changing business. But now there's a better way.
How does Workday Adaptive Planning support enterprise workforce planning?
Bringing your planning, execution and analysis needs into a single, seamless cycle drives our vision for workforce planning. Workday Adaptive Planning, HR Analytics and HCM enable you to align your workforce to your business. Identify your organisation's talent needs, talent gaps and scenario plan how best to fill them. Then, publish your approved hiring plans for automated rendering in HCM by your recruiting teams to kick off the hiring process – no more errors, unaccounted for requisitions or having to chase down associated budgets. 
What tools does Workday Adaptive Planning include for workforce planning?
Leverage our patented Elastic Hypercube Technology to take advantage of powerful multidimensional modelling, collaborative scenario planning, and workflows to help your organisation accelerate workforce plans and decisions for any business environment. Workday Adaptive Planning can address a wide variety of use cases to handle the needs of any workforce size and organisational complexity. Top use cases include headcount and cost planning, workforce capacity planning, strategic planning and talent planning.
What are the key principles of workforce planning?
Powerful modelling and scenario planning. Create a view of your workforce with a multi-dimensional modelling engine and compare against other scenarios 
Company-wide collaboration. Collaborate among key stakeholders with shared views and planning process workflows.
Continuous planning. Gain business agility by accelerating the plan-execute-analyse cycle
From insights to better, faster workforce plans and decisions – Workday Adaptive Planning delivers.

Enterprise planning resources just for you.
See how continuous planning works.
Try Workday Adaptive Planning.