Guide your organisation to better health.
How can you reduce the risk that comes with the clinician burnout and supply chain disruption facing healthcare today? With Workday, you gain the real-time insights and analytics needed to increase retention, boost supply chain resilience and deliver quality care.
Leading healthcare organisations trust Workday to drive the future of health.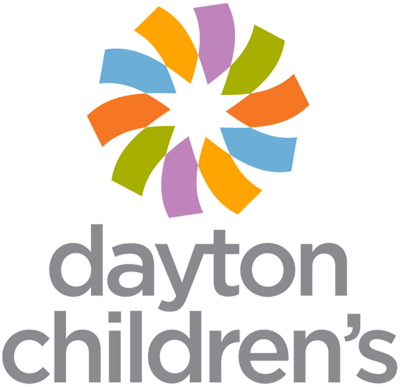 Fund the mission of care.
See how automated processes, improved spend control and unified data deliver efficiency and bottom-line savings for healthcare organisations.
Boost supply chain resilience.
Workday helps healthcare organisations engage suppliers and improve demand planning so they can better manage risk and boost resilience.
Hire and empower clinical talent.
An intuitive experience and automated workflows eliminate recruiting bottlenecks. The result? Faster time-to-fill and a more engaged clinical staff.
Drive meaningful outcomes.
Discover how Workday helped a leading children's hospital empower its workforce and create a culture of collaboration and efficiency.
Finance

Supply Chain

HR

IT
HOW WE HELP YOU GET THERE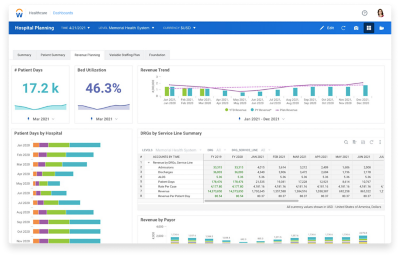 Automated finance processes.
With intelligent automation, you can reduce time to close, flag anomalies, and spend less time on transactions and more time moving your healthcare organisation forward.
Real-time data and performance monitoring.
Get a complete picture of your financial, people and supply chain data. Then monitor your real-time performance and drill into details to make better, faster decisions.
Continuous planning and modelling.
To keep up with whatever comes your way, healthcare organisations need to plan continuously and prepare for all possibilities. Workday allows you to do just that.
HOW WE HELP YOU GET THERE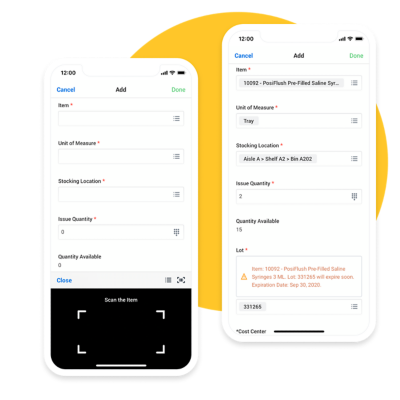 Streamlined supplier management.
Workday helps healthcare organisations simplify supplier onboarding and contract management, leading to improved supplier relationships and opportunities for savings.
Mobile inventory workflows.
Getting supplies to patients and procedures with speed and accuracy is key. With mobile workflows, you can better manage inventory, improve service and support quality care.
High-performing procurement.
Supply chain teams are under a lot of pressure to find savings. See how Workday helps healthcare organisations transform their entire procure-to-pay process and work more efficiently.
HOW WE HELP YOU GET THERE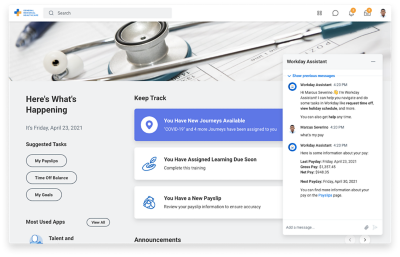 Accelerated hiring and onboarding.
Reduce the time it takes to get new clinicians onto the schedule and provide excellent care. With Workday, it's fast to recruit, onboard and get metrics on clinical talent.
Self-service HR and analytics.
Empower staff to manage HR tasks and make data-driven decisions. Workday helps your employees get what they need from any device with service delivery that's convenient and efficient.
A personalised employee experience.
Help your clinicians feel supported and engaged by providing easy access to help and personalised journeys that guide them through the moments that matter.
HOW WE HELP YOU GET THERE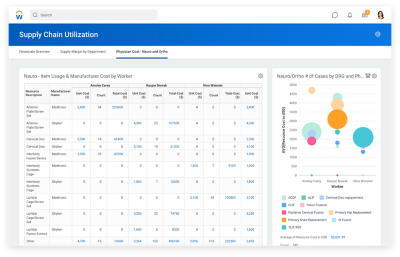 A unified data core.
Blend data from clinical and operational systems with data in Workday, allowing you to analyse trends, visualise results and drive more informed decision-making.
Fewer systems. More speed.
When you consolidate systems, you gain speed. Find out how one healthcare organisation uses one system for HR, payroll and performance management to deliver faster time to value.
Built to evolve with you.
With applications that look and act like consumer technology and the flexibility to support a remote workforce, Workday provides an experience that exceeds expectations.

The future of the healthcare supply chain is in the cloud. Learn how Workday can help.
We lead the industry with a 97% customer satisfaction rating. And here are a few reasons why.
Healthcare insights and trends.
See how we put our customers at the centre.
Ready to talk?
Get in touch.