Why Workday Strategic Sourcing
First we made it powerful. Then we made it easy.
Discover the streamlined sourcing platform with proven ROI.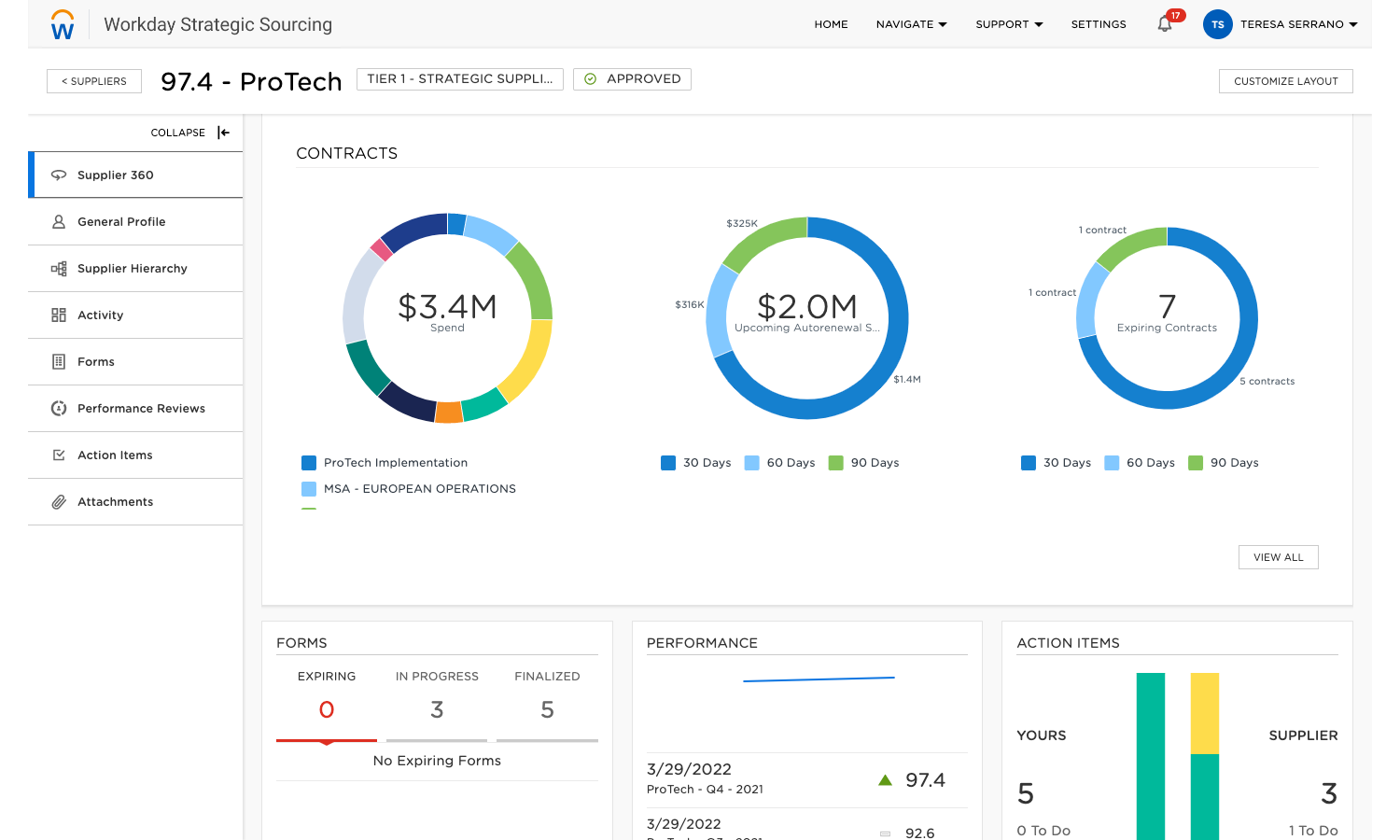 Our customers achieve amazing results.
The numbers below are based on a survey of over 100 customers.
99%
achieve ROI within 1 year
98%
report efficiencies and time savings
92%
recognize collaboration benefits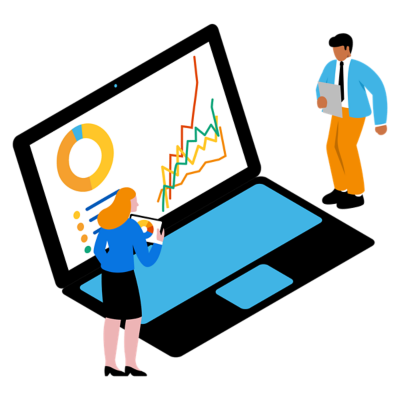 A quicker way to ROI.
With speedy implementation and smart savings tools, our customers see ROI right away.
Ramp up easily.
We've made implementation so simple, companies typically deploy in fewer than four weeks. 
Analyze value.
Qualitative and quantitative measurements allow you to evaluate requests with stakeholders against outcomes and cost. 
Negotiate smarter.
Side-by-side comparisons of supplier bids let you calculate savings based on the best possible business outcomes within your supply base. 
Leverage benchmarks.
Use actionable data based on current market trends to provide real-time feedback to suppliers so they can improve bids.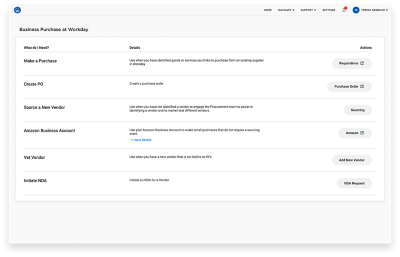 Simpler interface, higher adoption.
Workday Strategic Sourcing was purpose-built with detailed input from hundreds of sourcing professionals to ensure adoption so it's easier to collaborate, maintain a single source of truth, and map actual spend to profitability goals.
Intuitive, streamlined intake.
Workday Strategic Sourcing makes the sourcing team a true strategic partner by connecting it to the rest of the business with a single intuitive platform. Simple, standardized intake captures essential project details while saving time and enforcing compliance.
Concierge experience.
Our sourcing platform streamlines the purchasing process by automatically guiding requesters to the appropriate action and directing each project request to the right owner, while keeping the lines of business informed of progress.
Works with any enterprise application.
You can use Workday Strategic Sourcing with any ERP, P2P, or analytics application—and it works seamlessly as a standalone so you don't need the full suite of Workday products.

"We achieved $4.2 million in savings in our first six months, facilitated by Workday Strategic Sourcing."
—Chief Supply Chain Officer
Workday Strategic Sourcing FAQ.
Can I get Workday Strategic Sourcing without other Workday products?
Absolutely. You can get Workday Strategic Sourcing whether you have another Workday application or not. Our software works with any ERP, P2P, or analytics application.
What size organization and industry are a best fit for Workday Strategic Sourcing?
Workday Strategic Sourcing is designed to support any size organization. We have customers of all sizes from all industries around the world.
Did Workday acquire Scout RFP?
Workday acquired Scout RFP, a best-in-class strategic sourcing and supplier engagement offering, in December of 2019. The acquisition enabled Workday to transform procurement and deliver better business outcomes, including cost containment, greater risk reduction, and maximized engagement across key stakeholders.
How quickly can Workday Strategic Sourcing be deployed?
Workday Strategic Sourcing is fast to deploy with rapid return on investment. While it depends on your needs, deployment typically averages three to four weeks. 
What does the Workday Strategic Sourcing solution include?
Workday Strategic Sourcing was purpose-built to simplify the source-to-contract process. It can be deployed in a modular fashion, so you can begin at any point in the process, whether you want to start with e-sourcing or buy-side contracts, or prefer to implement all elements at once. When you're ready, it's easy to expand into the broader Workday procure-to-pay offering to streamline your entire source-to-pay business process.
Ready to optimize your supplier contracts?