A whole new way to listen to employee feedback.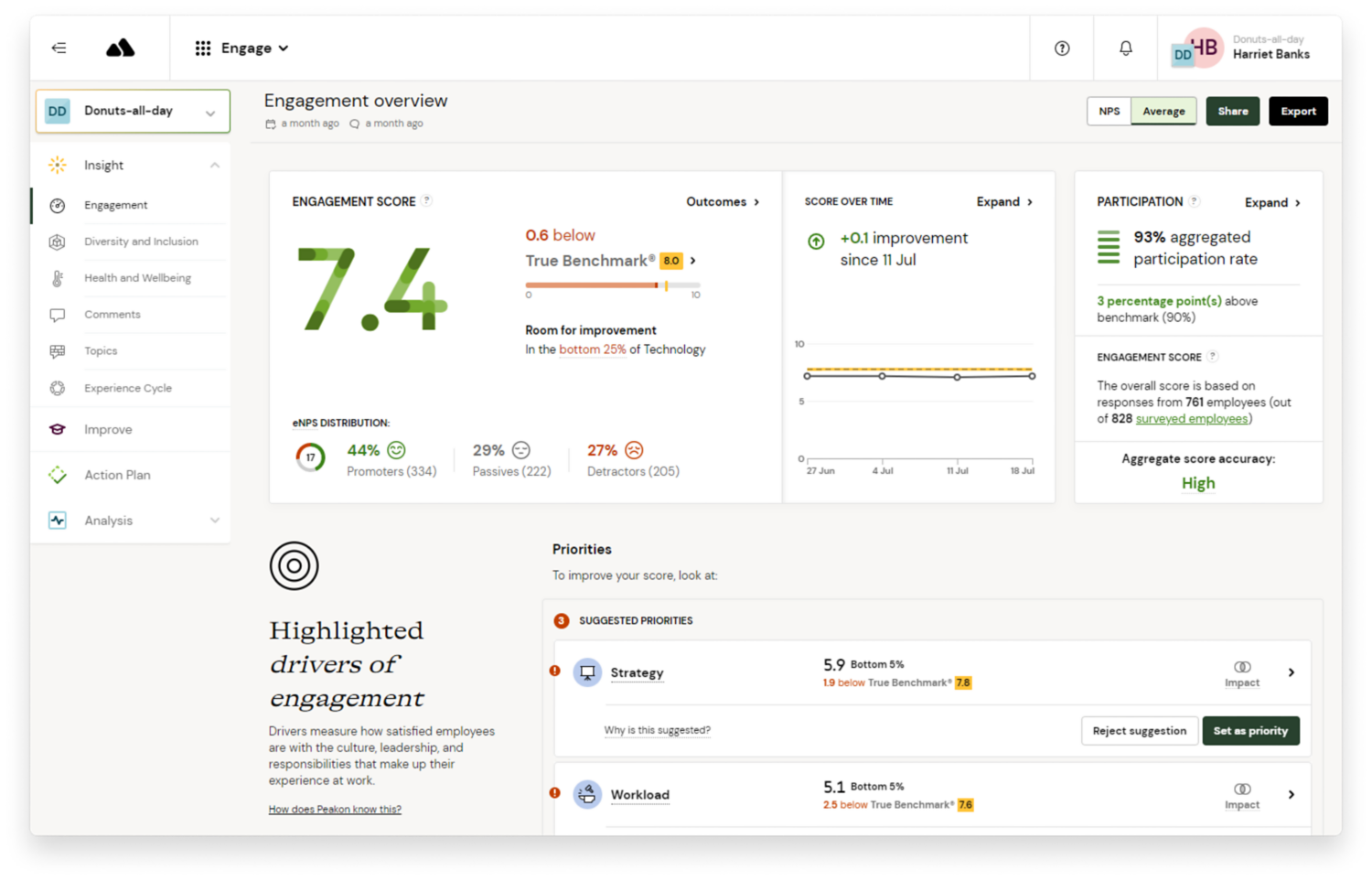 Amplify the voice of the employee.
Employees do their best work when they feel heard and valued. With Workday and Peakon, you can do more than just listen. You can truly understand your people—their skills, performance motivations, and sentiments—and capture feedback to improve everyone's experience.
KEY CAPABILITIES
Employee engagement insights

Diversity, inclusion, and belonging measurement

Health and well-being metrics

Back-to-workplace readiness

Confidential employee-manager conversations

Attrition prediction

Continuous industry benchmarks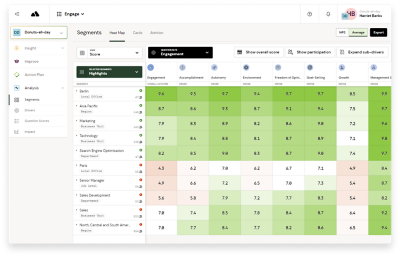 Harness the power of intelligent listening.
How do your employees really feel? With machine learning and advanced natural language processing, you can truly listen to your people and uncover deeper insights.
Measure sentiment in real time.
Get real-time feedback on your most pressing imperatives, including employee experience, development, reskilling, health and well-being, and belonging and diversity.
Listen closer to act faster.
With a constant pulse on employee sentiment, Workday and Peakon deliver prescriptive recommendations and action plans. All you have to do is put them into place to increase retention and reach your business goals.
Learn why your people feel the way they do.
Seamlessly integrate employee sentiment and demographic workforce data to uncover the "why" behind your people's sentiments.

"I cannot think of a better combination of two best-in-class companies to achieve the perfect intersection of our engagement and human capital management data insights."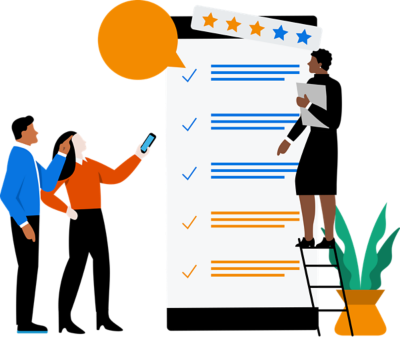 Foster belonging by understanding employee sentiment.
See how your organization is progressing on diversity, inclusion, and equity efforts by listening to your people. Then, identify the right opportunities to drive positive and lasting change.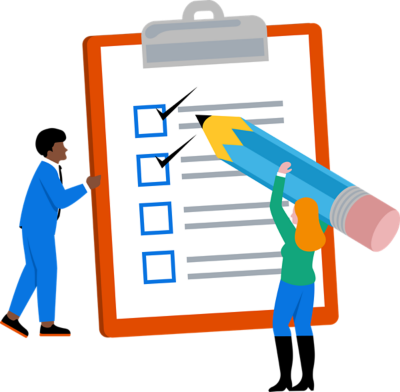 Engage employees and boost productivity.
There's no question about it: the best employee experience puts people first. With intelligent listening, you can champion employee success, increase engagement, and uplift overall performance.
Surface non-intrusive opportunities for feedback.
Enable confidential employee-manager conversations.
Track engagement to core KPIs for better decision-making.
Predict attrition to minimize disruption.
HR resources just for you.
See how we get
you live fast.
Ready to talk?
Get in touch.