To help all families discover the joy of everyday life. That's Target's purpose. And that quest to bring joy is brought to life by an outstanding team of over 400,000 global team members. 
To support that workforce, Target continues to evolve the company's Workday HR system so that team members enjoy quick and easy-to-use digital workflows.

For Target, the value of the Workday Extend platform accelerates app development and simplifies the user experience. Team members access the new functionality within the same Workday UI enabling them to solve unique business needs using Workday Extend.
Target engineers built solutions leveraging open-source technology. However, each custom app has to extract, transform, and in most cases replicate data from Workday. Many of the custom satellite HR applications created had the same user base, underlying data, and security rules as Workday. This process added additional overhead to both up-front delivery and ongoing maintenance.

We have proven we are able to reach and initiate interaction with our entire workforce quickly. We deployed an app to hundreds of thousands of team members in our busiest week with zero performance issues.

Dana Klein, Director of Technology

Developing apps faster with a unified data core.
To alleviate these challenges, streamline app development, and improve the team member user experience, Target saw an opportunity with Workday Extend. The tool enables developers to create native Workday apps that seamlessly leverage the system's core data, so the developer does not create and maintain data silos and security models for each new app.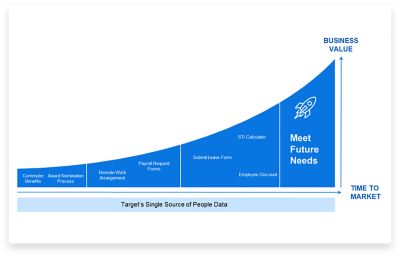 Target solves unique business needs by building native apps using Workday Extend
 "We saw how Workday Extend would be another valuable tool in our engineers' toolkit," says Andy Omann, director of engineering at Target. "The look and feel of the apps are identical to the rest of Workday, which makes it intuitive to use." 
One of the first solutions Target built with Workday Extend was its Commuter Benefits app. Developed for HQ team members in Minneapolis, the app makes it quick and easy to request a monthly metro bus pass from their profile in Workday. Happy with its initial success, developers set out to build more.

Delivering more team member recognition and rewards.
Team member reward programs can improve morale, retention, and overall workplace experience. To make it easier for managers to nominate team members for bonuses, Target replaced a manual, spreadsheet-based workflow with a new Award Nomination app which reduced processing time. Omann says, "Not having to replicate and maintain a separate security model ensures the existing leader/team hierarchy is enforced, especially with a compensation-related use case like this. Using Workday Extend, we know that only the right people can access and change certain information."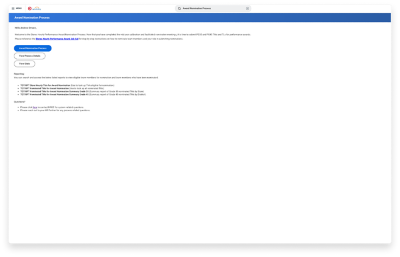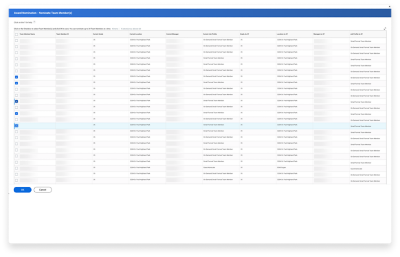 Award Nomination App - Manager Workflow
Meeting team member expectations on work-life balance.
Target is designing the future of HQ work to be hybrid, blending onsite and virtual work to give team members flexibility in how they collaborate. Individuals will work with their leaders to personalize a plan based on their role, team, and preferences. To simplify the administrative processes and help track preferences, Target built a Remote Work Arrangement app with Extend. Automating requests, approvals, and reporting saves time and improves office-space planning. Additionally, the app syncs with Workday Human Capital Management and Workday Payroll to ensure that team member's state taxes are based on their home addresses rather than their office locations.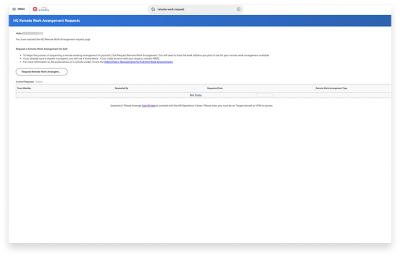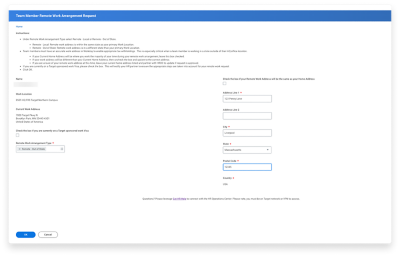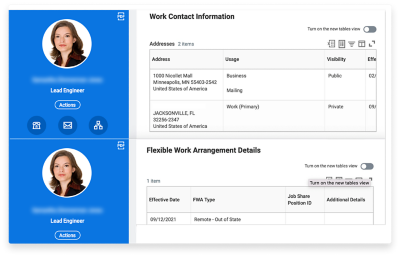 Team member enters remote work request.
Manager enters recommendation for request.
Payroll is updated if team member's tax needs adjustment.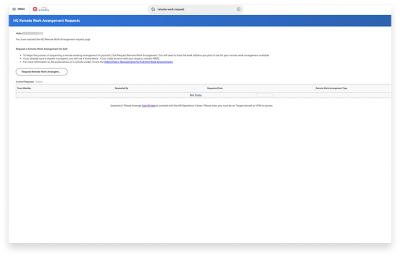 Team member enters remote work request.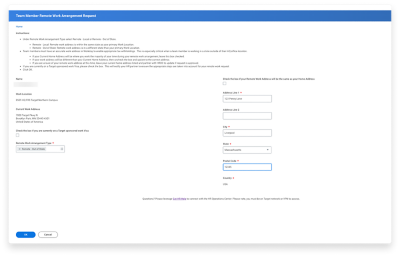 Manager enters recommendation for request.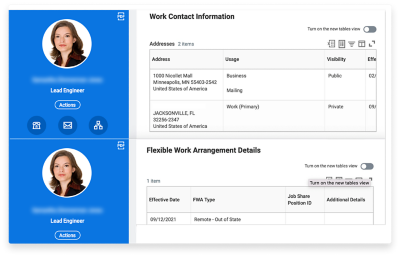 Payroll is updated if team member's tax needs adjustment.
Remote Work Arrangement App - Team Member and Manager Workflow Including Automated Payroll Request
Because Workday data is available within Workday Extend, it's a catalyst for rapid development and adoption. Team members don't even realize they're using a custom app.

Andy Omann, Director of Engineering

Developers are now using Workday Extend to create more apps in their Workday tenant. "In a short time, Target's developers have learned how to build scalable apps that solve problems and benefit our team in new ways," concludes Omann. "Their confidence in their skills combined with the capabilities of Workday Extend lets them build complex critical apps that help us make Target a great place to work."