EMPLOYEE BENEFITS ADMINISTRATION
The employee benefits system that benefits everyone.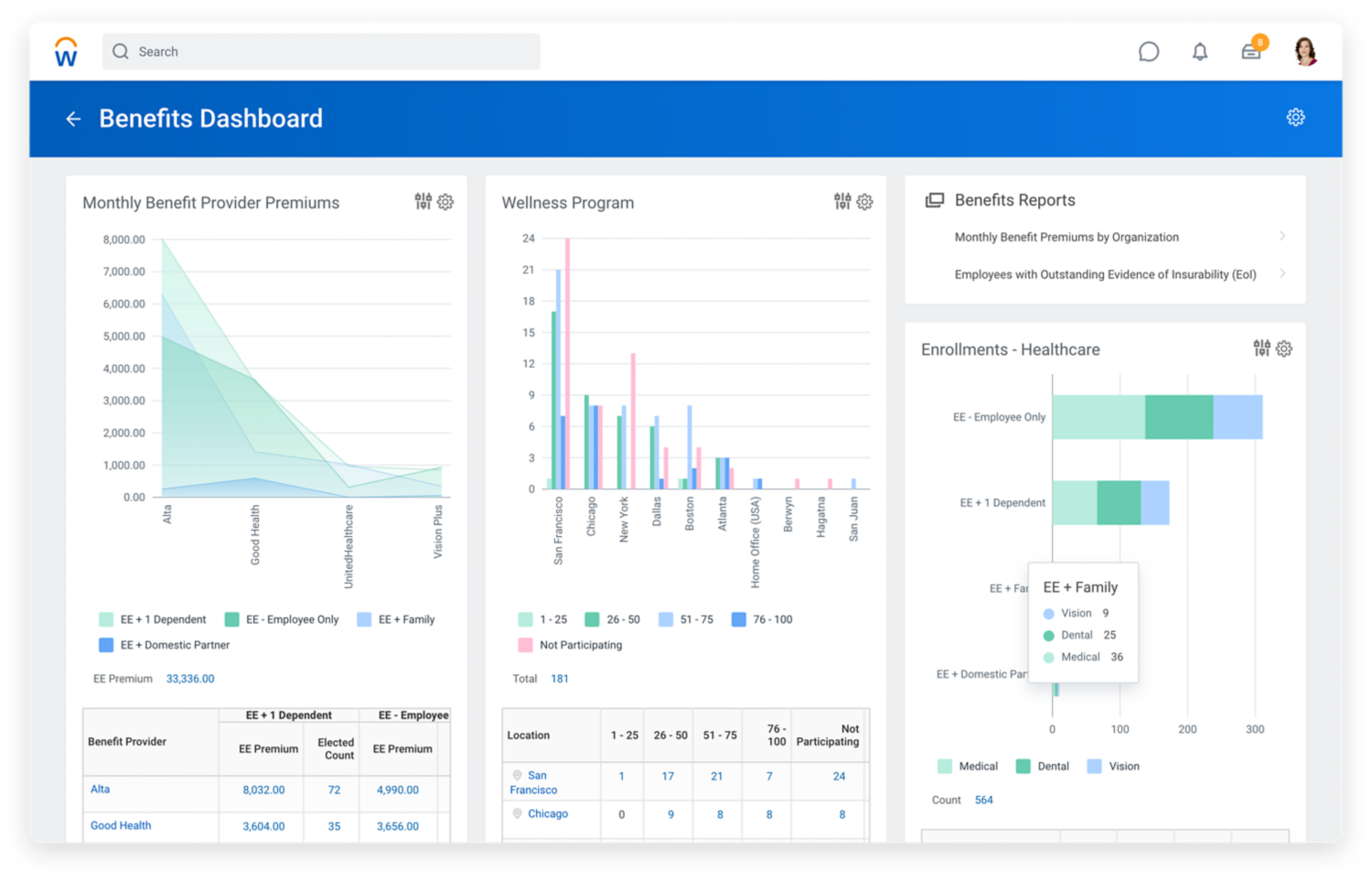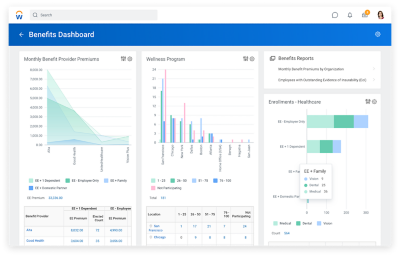 Manage it all in one place.
With Workday, you have benefits administration software that empowers you to manage everything from plans to eligibility rules. And it's all in the same system as your employee transactional data.
KEY CAPABILITIES
Eligibility rules

Enrollment

HR integration

Insights and analytics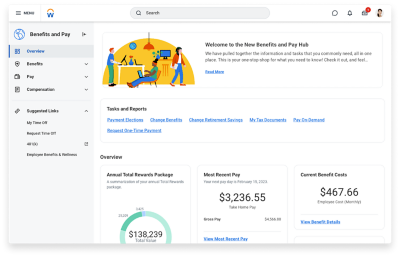 Deliver a personalized benefits experience.
We help employees navigate their benefits with intelligent tools so they are empowered to make decisions that support their health and well-being.
One-stop shop for benefits.
With the benefits and pay hub, employees can easily find information and tasks all in one place. Now your people can stay connected and informed.
Seamless enrollment experience.
Our guided benefits experience puts people at ease with plan comparisons, costs, and provider details—all from their desktop or mobile device.
Drive engagement and well-being.
Increase awareness of your benefits program with personalized insights and communications so employees can thrive.
No custom integrations required.
Many providers out there require you to build and maintain your own integrations. Not us. With Workday Cloud Connect for Benefits, you get more than 300 prebuilt integrations.
All the data.
Data automatically flows to benefits providers based on predefined schedules. You don't have to do a thing.
Fewer headaches.
All integrations are fully maintained by Workday. No need to burden IT.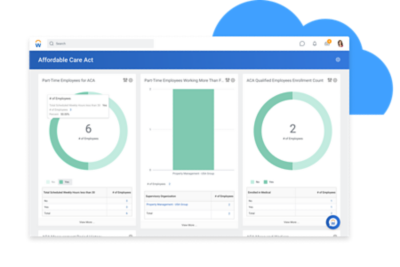 An ACA dashboard that's just better.
Better visibility.
Review trends on employee hours worked and monitor those working over the mandatory threshold.
Better reports.
Seamlessly integrate reports into Workday, without managing multiple data sources or triggering events manually.
HR resources just for you.
See how you can get started today.
Ready to talk?
Get in touch.