The employee benefits system that benefits everyone.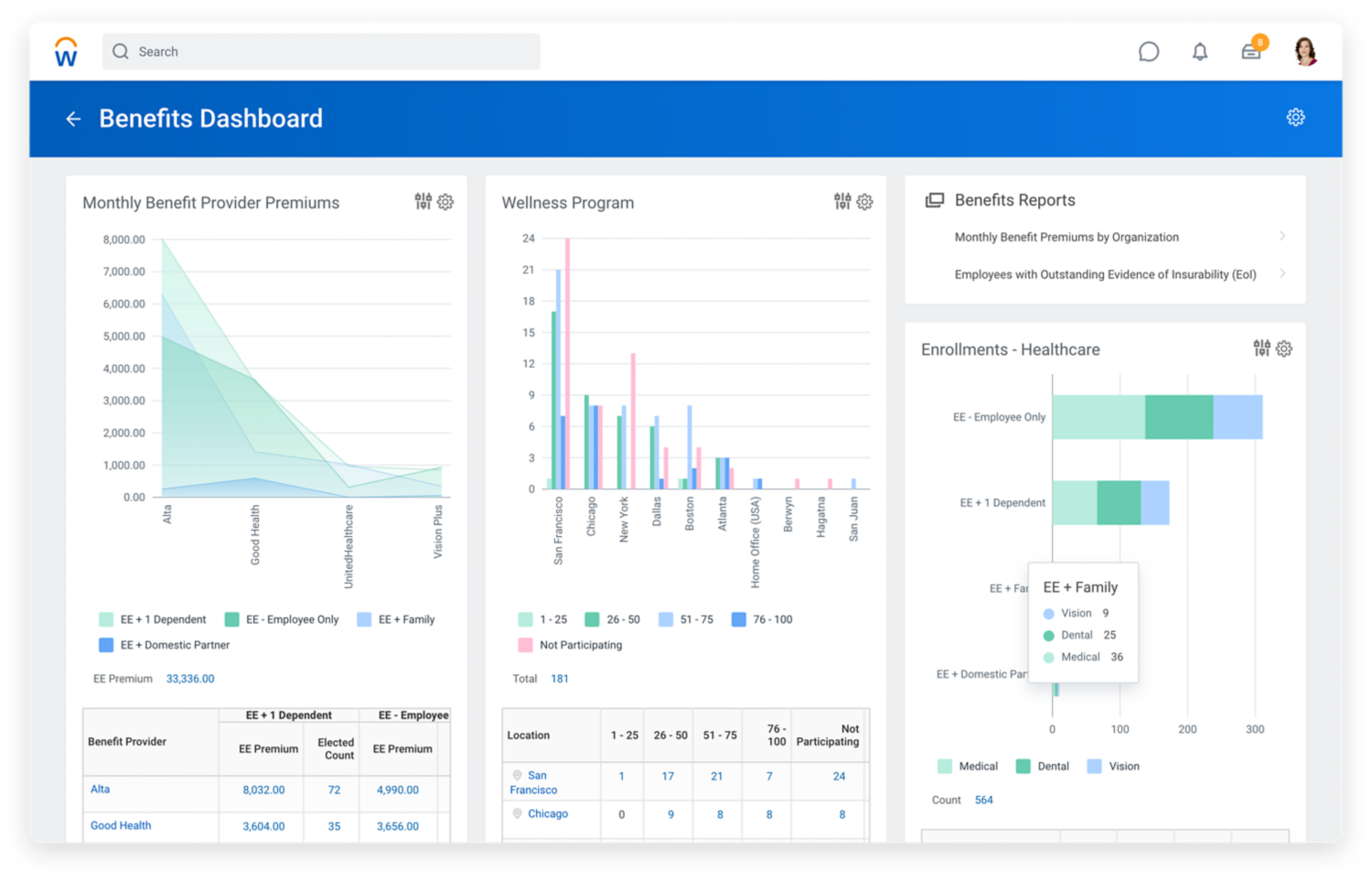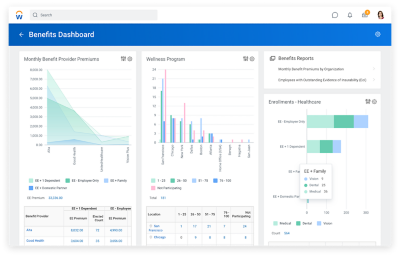 Manage it all in one place.
With Workday, you have benefits administration software that empowers you to manage everything from plans to eligibility rules. And it's all in the same system as your employee transactional data.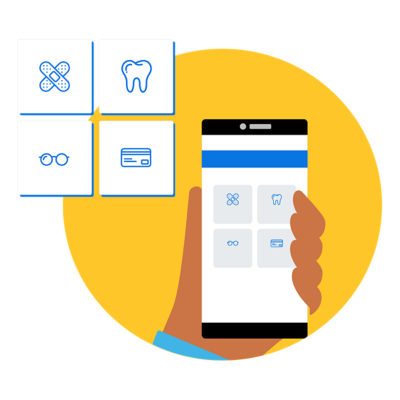 An experience that simply sings.
Your people expect a benefits experience that works like they do. Why not give it to them? With benefits enrollment software from Workday, your people can enroll, make changes, and view their elections on desktop and mobile alike.

"With Workday, we're really able to stretch our HCM strategy discussions and look for that consistent innovation in key areas,  such as core HR, benefits, compensation, onboarding, and talent management."
No custom integrations required.
Many providers out there require you to build and maintain your own integrations. Not us. With Workday Cloud Connect for Benefits, you get more than 300 prebuilt integrations.
All the data.
Data automatically flows to benefits providers based on predefined schedules. You don't have to do a thing.
Fewer headaches.
All integrations are fully maintained by Workday. No need to burden IT.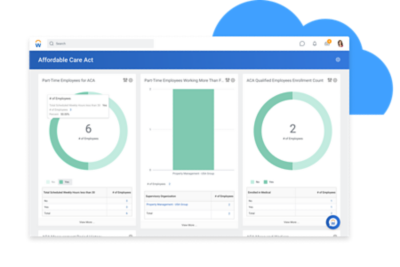 An ACA dashboard that's just better.
Better visibility.
Review trends on employee hours worked and monitor those working over the mandatory threshold.
Better reports.
Seamlessly integrate reports into Workday, without managing multiple data sources or triggering events manually.
HR resources just for you.
See how we get
you live fast.
Ready to talk?
Get in touch.