Why Workday Adaptive Planning Software
Better planning. Bigger possibilities.
Move forward faster with Workday Adaptive Planning – the only enterprise planning platform that gives you the flexibility, speed and scalability you need to keep up with a changing world.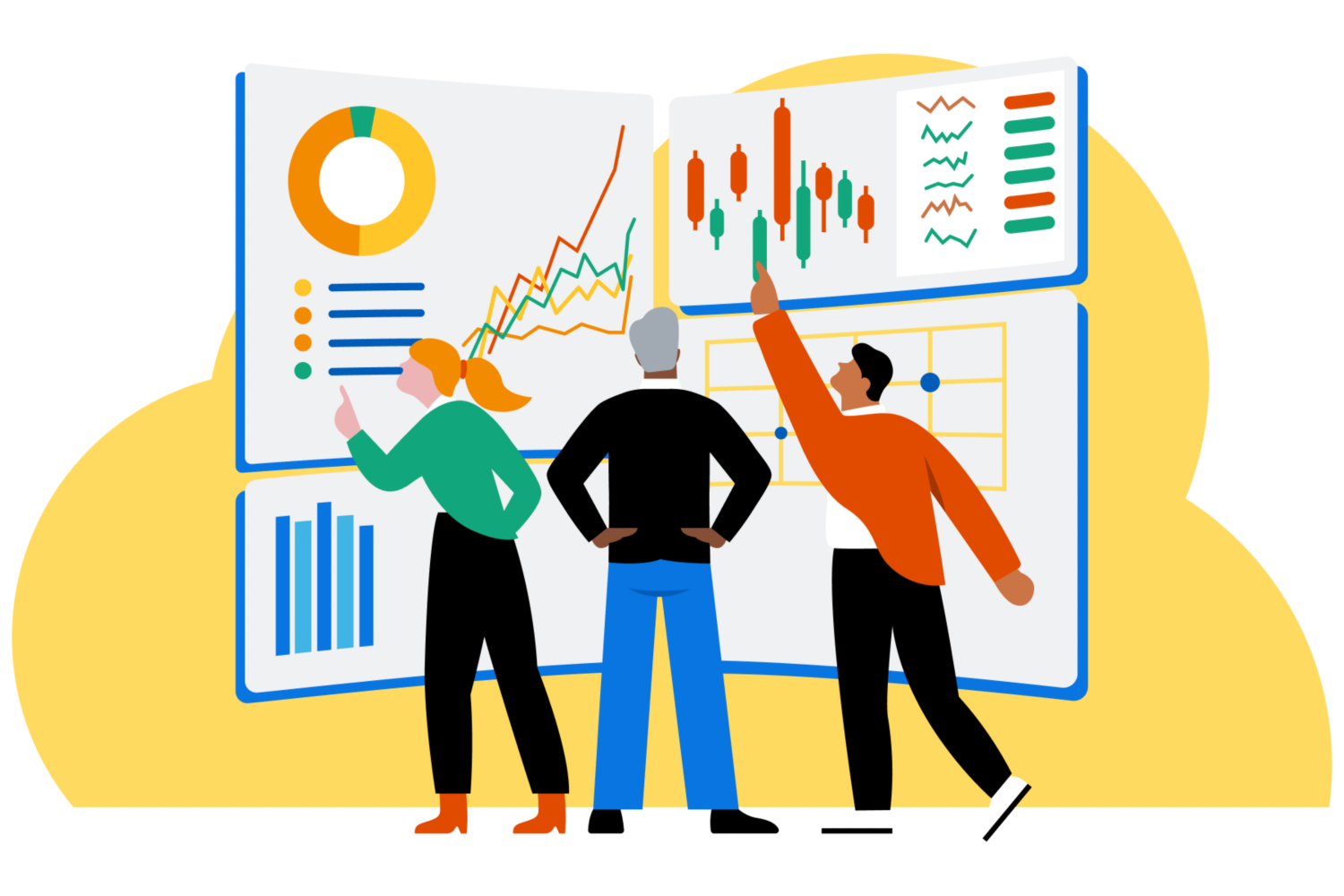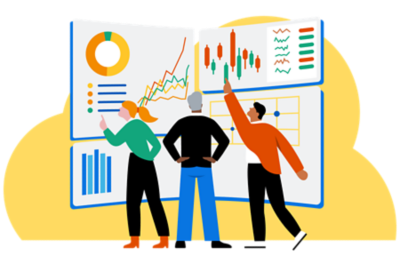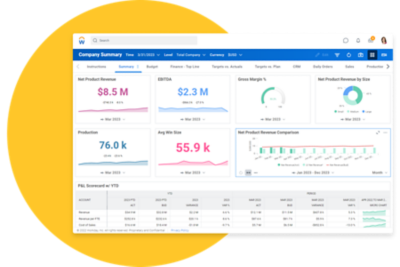 Accelerate your business.
Successful businesses can no longer afford to rely on legacy technology. Only a true cloud solution such as Workday Adaptive Planning delivers what you need to run your business better, every day.
Embedded machine learning.
Automatically surface anomalies so you can make adjustments to your plan when things change.
World-class security.
World-class encryption and compliance, as well as a proven multi-tenant environment, ensure that your data is always secure.
Automated data integration.
Automated integration from your CRM, ERP, HCM and other systems means you no longer need to depend on IT to manage your data integrations.
Scale and adapt as your business grows.
Workday Adaptive Planning enables you to quickly model the most complex scenarios so you can keep up as your business grows – all without compromising performance or ease of use.
Run multiple scenarios on the fly to quickly determine the best course of action.
Unlimited computing power.
Analyse everything with our interactive dashboards and easily refresh your numbers in real-time, with a single click.
Access a technology platform that automatically adds memory and CPU resources when you need them.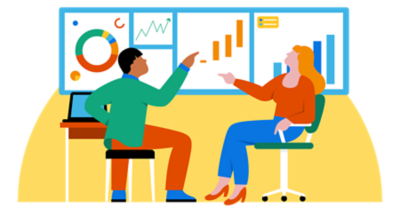 Pivot when things change.
Creating a single annual plan won't cut it any more. Workday gives you the flexibility to continually adjust assumptions and pivot plans based on changing market conditions.
Plan flexibly.
Our flexible platform lets you model and analyse every contingency and easily identify gaps and opportunities.
Plan collaboratively across industries.
With a unified data core, your teams can plan and model across any time period and industry, while still tying to the larger plan.
Improve decision-making.
With our intuitive interface and visual dashboards, everyone can generate reports using the latest data and improve decision-making across the business.
Quickly and effortlessly model your business and see the results in real-time.
Drive broad user adoption with self-service reports and dashboards that allow everyone to plan.
Visual charts and dashboards make it a breeze to see and analyse data.
See ROI right away.
Because Workday Adaptive Planning is built using true cloud architecture, it's quick to deploy and easy to configure – giving you faster time-to-value and a lower overall cost of ownership.
Go live on time and on budget.
Get updates without downtime.
Configure the way you want.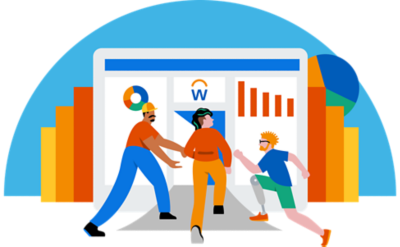 Workday Adaptive Planning works with any operating system.
You don't need any other Workday products to use Workday Adaptive Planning. Our solution makes it easy to get up and running fast with any ERP, CRM, HR or other data source you have. 
Workday Adaptive Planning FAQs.
Can I get Workday Adaptive Planning without purchasing other Workday products?
Absolutely. You can get Workday Adaptive Planning whether you have another Workday application or not. Our software works with any ERP/GL or other enterprise system (e.g. HR, CRM, Capital, etc.).
What types of data source can Workday Adaptive Planning integrate with?
Workday Adaptive Planning is open with a purpose-built integration framework, allowing customers to integrate any data source from their systems including ERP/GL, CRM, HR, PSA and more. Over 300 unique systems can connect to Workday Adaptive Planning.
How quickly can Workday Adaptive Planning be deployed?
Workday Adaptive Planning is fast to deploy with rapid return on investment. Average deployment time is 4.5 months, even for some of the world's largest companies.
What size organisations and industries are a best fit for Workday Adaptive Planning?
Workday Adaptive Planning is designed to support even the most complex planning requirements – so it can work for any organisation. 
We have customers across all industries, geographies and company size.
Did Workday acquire Adaptive Insights?
Yes. We acquired Adaptive Insights in 2018 and it's now Workday Adaptive Planning. As part of the Workday enterprise management cloud, Workday Adaptive Planning continues to deliver the best-in-class enterprise planning solution to our thousands of customers.
See Workday Adaptive Planning in action.
Ready to talk?
Get in touch.