AUDIT AND INTERNAL CONTROLS
Always-on proactive audit. Always-on maximum control.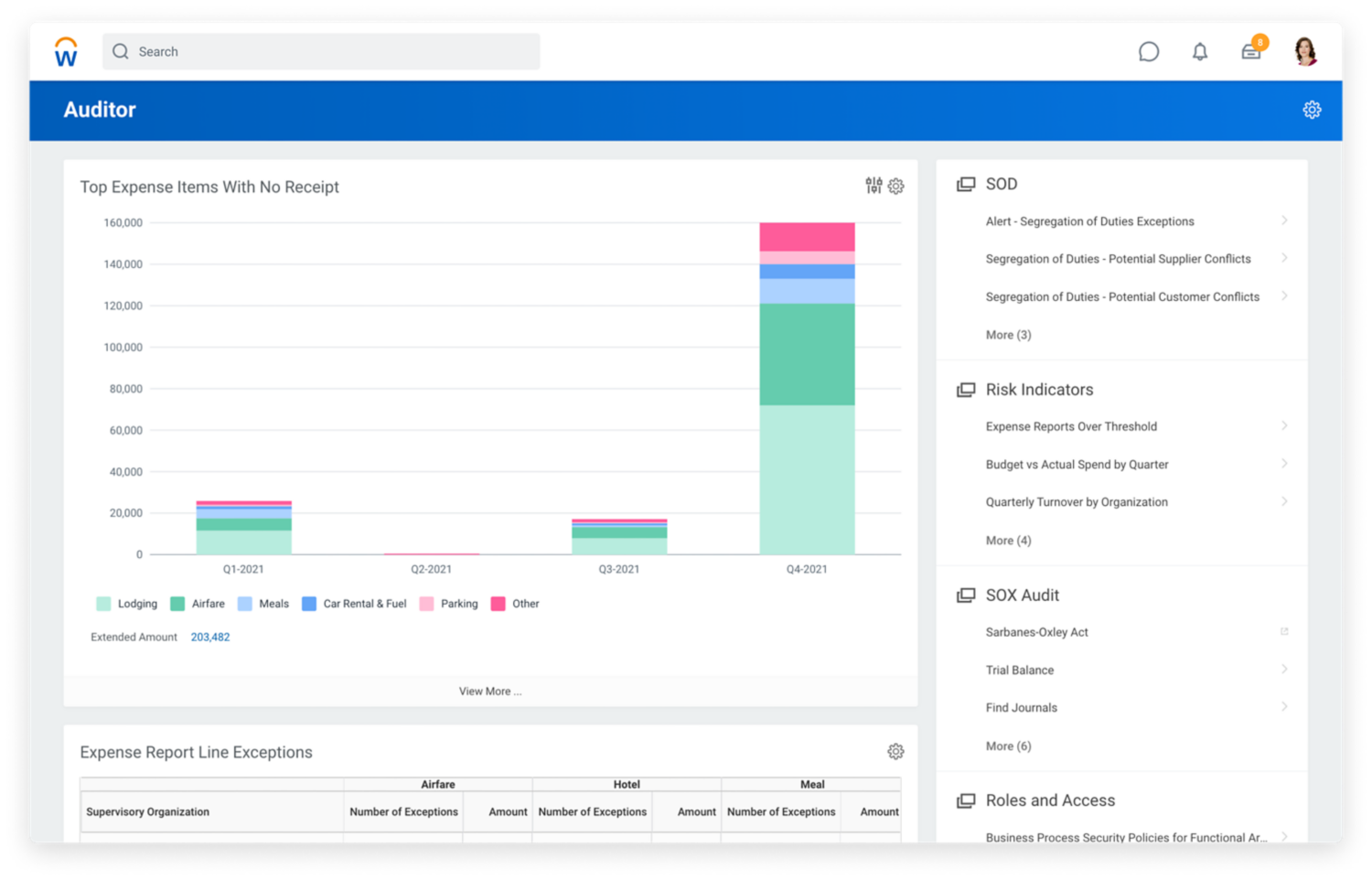 Stay on top of compliance.
Why wait for audits to make sure everything is accurate? With always-on audit and internal controls in Workday, every transaction is documented. So you can identify risks and keep your organisation secure.
KEY CAPABILITIES
Self-documenting audit trails

Delivered workflows

Configurable workflows

Built-in security

Delivered dashboards and reports
Have confidence in your transactions.
Workday provides workflows and controls to make sure every transaction is properly vetted and documented. But if you need to adjust your controls or processes, our flexible framework lets you do so quickly.
Prevent unauthorised transactions.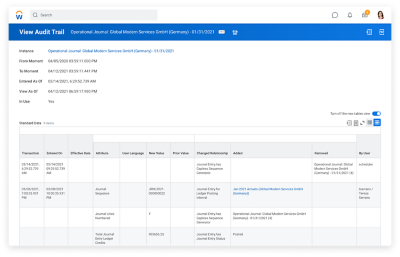 Quickly provide audit evidence.
In Workday, every transaction is tracked. Every action is logged and available through undefeatable audit trails. And none of it impacts system performance. When auditors need proof, you can easily provide evidence with little or no effort.
One security model to control who sees what.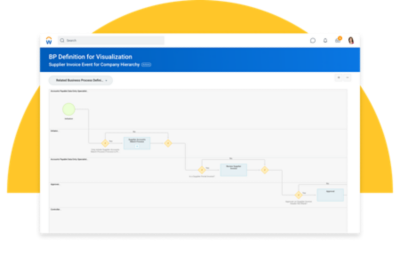 Security is woven into the foundation of Workday, not bolted on. When something changes, you only have to update security permissions once.
Configure controls to meet your organisation's reporting and compliance objectives.
Use a single access and authorisation model to ensure people only see what they're supposed to see.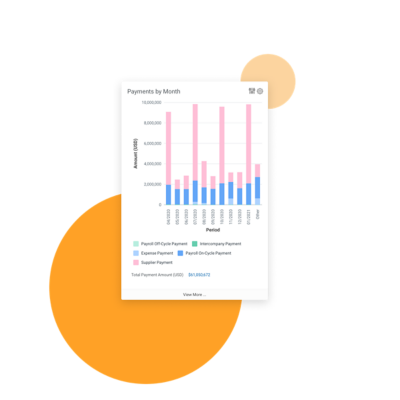 Reporting made easy.
We bring all your processes and data together in a unified system to support audit management. When it's time to report, you have up-to-the-minute, accurate information everyone can trust.
Prebuilt dashboards and reports.
See trends in real time to quickly identify high-priority issues.
Custom reports for audit.
Build additional reports without moving data to third-party systems.
Financial management resources just for you.
See how we get
you live fast.
Ready to talk?
Get in touch.