See what your peers say about AI in business
We talked to global experts in AI along with senior business leaders from finance, IT and HR. Check out what a few of them had to say.

"The people who sit on the sidelines are missing all that learning time that those building their AIs now benefit from. The faster you get in, the faster your AI starts to learn."
– Ajay Agrawal, Professor, Rotman School of Management

"If we aren't looking towards how to best utilise it and incorporate it into our work, we risk falling behind as an organisation and not offering our associates the tools they need to also stay relevant."
– Nathalie Carruthers, EVP and CHRO

 "It's a new way of thinking, it's a new way of working, and we've all got to lean into it."

– Dave Mackenzie, Managing Principal, Digital
RESEARCH FINDINGS AND RECOMMENDATIONS
AI adoption by the numbers
Did you know that 71% of respondents believe AI will impact global business within three years? We surveyed 2,355 senior leaders to gauge how they're preparing for AI in business – here's how it went.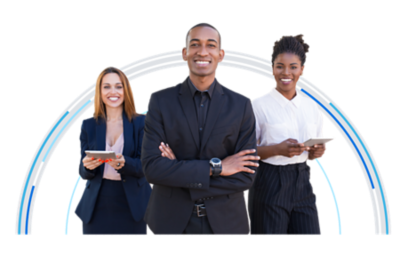 59%
of respondents said their data is somewhat or completely siloed.
1%
of respondents would classify their adoption as mature.
49%
of CEOs say their organisation is unprepared to adopt AI.
98%
of CEOs say they would instantly benefit from AI implementation.
Discover how AI impacts your business
The current landscape of AI

AI as a catalyst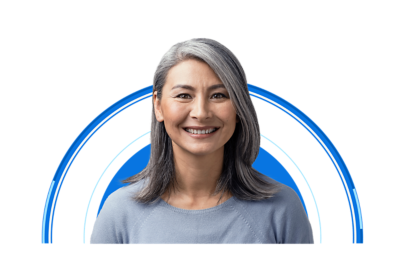 Optimism for AI and machine learning
Business leaders are excited to see how AI and machine learning can improve operational efficiency and decision-making. They believe that these new technologies have the potential to revolutionise the way businesses operate and innovate.
The importance of responsible AI
While the majority of business leaders in our survey are excited about the potential of AI and machine learning, 2 in 5 say they are concerned about the trustworthiness of AI and ML.
Changing for the better
Those leading the way with AI have harnessed the technology to improve their organisations' data, productivity, human skills, machine capabilities and organisational culture. But you can call them AI Pioneers for short.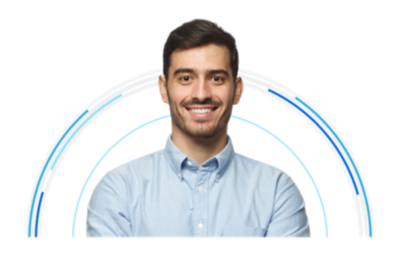 Augmenting workforce capabilities
According to the report, half of CEOs surveyed say that AI will significantly amplify human potential, supporting C-suite leaders to get the best out of their teams.
Financial forecasting
One in three finance and procurement leaders say improving forecasts and budget decisions are the areas where they will get the most immediate value from AI due to comprehensive data sets and a full range of options.



Employee experience
One in three HR leaders agrees that their teams will get the most immediate value from AI in performance management, skills management, recruiting and onboarding.
Skills-based recruiting
One in three IT leaders believes that AI and machine learning will immediately help improve IT talent recruitment, onboarding and development.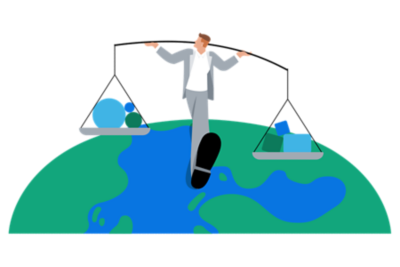 SUSTAINABILITY, EQUITY AND INCLUSIVITY
Breaking organisational culture barriers
According to the research, AI developments can address workplace imbalances by giving your people access to information that can help them make more insightful decisions – creating equal opportunity.
29%
of all IT leaders say diversity, equity and inclusion benefit most.
38%
of all HR leaders believe AI will make work more meritocratic.
45%
of all CEOs think AI will make work more equitable and diverse.
Check out how you stack up against the AI Pioneers
Our research finds that AI Pioneers are harnessing AI and machine learning in data and tools, employee productivity, human skills and organisational culture. Read the report to see where you stand.